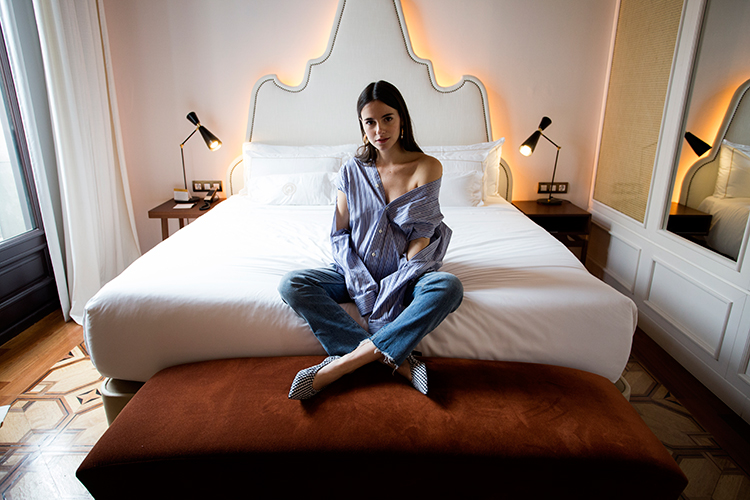 Posted by fashionvibe
On March 27, 2017
Stripes Where? Stripes Everywhere!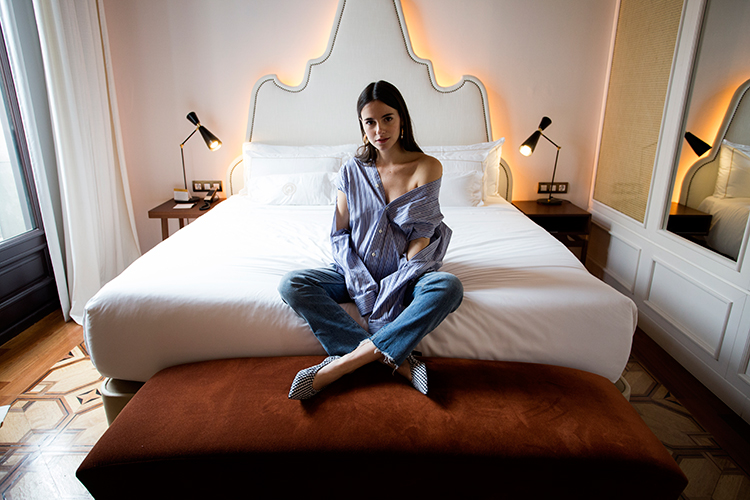 What can I say about Balenciaga? Demna still surprises us with his overwhelming proporsions, the extraordinary patterns, the interesting and steaf tailoring and the crafted and polished creations. What I like the most is that he achives to get a simple print and using the right elements he makes it more sophisticated and elevated. I´m a huge fan.
Today I am wearing one of his amazing pieces for Balenciaga (available at Santa Eulalia). A cool striped shirt with an intersting cut that you can tie in many ways. I love the voluminous patern especially the back. The colour shades have a sense of ease and go with my favourite jeans.
I combined the look with 2 different shoes; a pair of orange boots and my new skater check slingbacks.
I hope you like the look!
Special thanks to Cotton House Barcelona for having me!
Have a great week everyone…xx
Shirt by Balenciaga // Jeans by Current/Elliott // Boots by Zara (Similar) // Slingbacks by Zara (Similar)
SHOP THE POST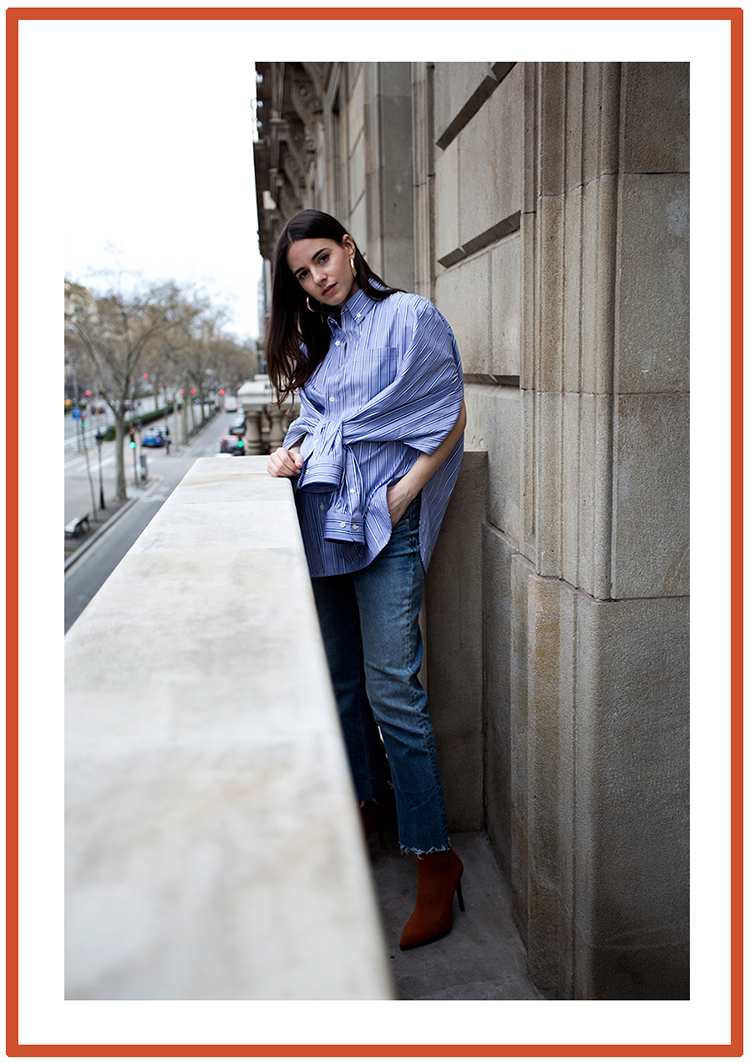 Photo by Iban Kosko
Thanks For Reading!!!