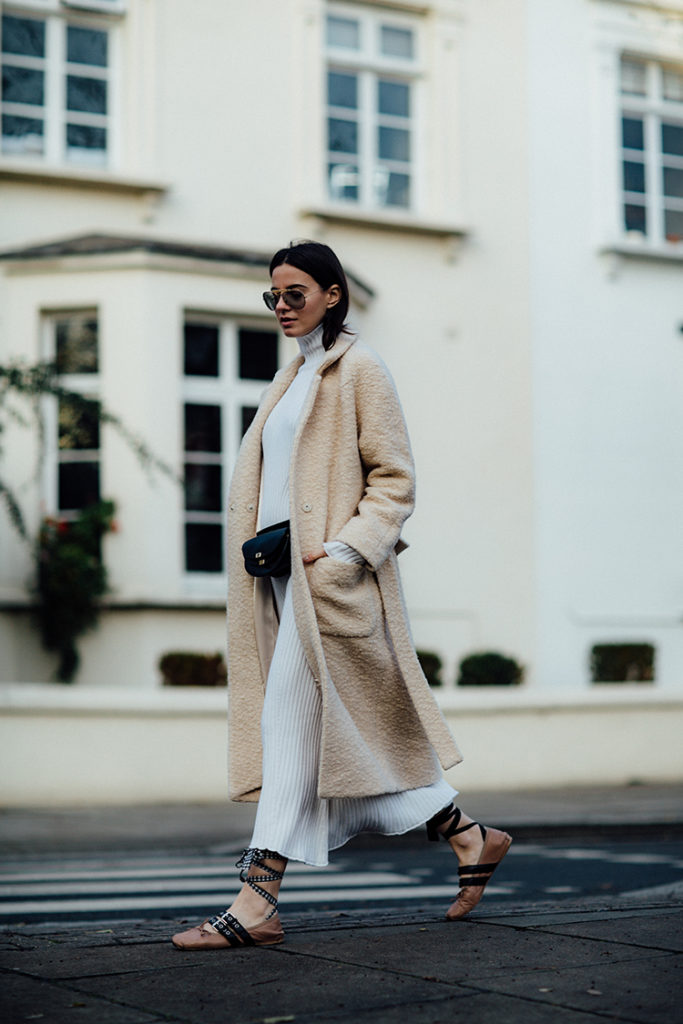 Posted by fashionvibe
On March 29, 2017
Find the perfect "everyday rib dress"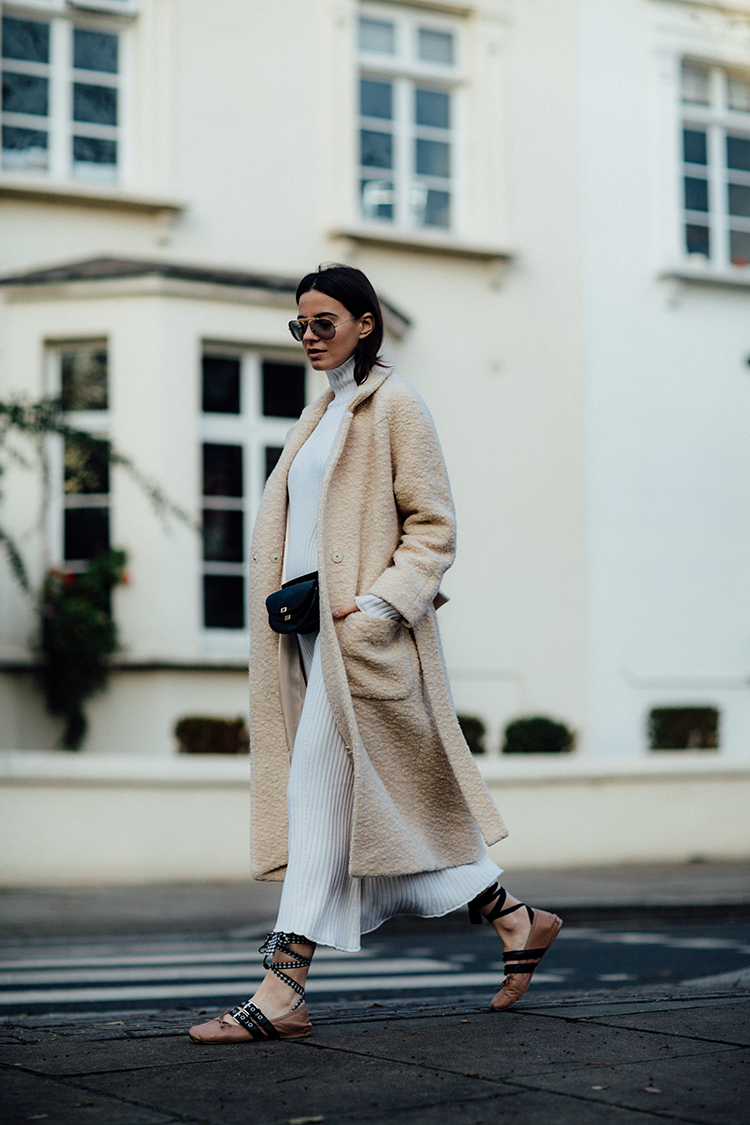 I love rib dresses but now I like them even more because it´s the most comfy garment I can wear during my pregnancy. I am 7 months now (in the picture I´m much less), and I struggle to find fashionable looks that fit me. It´s weird to see your body growing and I´m not saying that pregnancy is not amazing, I´m just saying it´s extraordinary to see yourself in such different shape.
You all know how much I love jeans! Believe me I miss them so much…I can still wear them but not for the whole day. I´m currently obsessed with all kind of tight elastic rib dresses like the one I´m wearing in the pictures. Today I ordered maybe 6 of them and I can´t wait to show you 🙂 I love the fact that they go with everything! From flats to heels, blazers, kimonos, coats or bomber jackets.
I combined this gorgeous white rib dress with my Miu Miu ballerinas, a Ganni coat in beige and my belt-bag from Chloe.
What do you think?
Dress by Zara (Similar) // Coat by Ganni // Ballerinas by Miu Miu // Bag by Chloe // Sunglasses by RayBan
SHOP THE POST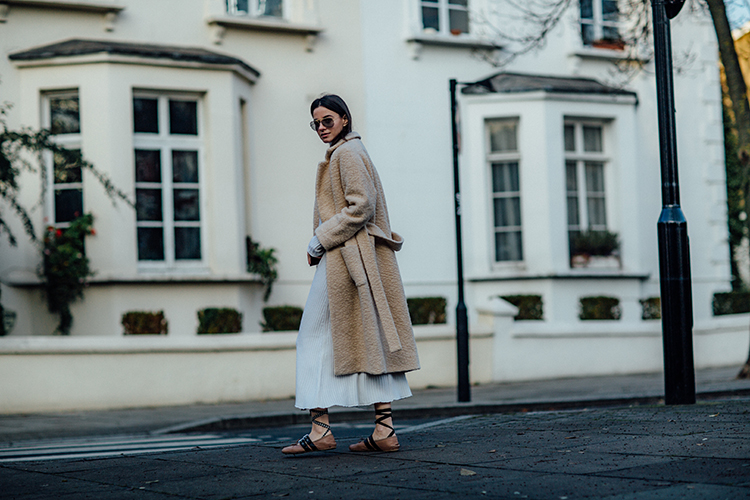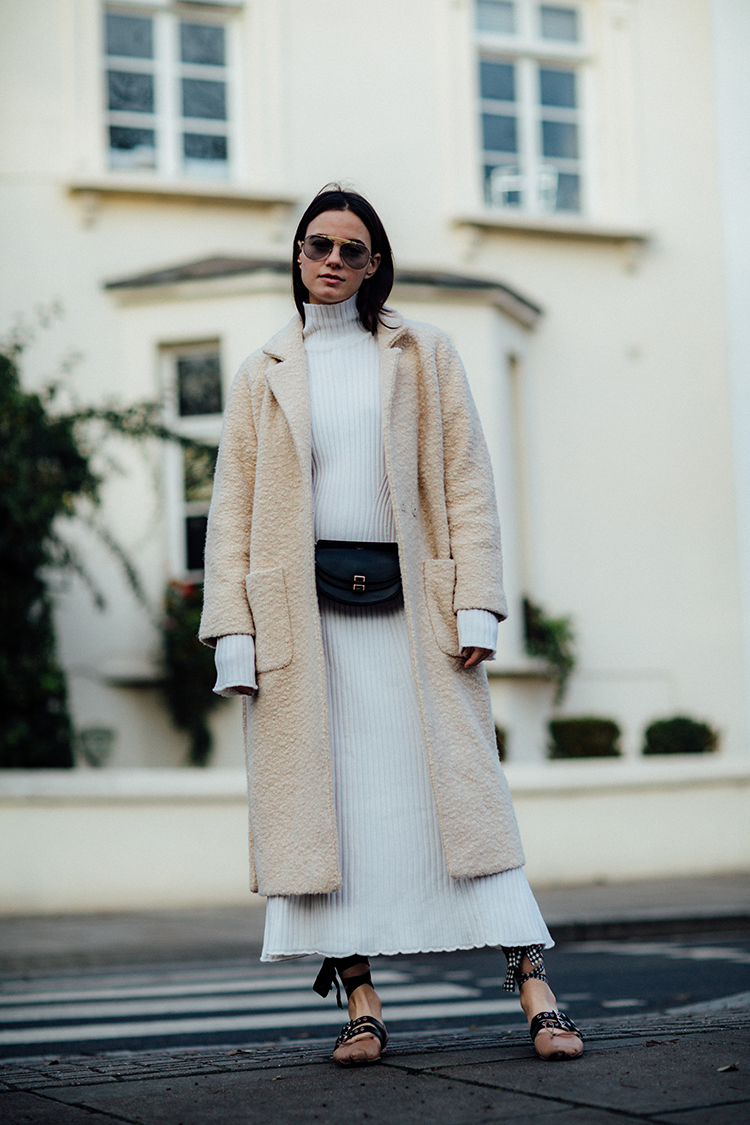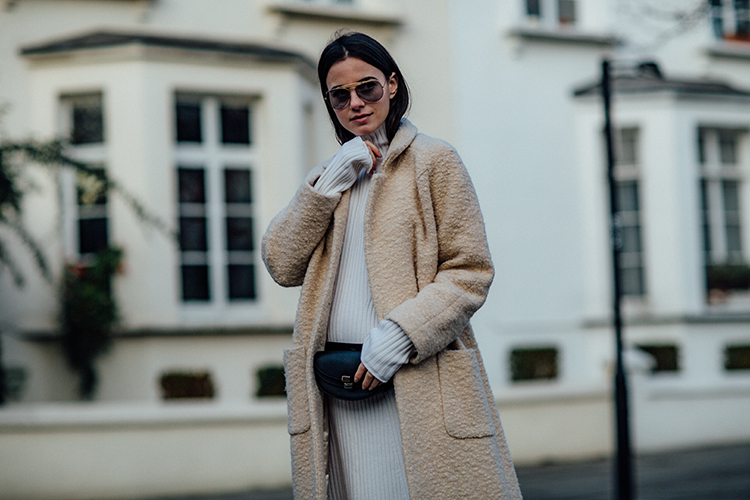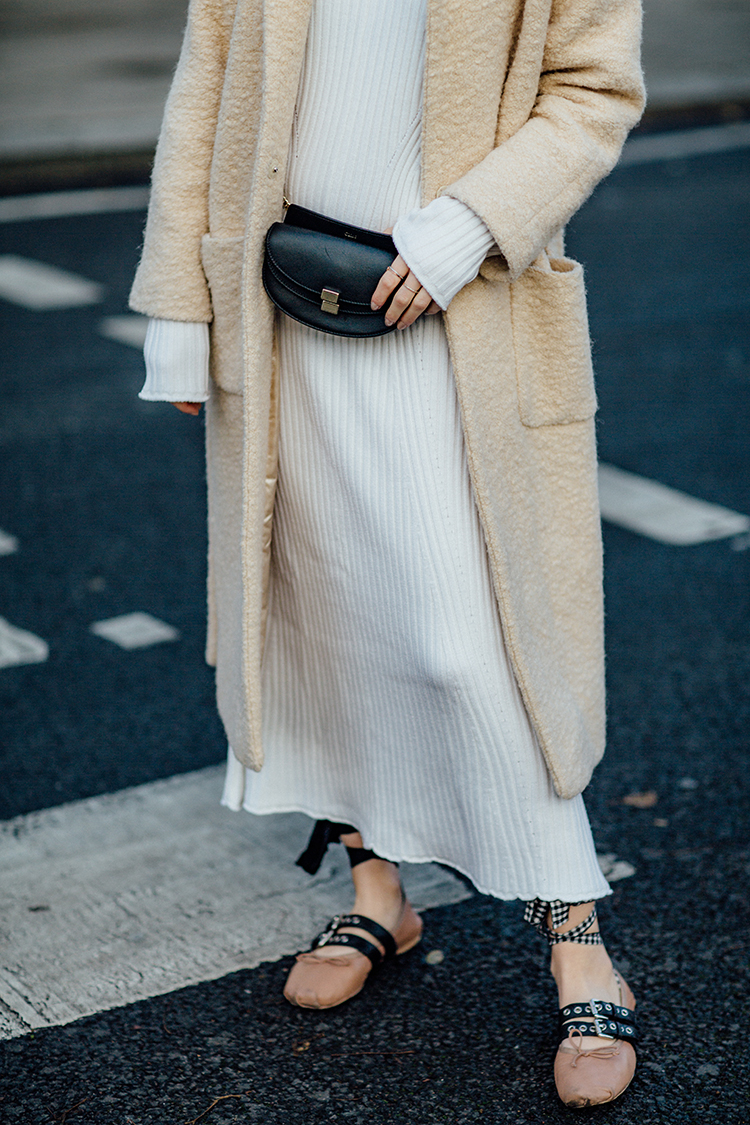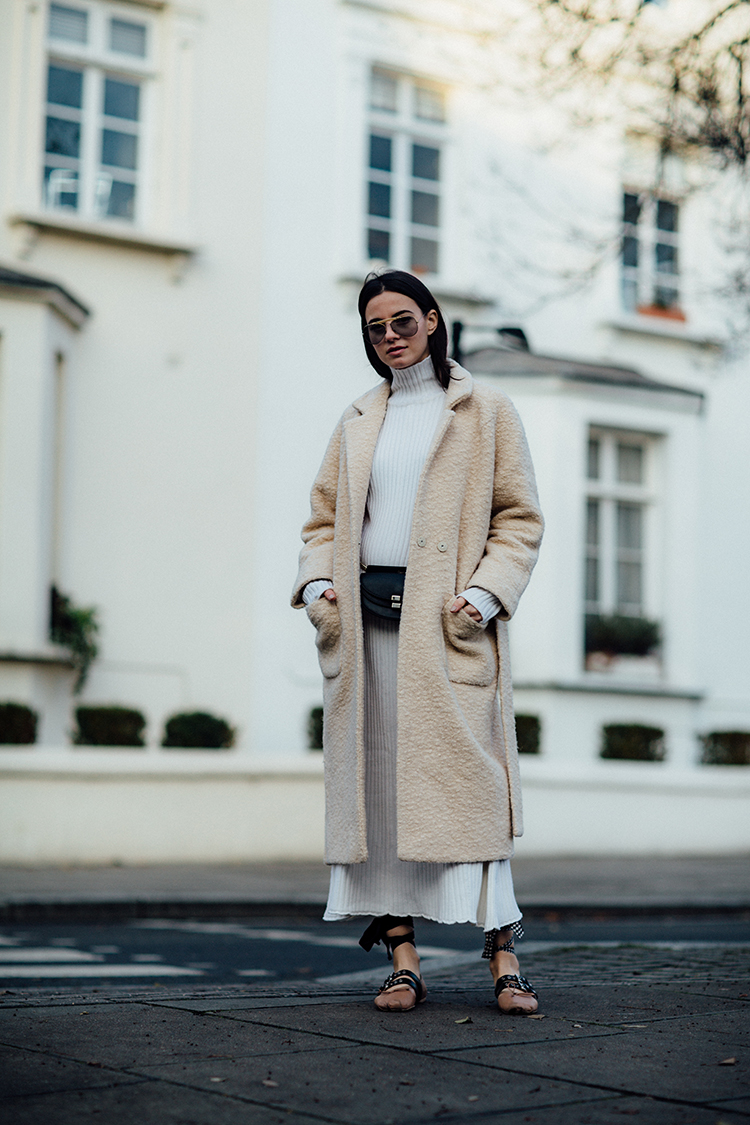 Photo by Moeez Ali
Thanks For Reading!!!