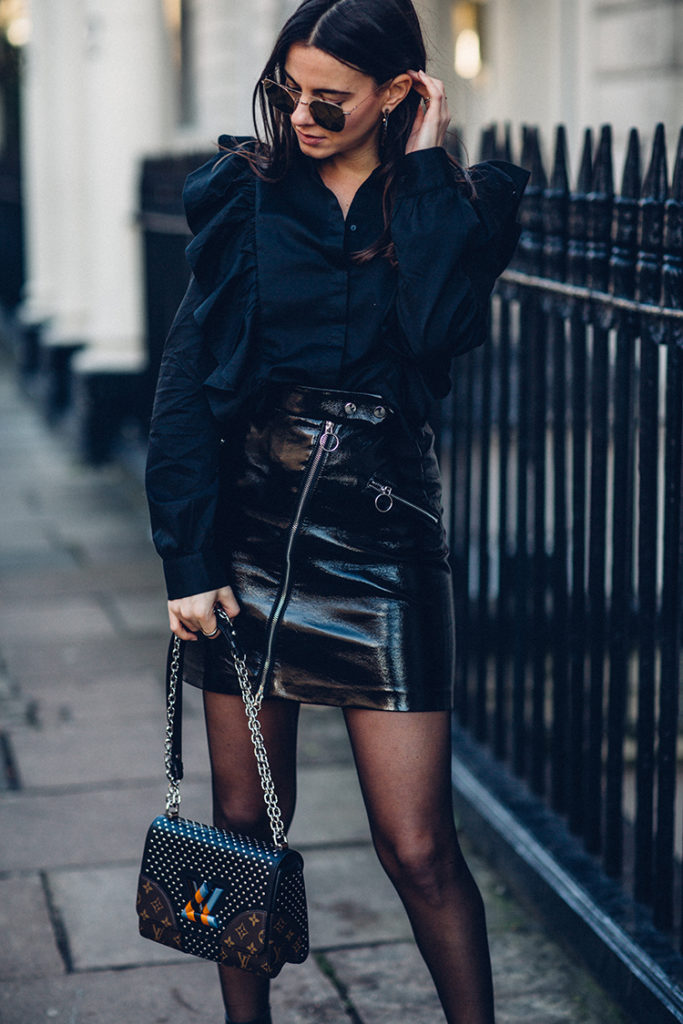 Posted by fashionvibe
On March 21, 2017
Be Effortless Chic In A Total Black Outfit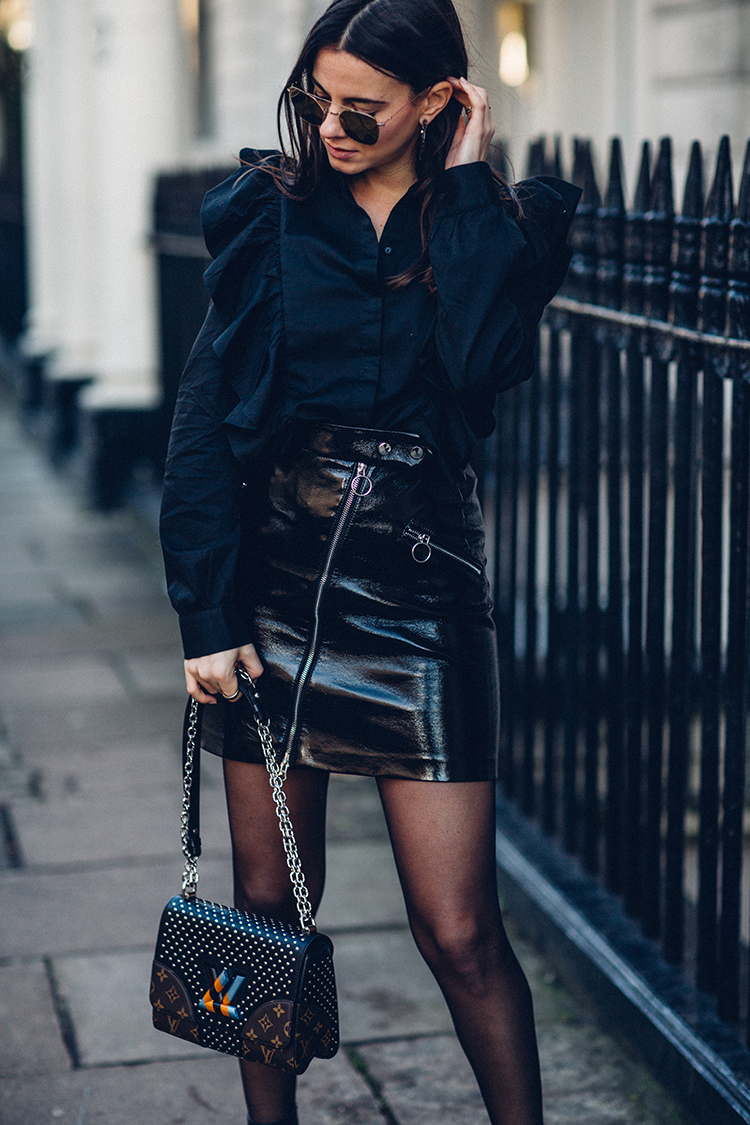 I guess there are too many ways to look chic, but I stongly believe that a total black outfit is the secret to look effortlessly cool.
This is one of the looks I put together before getting bigger (given to my pregnancy) and it´s one of my favourites, because it´s simple and edgy at the same time. Even if there is no colour added I feel that it´s fresh, young and sharp.
I styled up a patent front zipper short skirt, with a ruffled black shirt and simple leather black boots. I think the Louis Vuitton bag stands out as an accessory and I really like the combination.
Skirt by Zara (Similar) // Boots by Zara (Similar), Leather Jacket by Ganni // Shirt by H&M (Similar) // Bag by Louis Vuitton // Sunglasses by Spektre
SHOP THE POST
And because I know you love ruffles, I made a great selection for you! I hope you like it 🙂
SHOP THE RUFFLES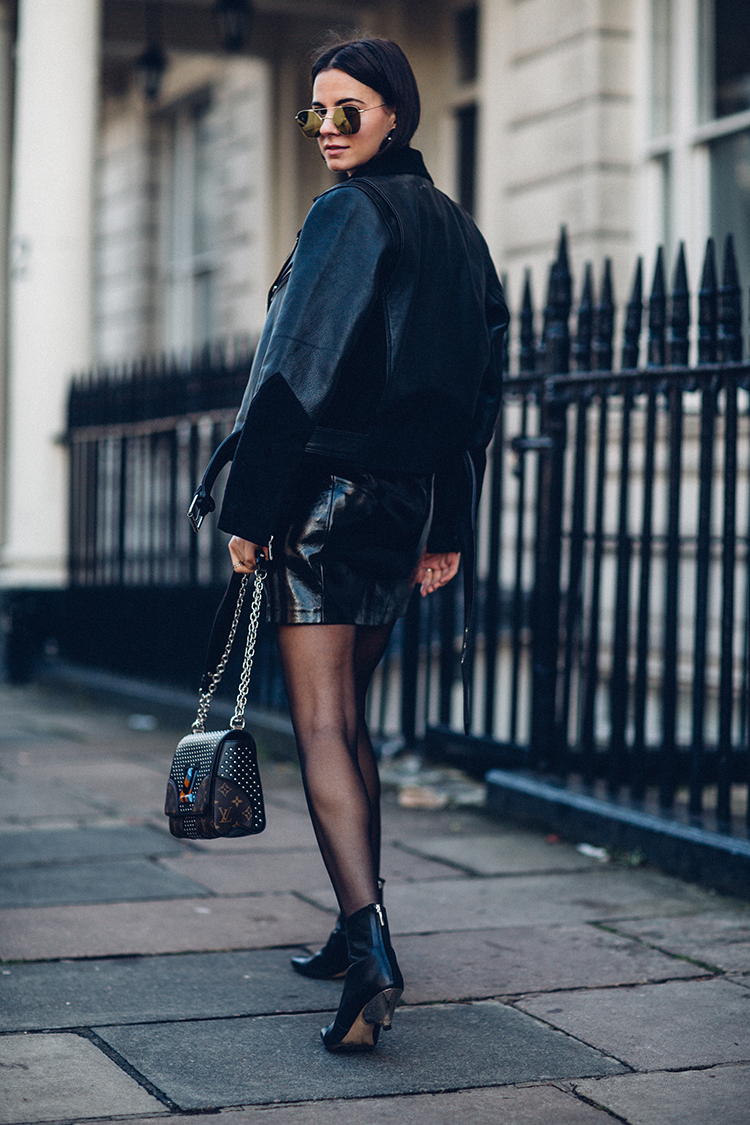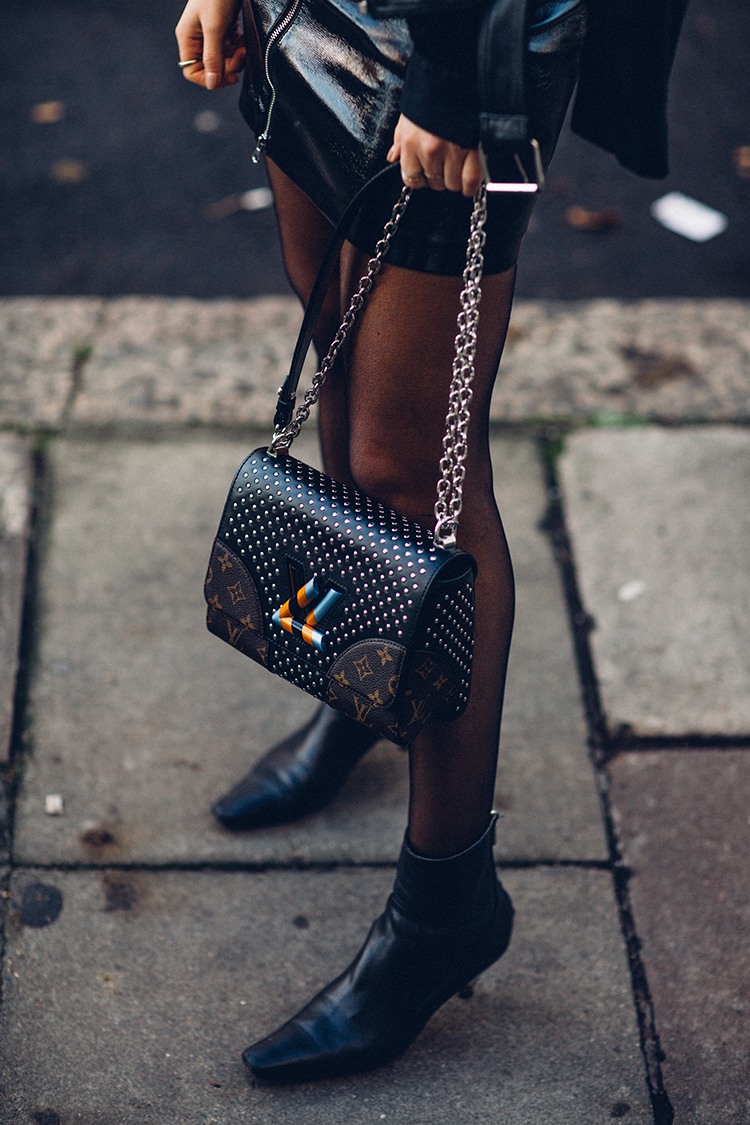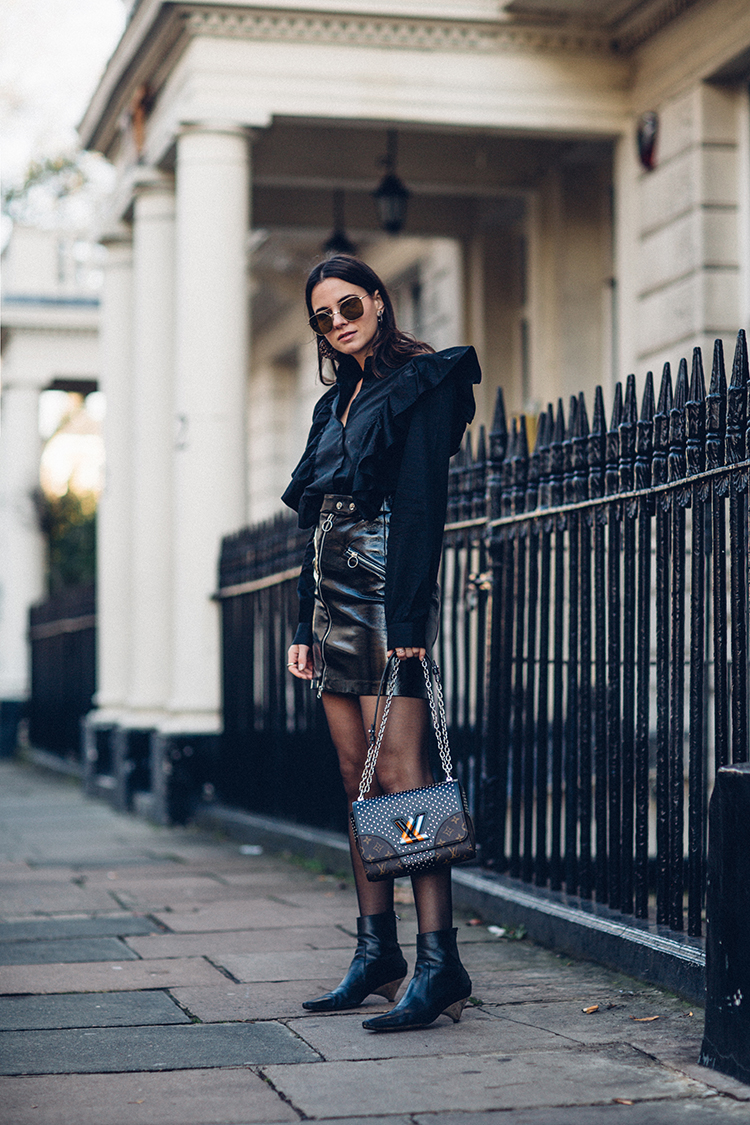 Ph by Moeez Ali
Thanks For Reading!!!