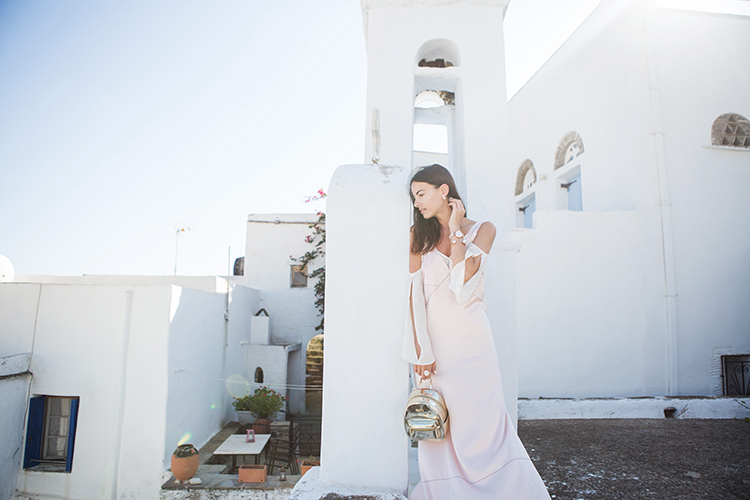 Posted by fashionvibe
On July 19, 2016
Island Hopping With Folli Follie
Hi guys! I hope you started your week full of positive energy as I imagine that many of you are packing for your summer vacation already.
Today my post is all about a great collaboration I had with Folli Follie less than 3 weeks ago in Greece and I´m super excited to tell you more about my amazing adventure in the Greek islands.
I was joined by a group of talented bloggers from UK, Australia, LA, Greece and Spain and we spent 3 amazing days in the beautiful Cyclades.
Starting from Mykonos, one of the the most known and cosmopolitan islands, I had the chance to meet with the amazing Folli Follie team once again and follow their exciting full of surprises schedule. I stayed at LYO, a brand new luxury boutique hotel, where the hospitality was flawless (I absolutely recommend you to visit). The 3rd day we flew to Tinos, a small and quiet island next to Mykonos where we had a cool shooting and also the closing dinner party Folli Follie hosted at our hotel (Aeolis Suites).
I can´t wait to go back 🙂
Hola a tod@s! Espero que hayáis empezado la semana con energía positiva ya que las vacaciones empiezan para muchos de vosotr@s.
Hoy mi post se trata de un super proyecto que hice con la marca Folli Follie en las islas Griegas! Estuve con 9 mas influencers de Reino Unido, Australia, Los Angeles, España y Grecia y pasamos 3 días maravillosos en Cyclades.
Empezando por Mykonos, la isla mas cosmopolita y famosa por su lifestyle, tuvimos la oportunidad de hacer una serie de actividades y photoshoots junto con el gran equipo de Folli Follie. Me alojé en el hotel LYO, que es uno de los más lujosos de la isla, donde la hospitalidad fue increíble. El tercer día volamos a Tinos, una isla pequeñita y tranquila alado de Mykonos, donde hicimos un photoshoot y una fiesta privada en el hotel donde nos quedamos (Aeolis Suites).
Me siento muy agradecida de haber participado en un proyecto tan especial y quiero dar las gracias al gran equipo de Folli Follie!
THANKS FOR READING!