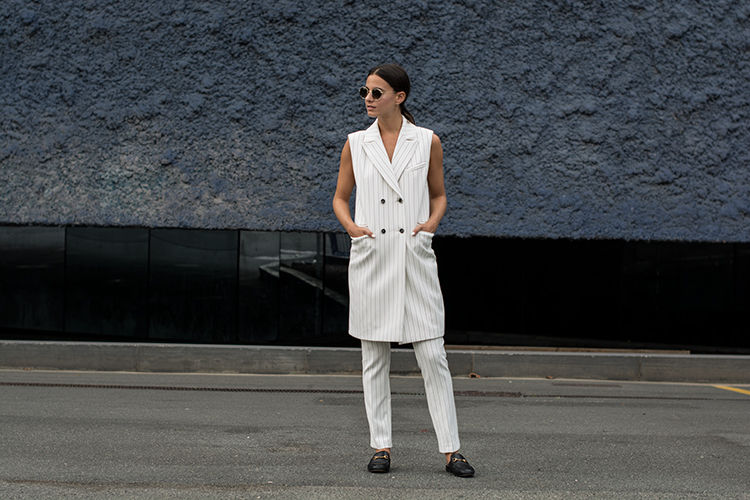 Posted by fashionvibe
On October 21, 2016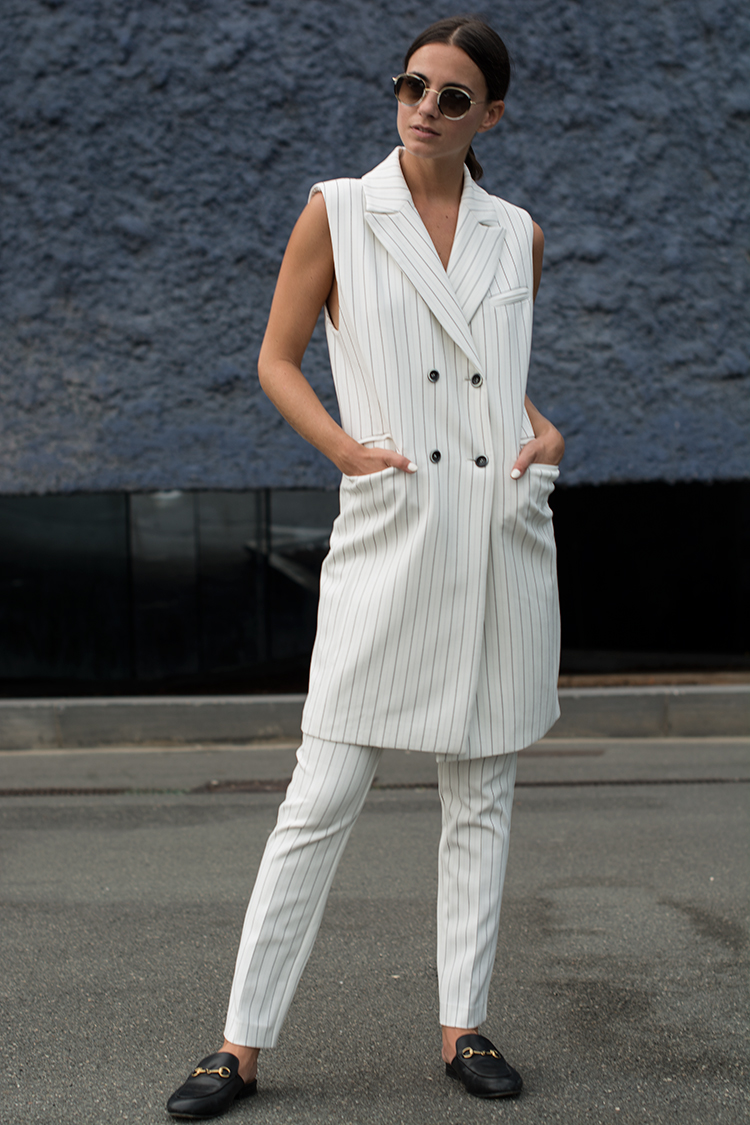 Alba Conde White Suit
I´m a huge fan of the "Masculine Suit" and I think it can look very feminine even if you don´t style it with high heels. I found the one I´m wearing today at the Alba Conde boutique that recently opened their online store.
Alba Conde is a "Made in Spain" brand, full of feminism, elegance designing for a modern and elegant woman who wants to be special everyday.
Last April I had the chance to be at their flagship store opening in Madrid (Claudio Coello) and that was the first personal contact with their incredible team.
The suit I´m wearing is from the new Alba Conde collection (that you can find online). I love the total striped look and the fact that I can still combine the vest with my favourite pair of jeans and a sweater underneath, in order to make it more casual. I chose to wear the suit with my Gucci sleepers, but in case these kind of shoes are not your cup of tea, I suggest you try it with your favourite ankle boots or even high heels.
Vest by Alba Conde // Pants by Alba Conde // Slippers by Gucci // Sunglasses by Spektre