Posted by fashionvibe
On November 18, 2016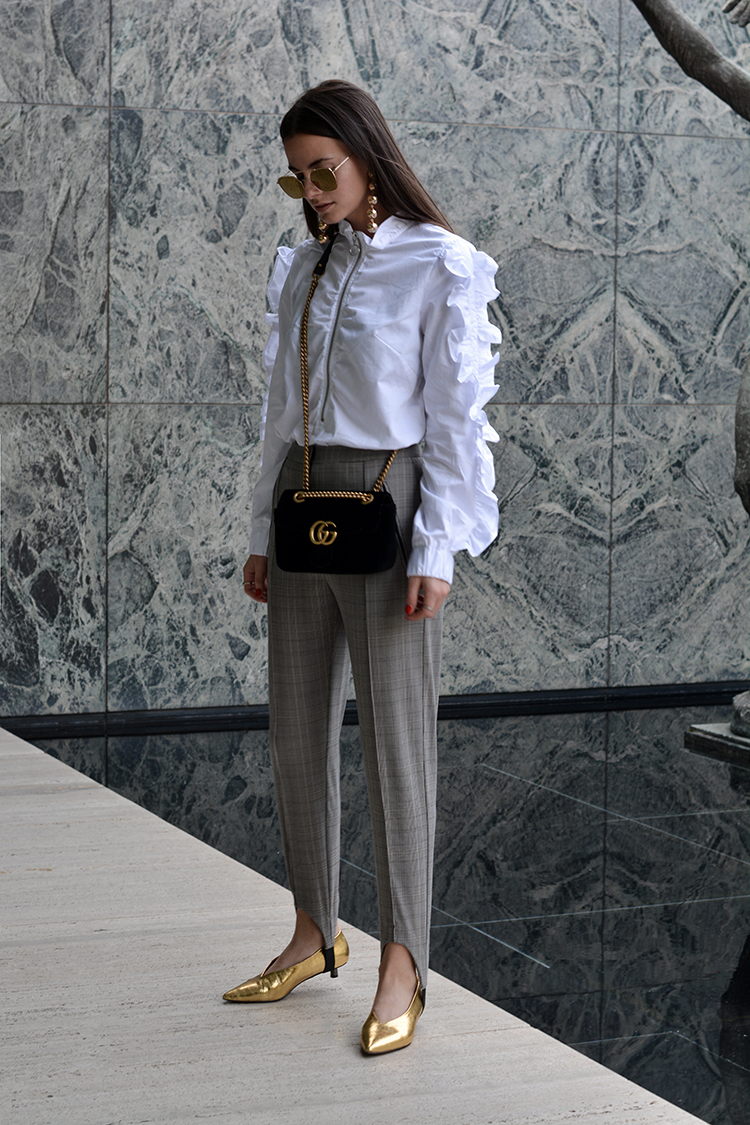 How To Pull Off The Ruffles
Ruffles have been everywhere for a while and each season they appear in a different trend. I certainly believe that this season are coming with the strong 80´s wave.
Another obsession of mine for this f/w is the stirrup pants. You might think they are complicated to combine, but believe me they are not. Try them with ankle boots or low heel pointed shoes and you will look great. The ones I´m wearing are really comfy and I have them also in black (have a look at H&M and you will find several styles). I put the look together with gold pointed semi-flats, my new ruffled top (I was talking you about before) and my new super Gucci velvet bag I´ve been craving for a long time.
I put together a list of my favourite stirrup pants I´m sure you are going to love!
Ruffled Top by H&M (Similar) // Pants by H&M // Bag by Gucci // Shoes by H&M // Sunnies by Spektre // Earrings by Zara
SHOP THE POST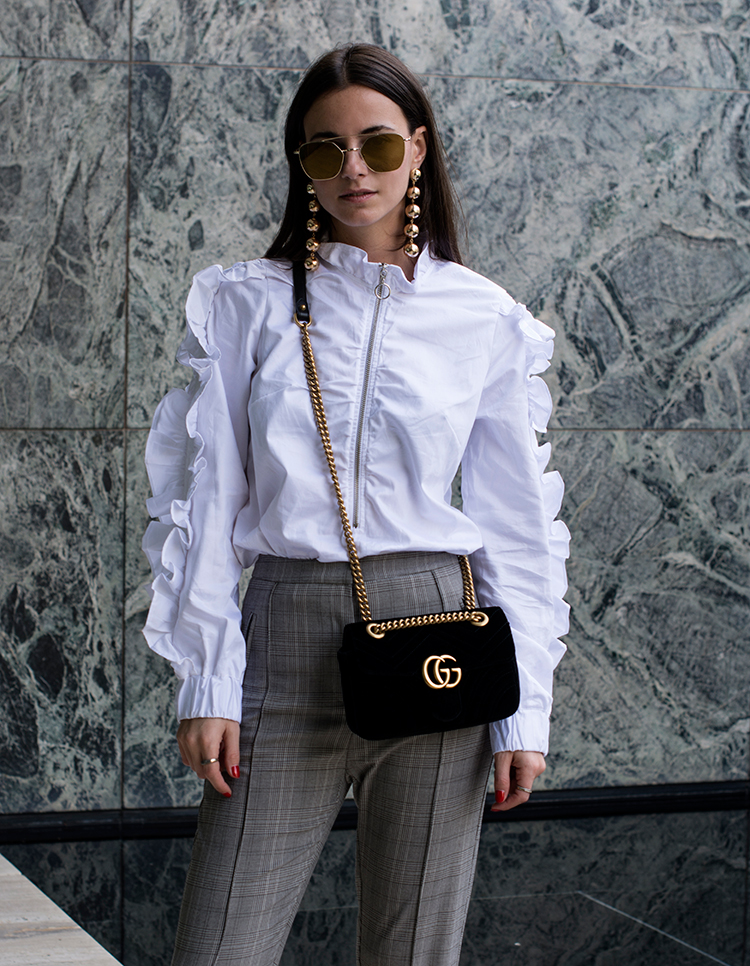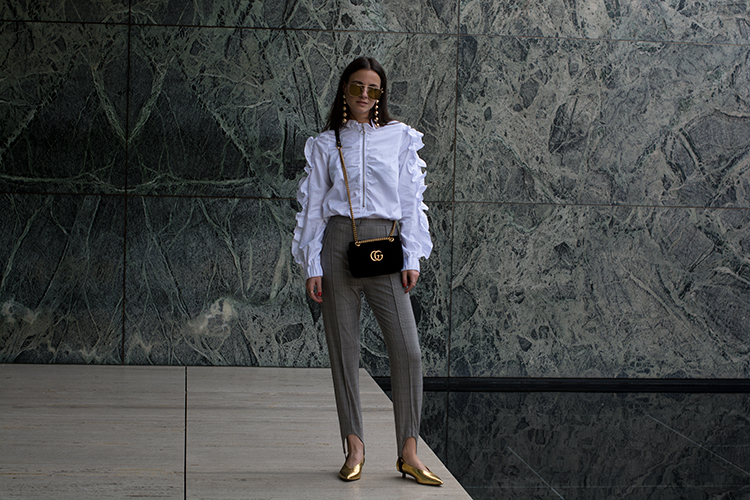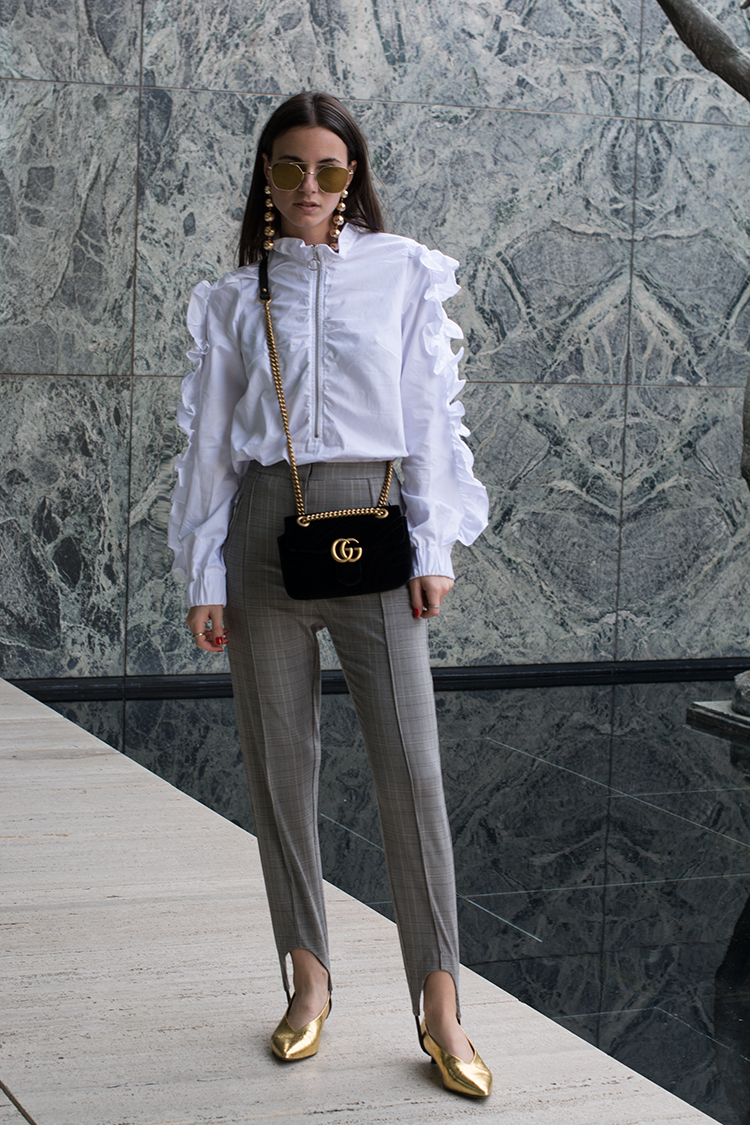 Ph by Balea Studio