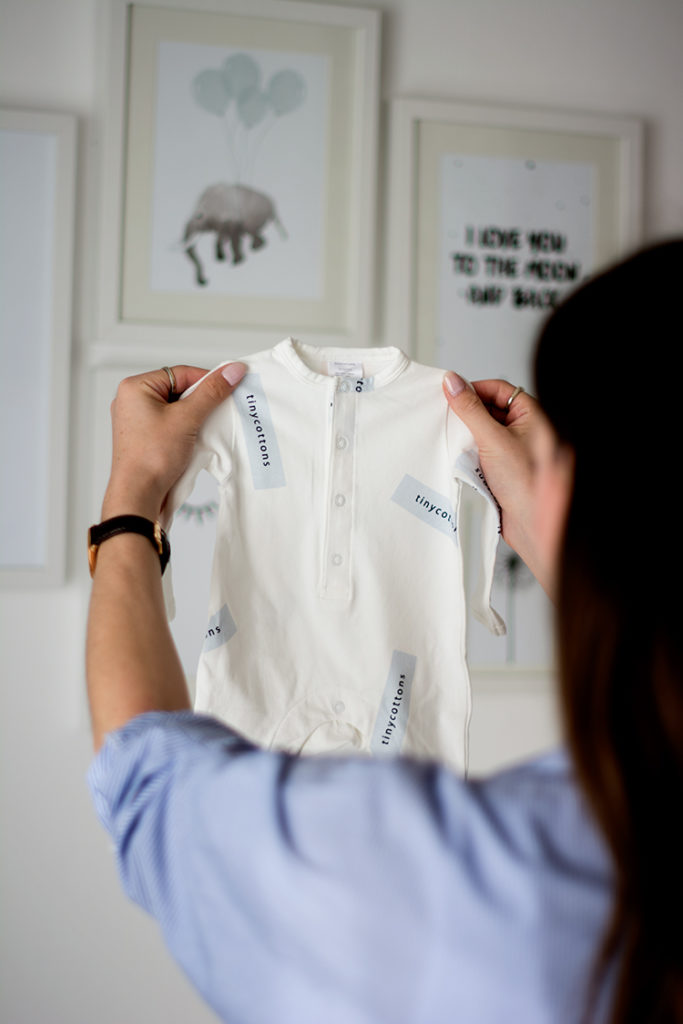 Posted by fashionvibe
On June 5, 2017
What´s in my delivery hospital bag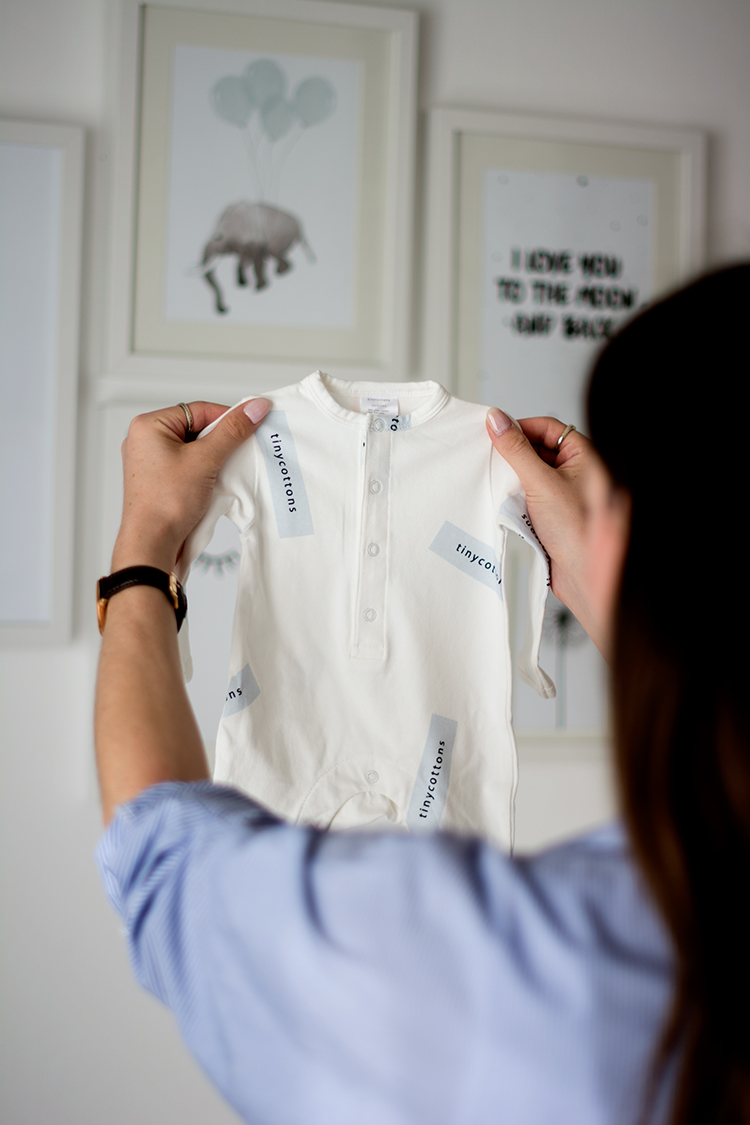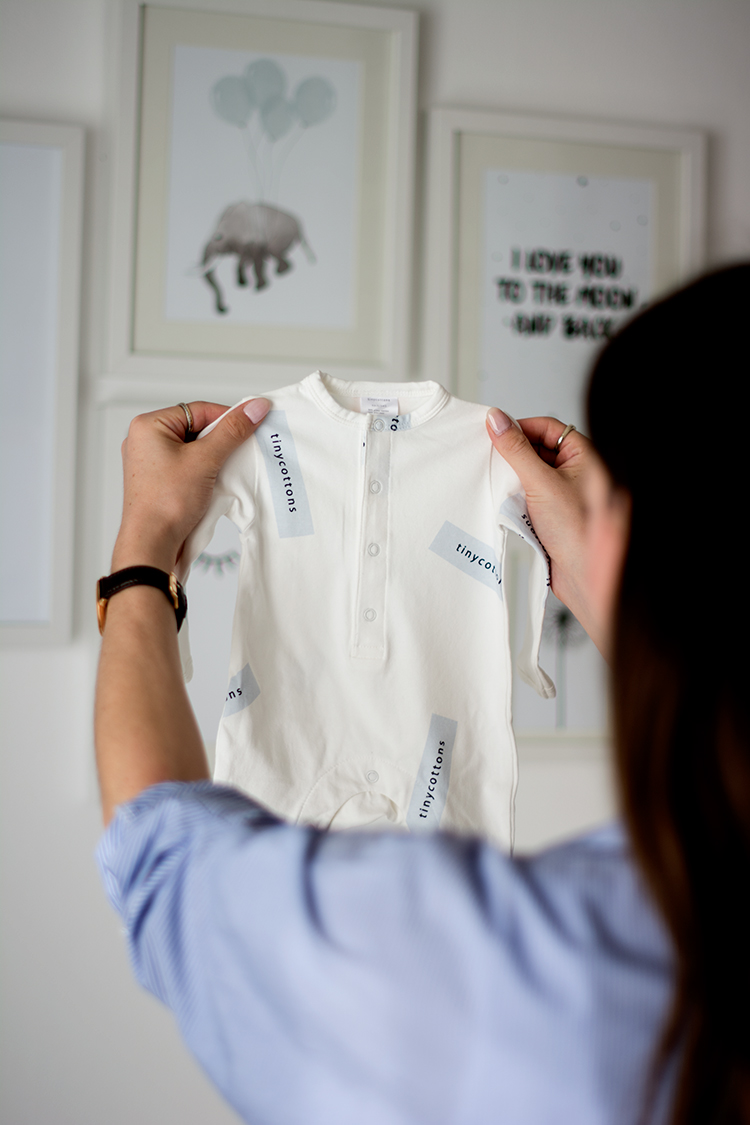 *One of my favourite pieces from Tinycottons, I´m taking with my to the hospital
Hi everyone and I hope you are having a great month so far. I am already on week 39 waiting for my baby to come. They are moments of excitement but also very tough at the same time. I feel like I can´t control my body anymore and the preasure given to the extra weight on my belly is getting worse and worse. Fingers crossed I will give birth this week, so I will get to see my baby´s face soon 🙂
This whole motherhood thing is a completely new chapter for me and I feel a bit lost. However I´m trying my best to be ready and enjoy every minute of it.
Many of you are curious to  know what´s in my delivery hospital bag, so I decided to make a dedicated post with everything I packed.
MY BAG
*  4-5 nightdresses (depending how many nights you will spend in the hospital…in my case is 4 nights), with bottons in the front, so it makes easier to breastfeed, and a robe. I´m also taking a couple of old t-shirts for the labor
*  A pair of slippers or flip-flops. I´m getting my Birkenstocks in white cause I love how comfortable they are and they are perfect for the warm days I´m going to spend in the hospital
*  Towels, Hair Brush, Hairbands, Natural Sponge, Toothbrush, Toothpaste
*  4-5 Maternity Bras and 10 Cotton Underwear
* A comfy outfit for the day I leave the hospital. A long white rib dress and a blue shirt works for me
* Books, MacBook, Computer, Music, Movies. Anything to cheer me up during my contractions adventure
* Make-up
* Cotton Maternity Pads (2 packs)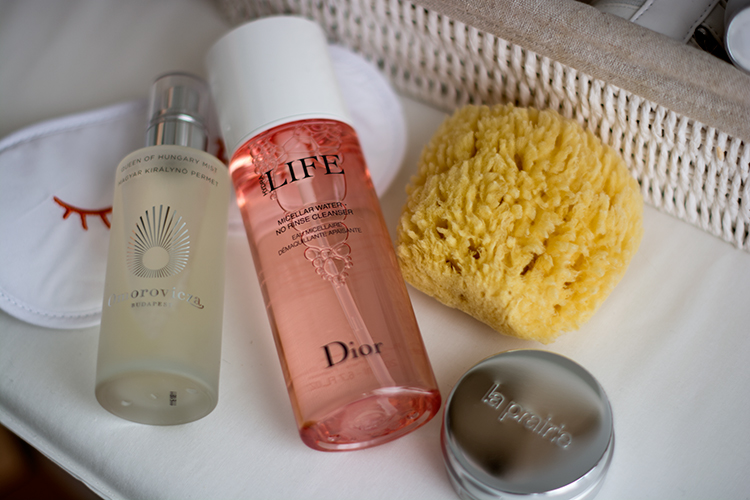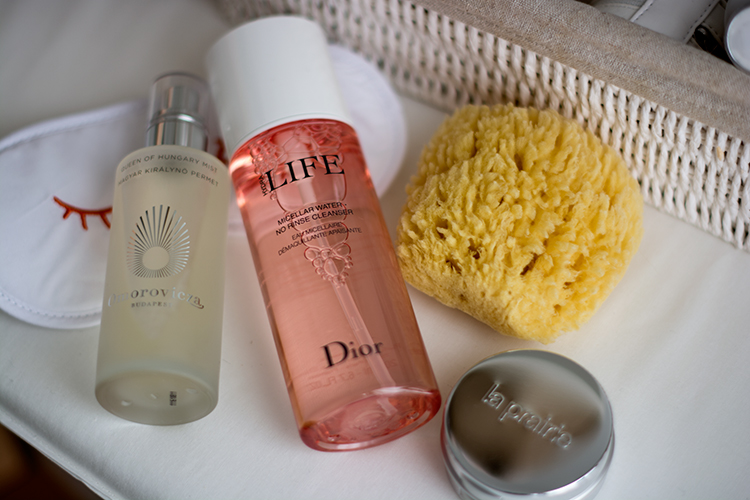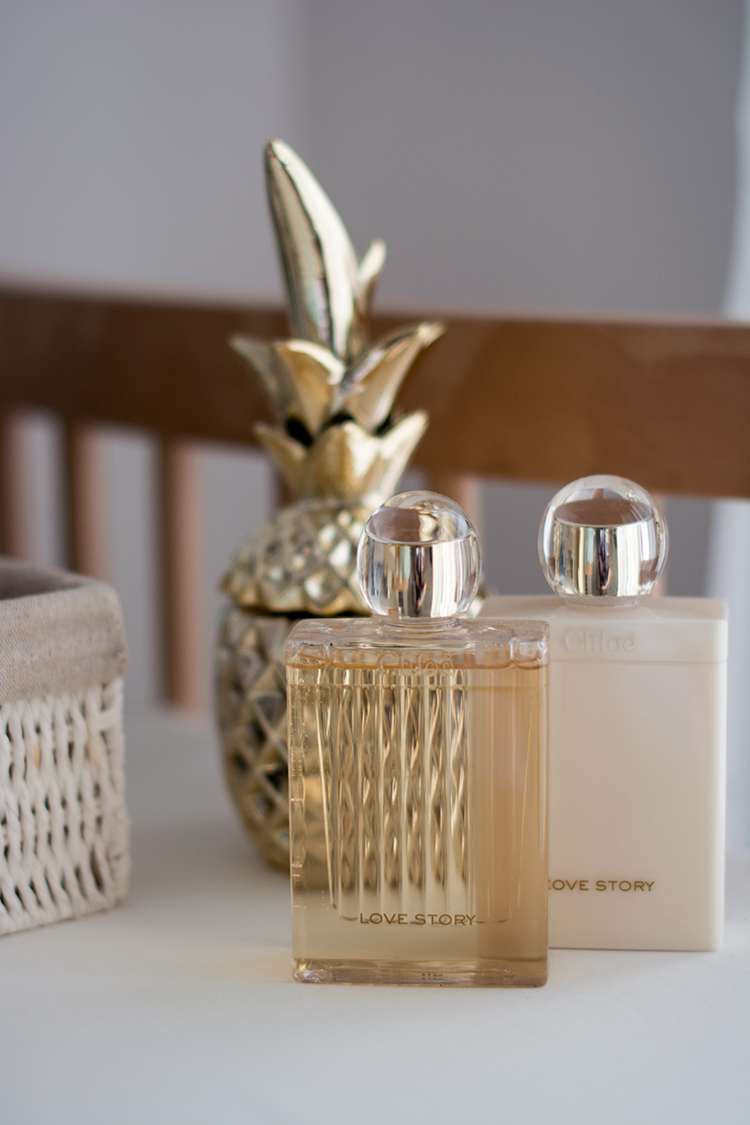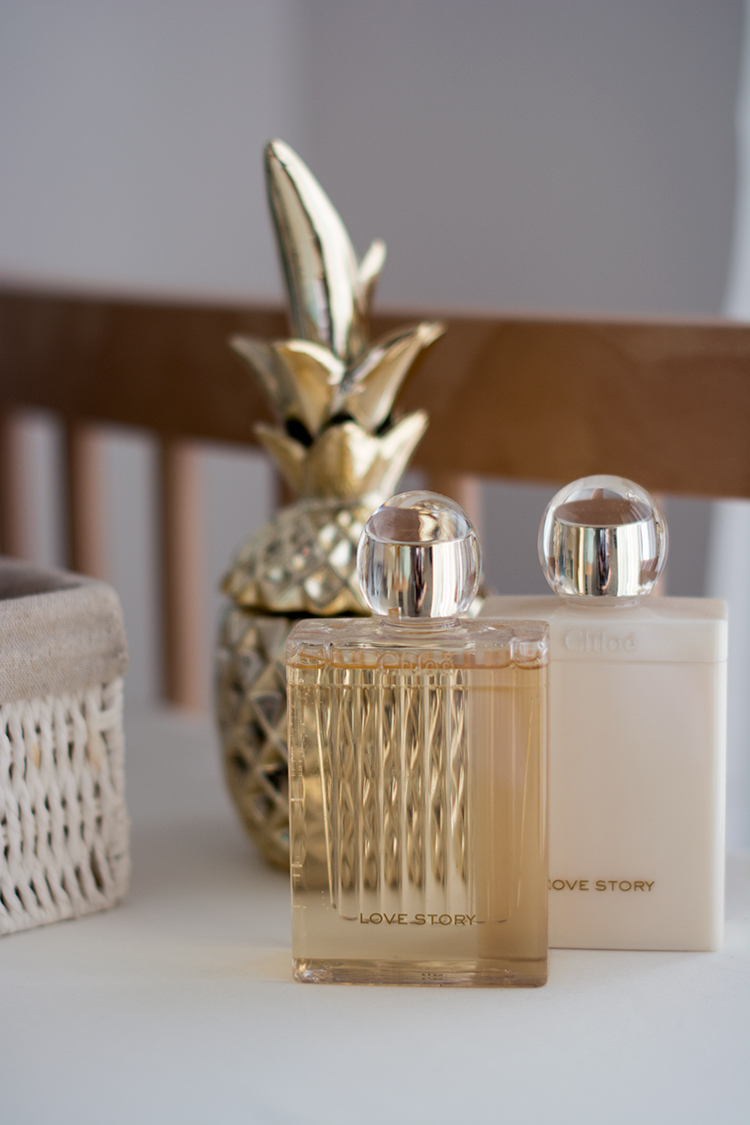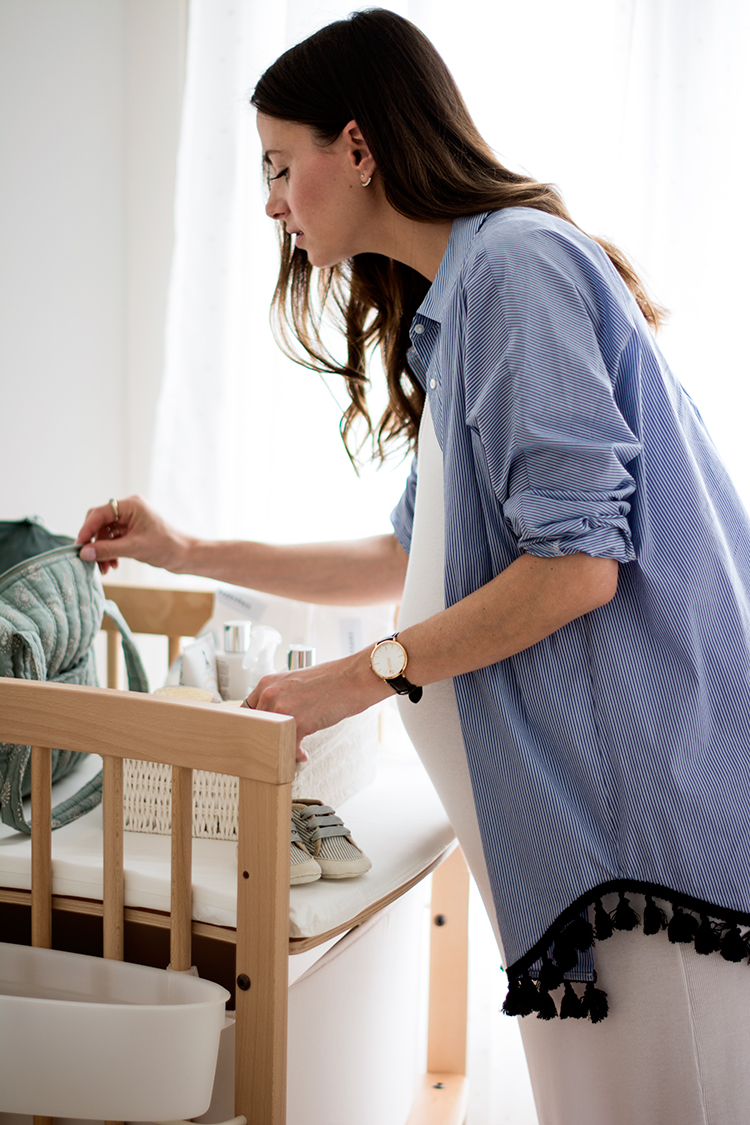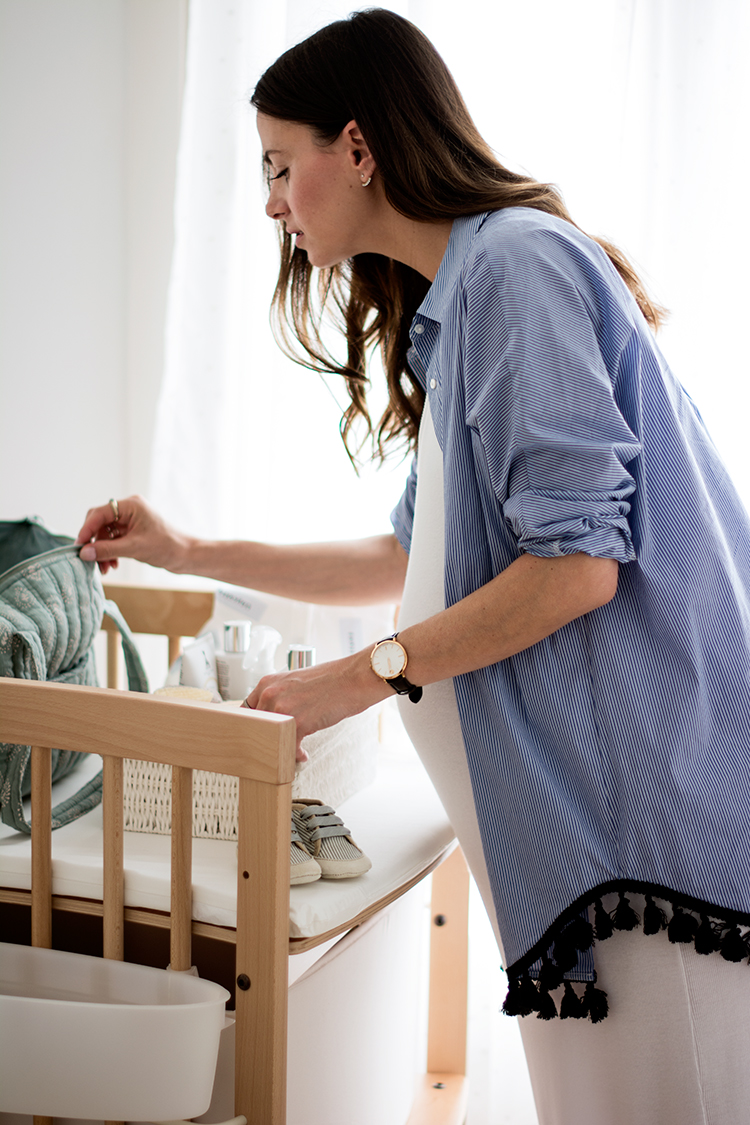 BABY´S BAG
* 4 Sleepsuits and 4 Vests (even if it´s summer the baby needs to be warm because of the air condition)
* 1 Cardigan (light summer one)
* 2 Baby Towels 
* Baby Car Seat
* 5 Pair of Socks, Baby Gloves, Hat
* Nappies (1 pack)
* Shower Gel, Natural Sponge, Hair Brush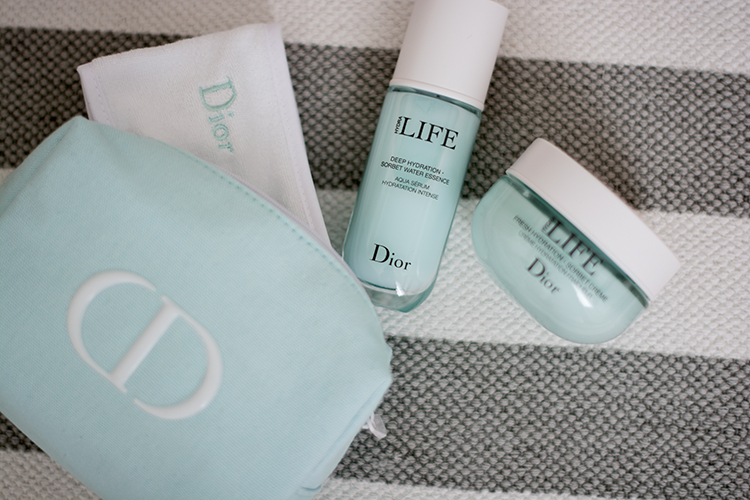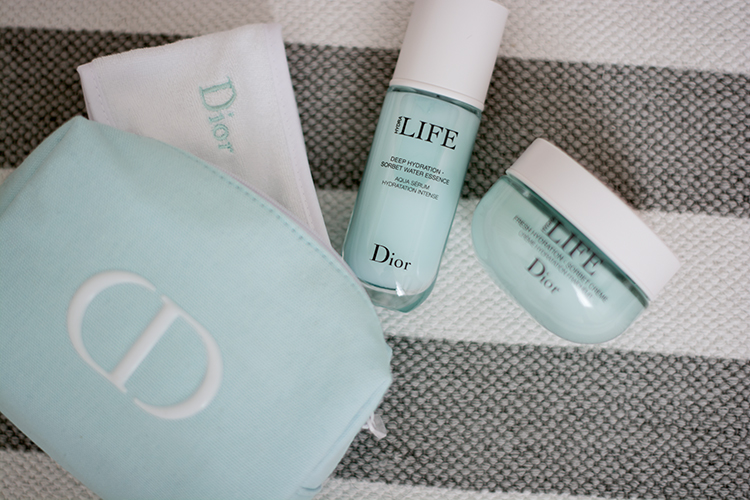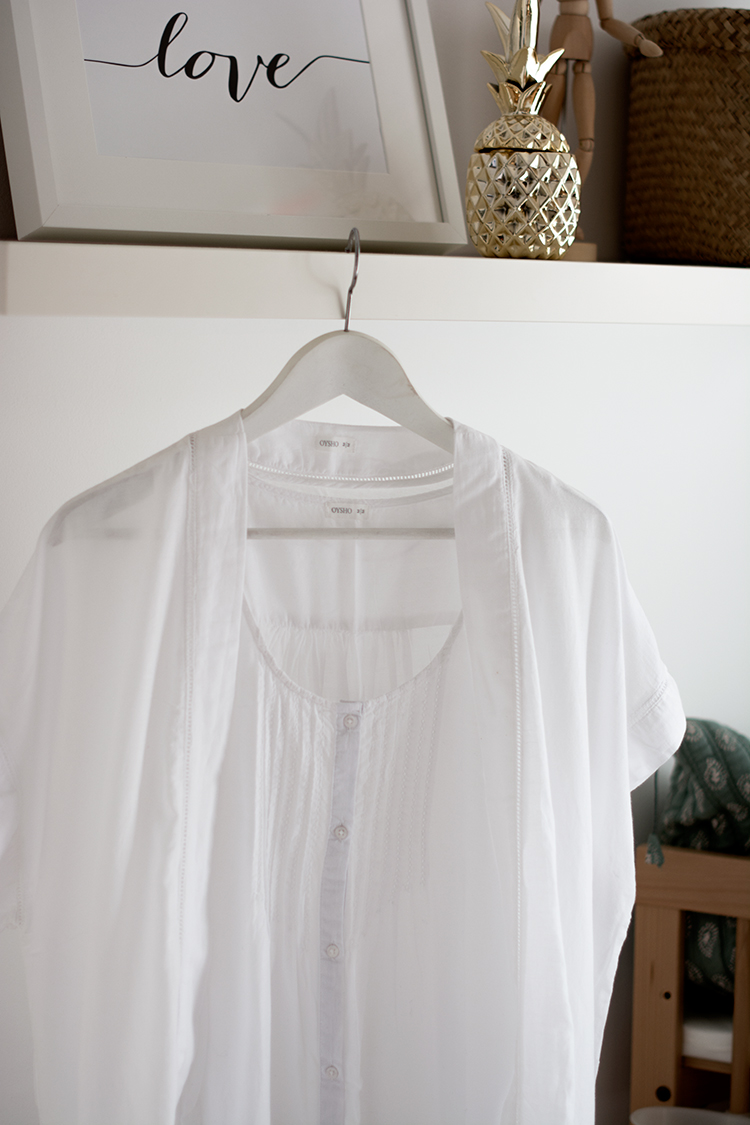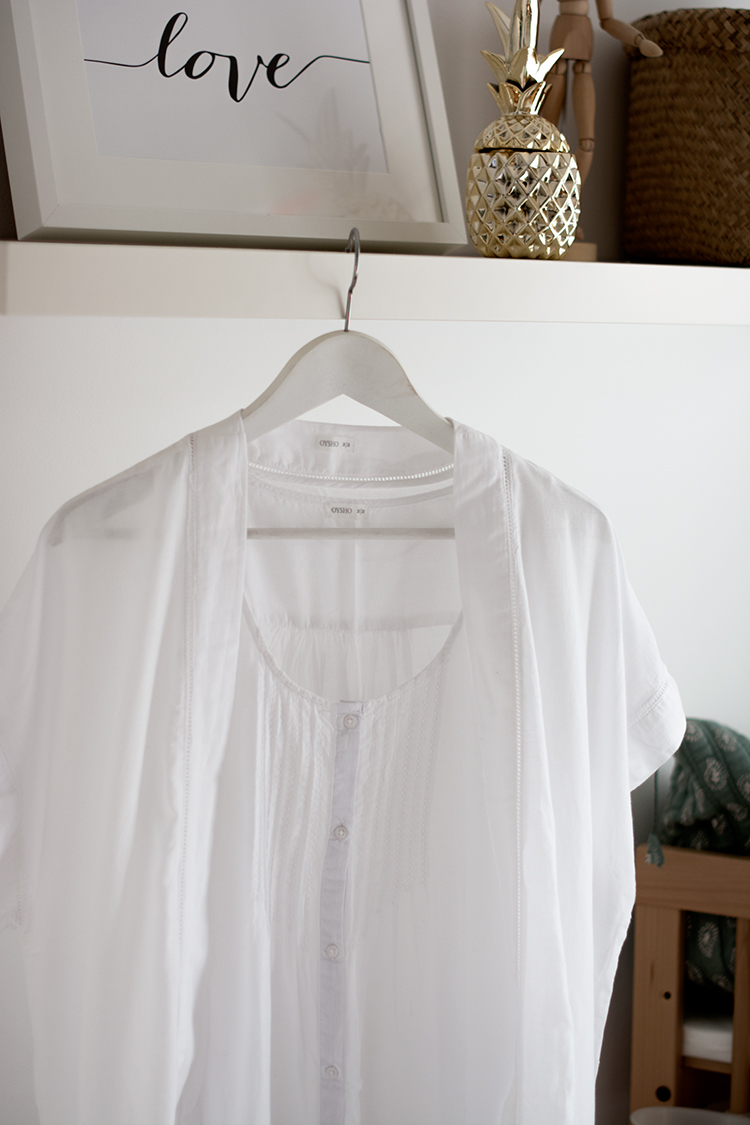 *One of my nightdresses and robe from Oysho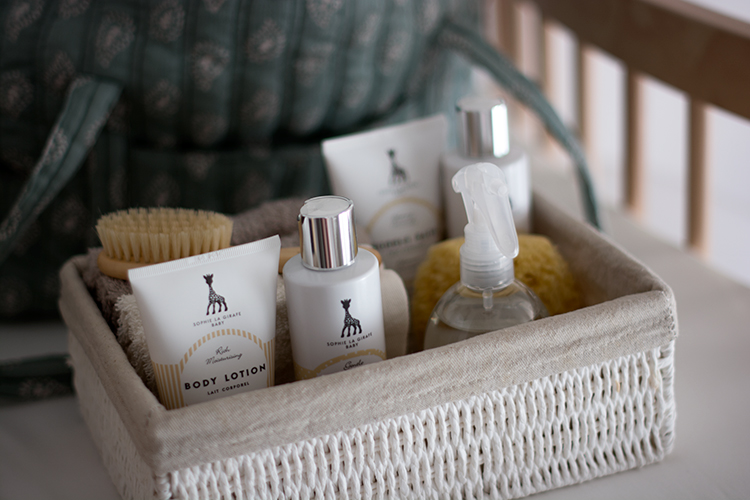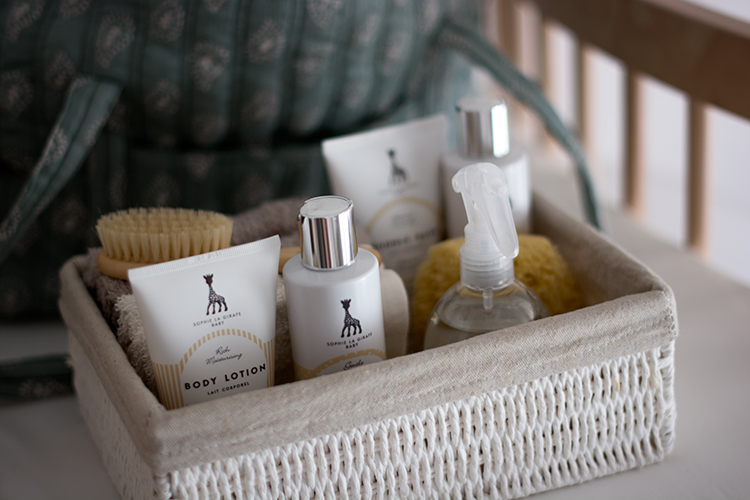 *My favourite baby care products by Sophie La Girafe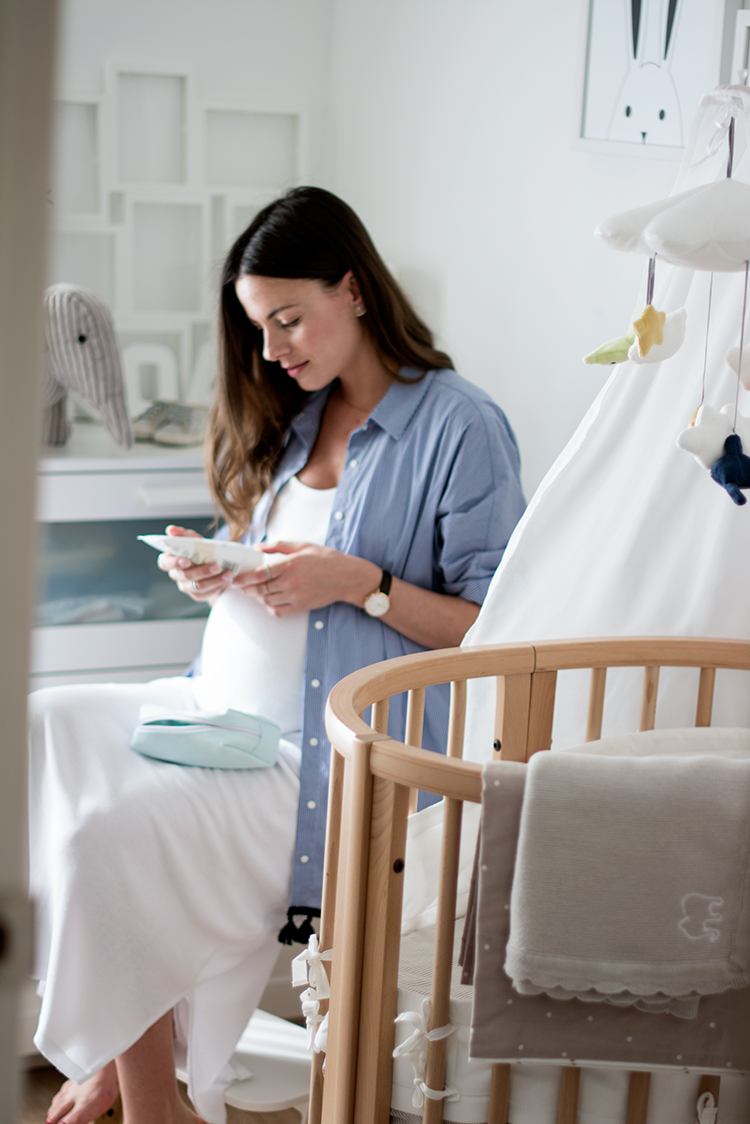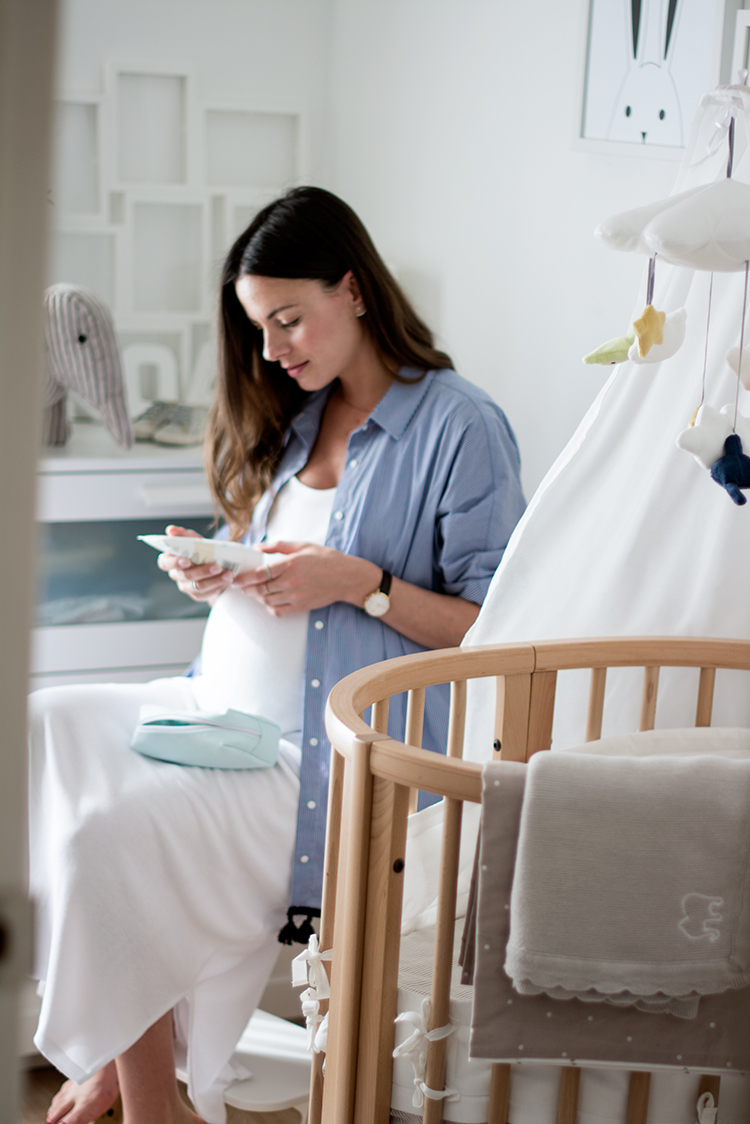 *Checking the last details in my baby´s room. Bed by Stokke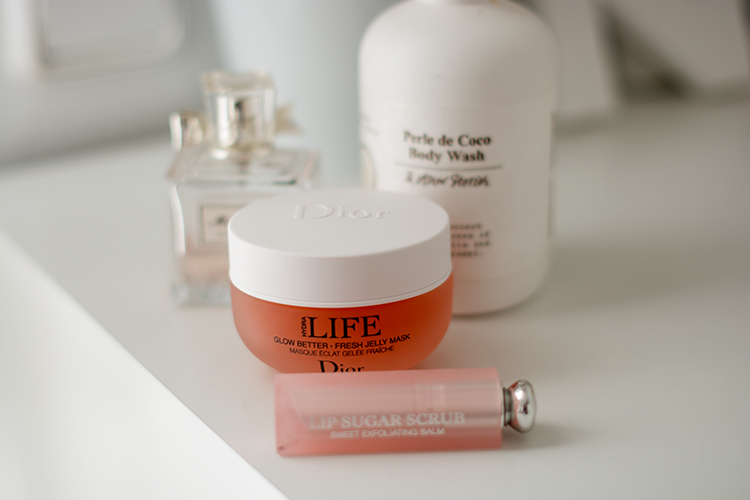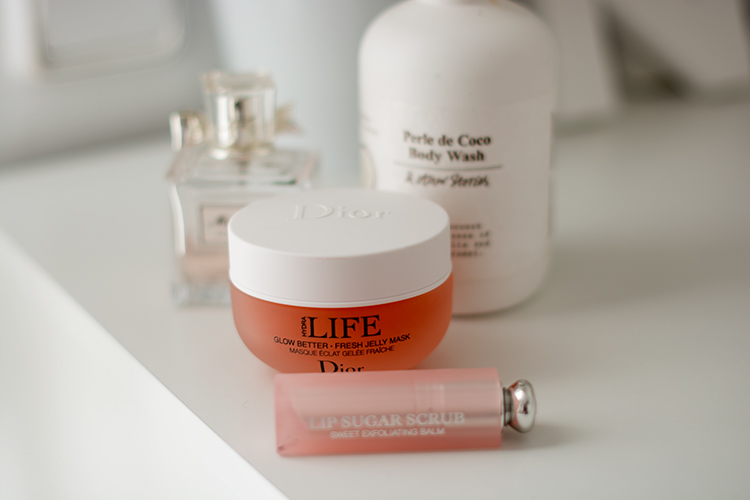 *Essentials: Miss Dior Perfume, Dior LIFE Mask, Lip Sugar Scrub, & Other Stories Coco Body Wash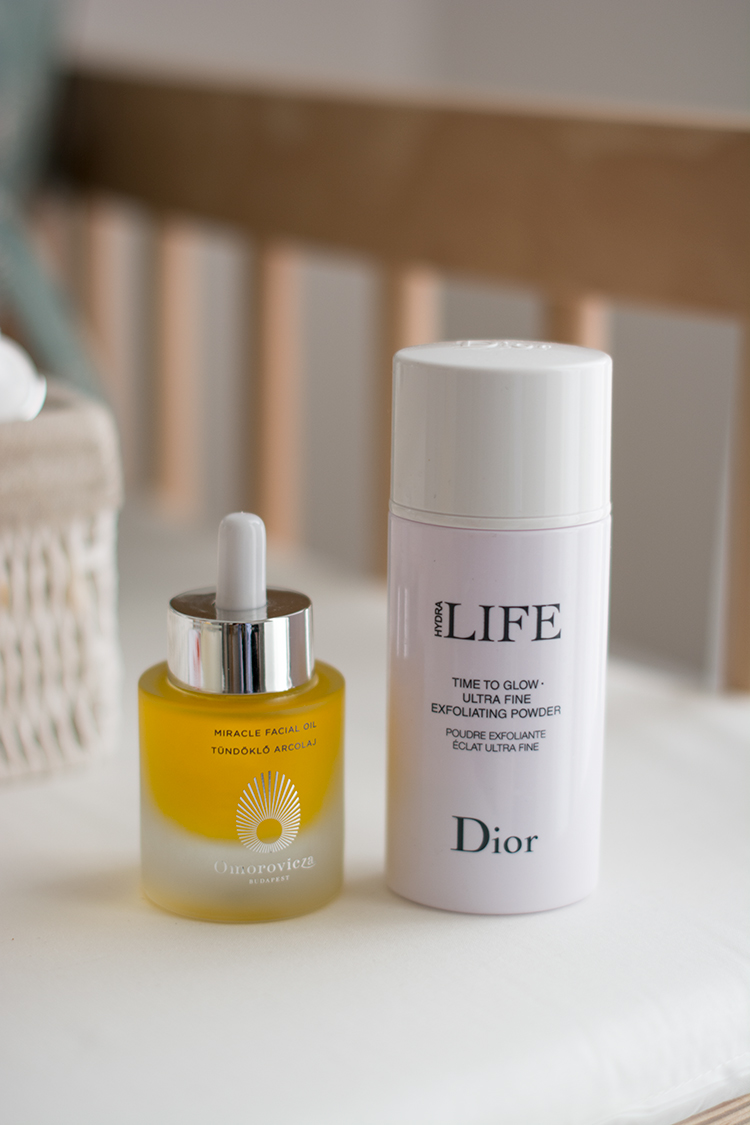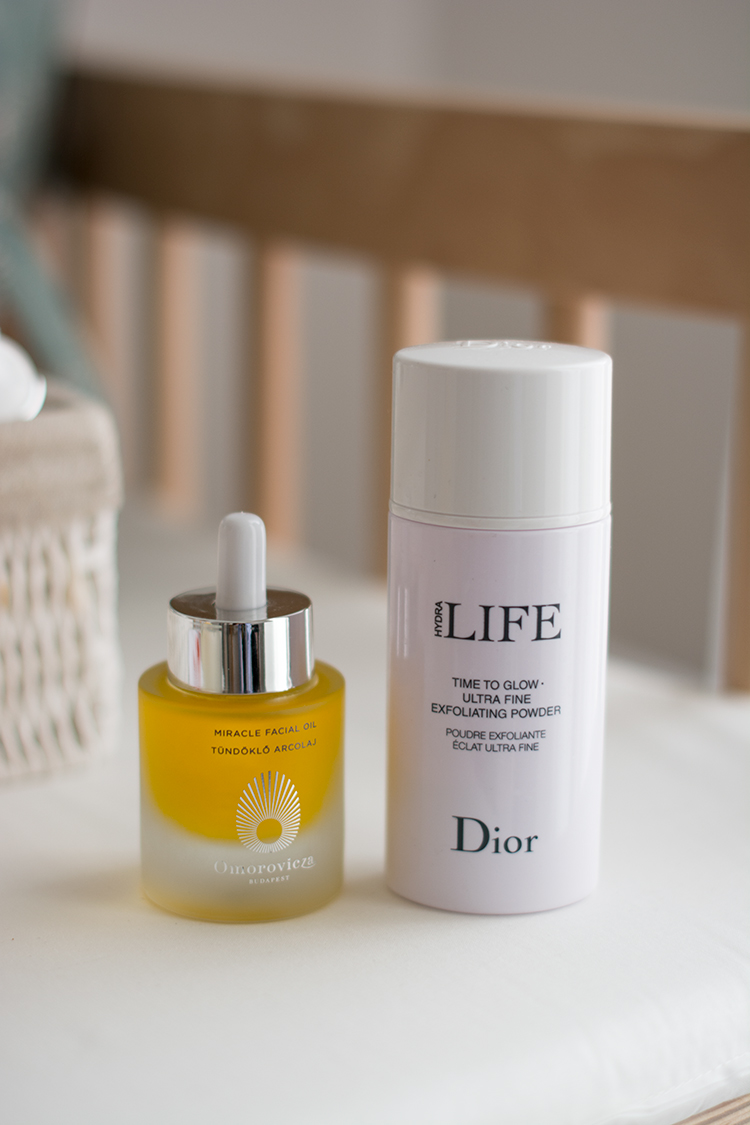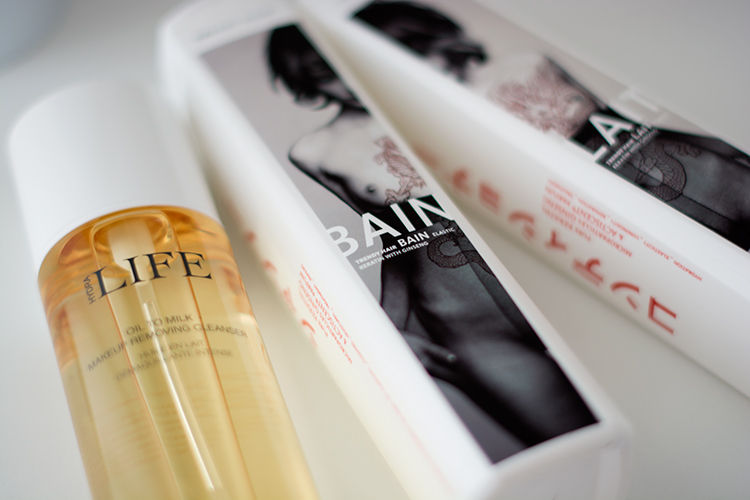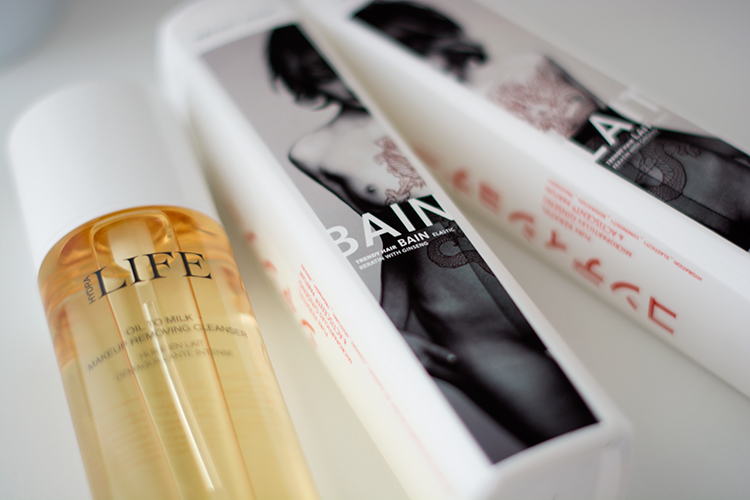 Thanks For Reading!!!