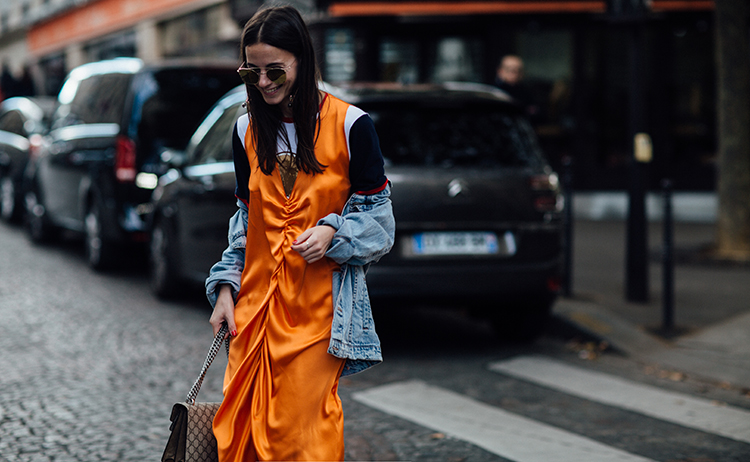 Posted by fashionvibe
On October 11, 2016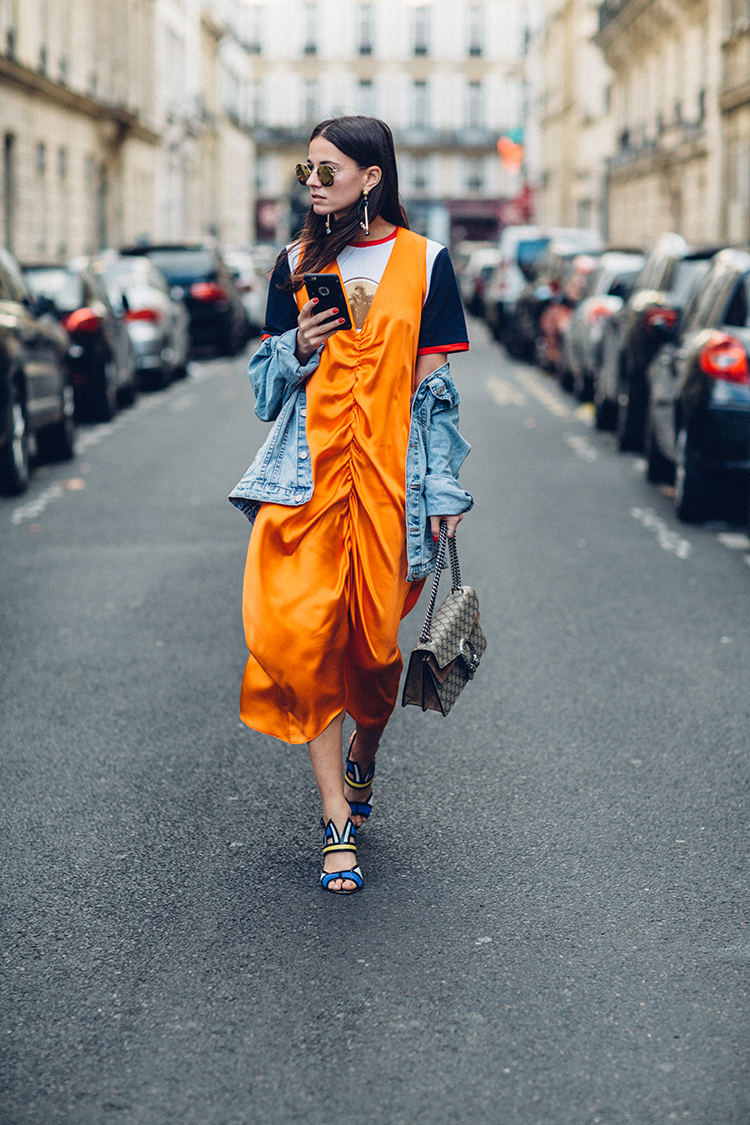 Orange Neon Is Back
Neon colours are a statement and they are making a strong come back. I´ve seen them everywhere on the catwalk and many designers such as Alexander Wang, Barbara Bui and more included key pieces in neon shades, especially in anoraks and sporty garments. It makes sense since 80´s are already here and flashy fluor shades are definately a part of the decade.
Not everyone loves neon and I have to admit I agree that sometimes it can look tacky in terms of colour combinations and they are surely more complicated to style them up in daily basis. However it was kind of easy for me to create a cool outfit when I first saw this baggy satin orange dress. There is something you need to know about me…I HATE orange…but I found a way to make it look good on me and I said WHY NOT? It´s Fashion Week for God´s sake LOL.
Sometimes we think we are not able to translate a trend and make it ours, feeling comfortable and confident at the same time but I think if you try to be a bit more creative you can always achive to make it look good on you.
So back to my look…While in Paris I had a big crush on a new Georgian brand named N-Duo (and this is what I´m wearing). It´s young, fresh and their collection has amazing and unique pieaces I fell in love with. I combined this flashy satin dress with an easy-going tee underneath, Aperlai heels (which I adore) and my Gucci Dionysus.
I have too many looks to show you from this crazy crazy Fashion Month and I know you want to know everything about them!!! I will see you around!
Orange Neon Dress by N-Duo (SIMILAR) // Tee by N-Duo (SIMILAR) // Denim Jacket by Bershka (SIMILAR) // Sandals by Aperlai // Bag by Gucci
SHOP THE POST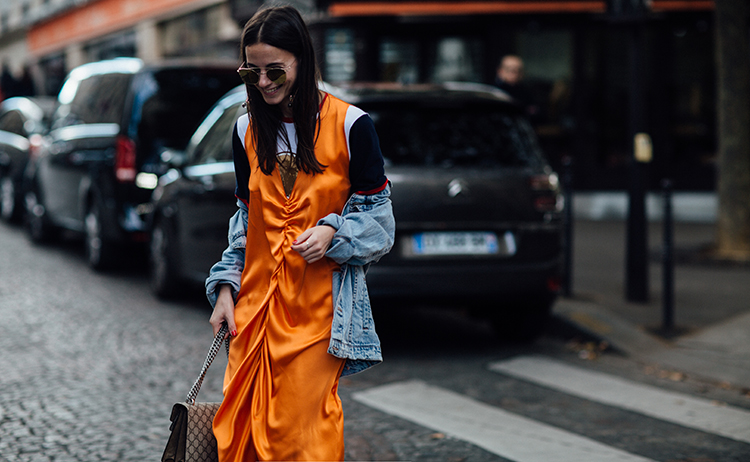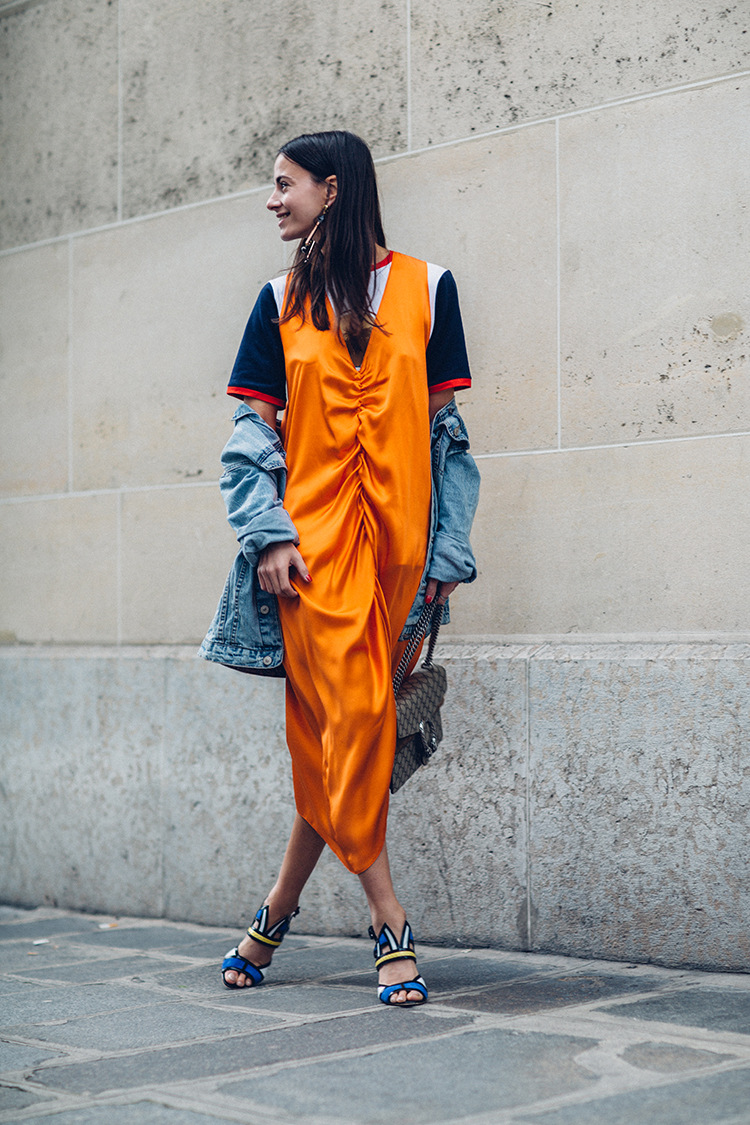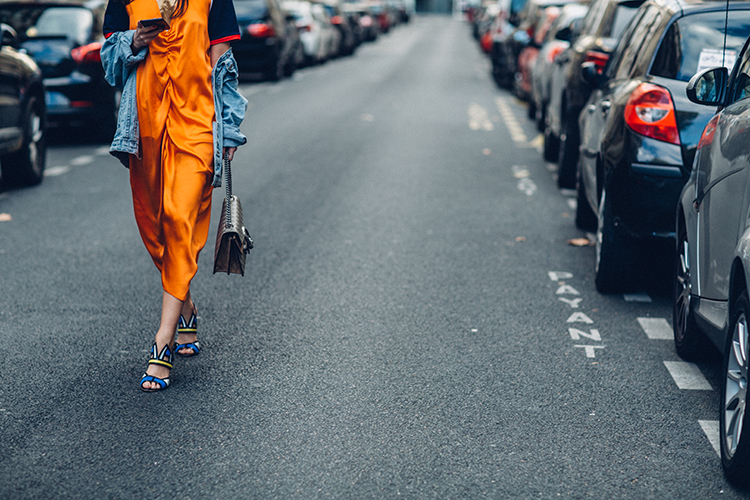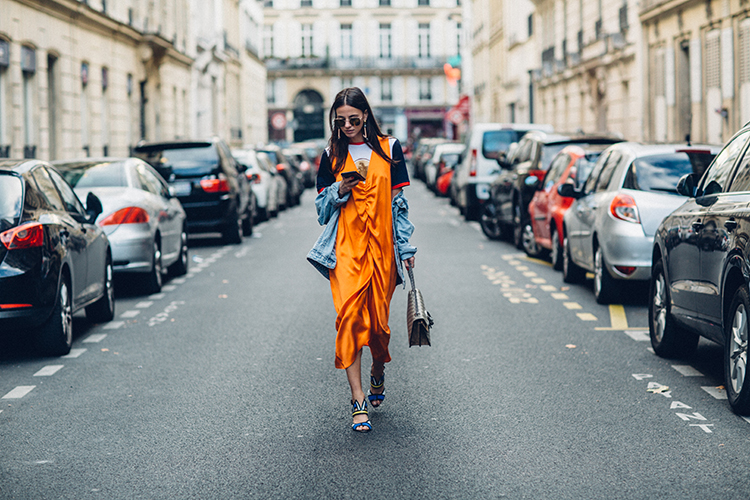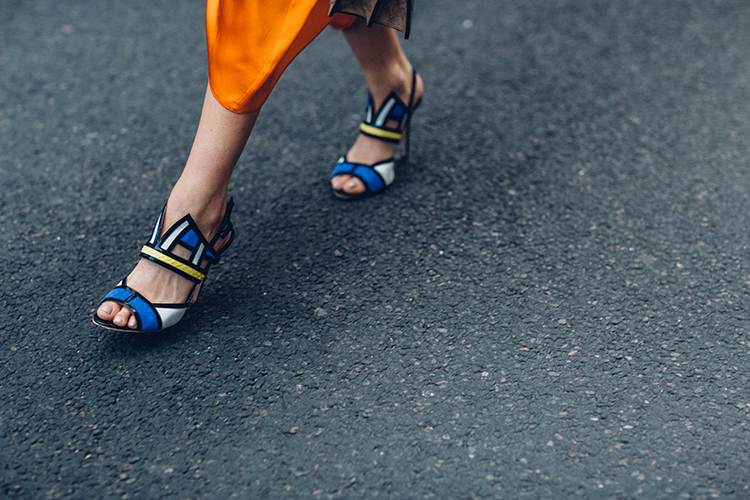 Ph by Moeez Ali