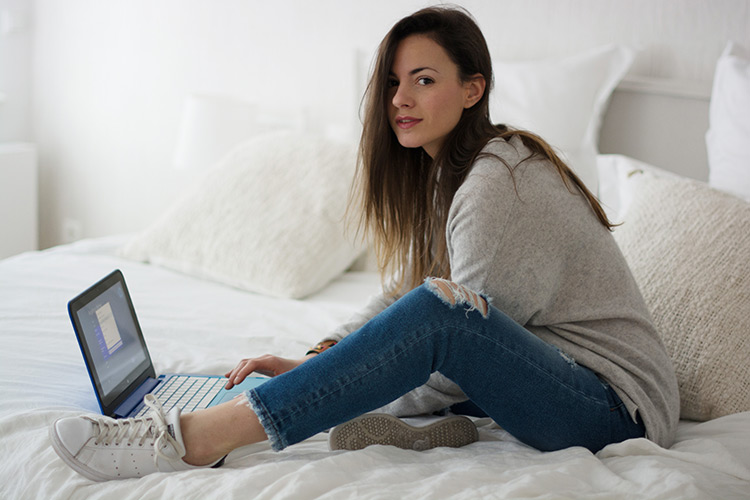 Posted by fashionvibe
On February 12, 2015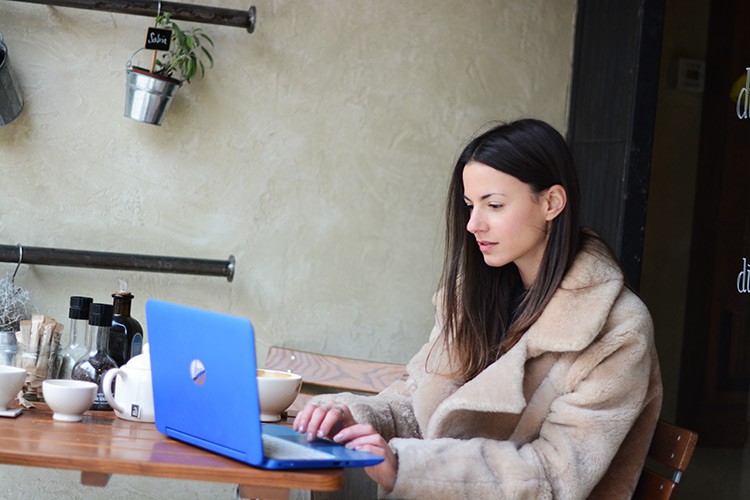 My life is full of travelling and I jump on a plane at least once a week! It doesn't only sound stressful…it actually is. Usually while I travel I need to update my blog and as I'm always on the go, sometimes it's difficult for me to do it frequently. It's hard to get always my computer with me cause it's too big and uncomfortable and my ipad is not enough to make a decent post, but I found the easiest and most efficient solution to my problem, and it's nothing else than the new HP Stream x360 with Intel Inside.
It has the perfect size so it fits in my handbag, it has a cool colour and most importantly, it's not heavy at all.
I traveled with my HP Stream x360 with Intel Inside to Berlin and my first experience with it was really cool. It was so easy to run from show to show with it, edit my pictures and prepare my daily posts! 
Something amazing about the HP Stream x360 is that is very versatile, the screen can fold back and I can use it as a tablet with the touch screen. However not only the size is important but also the utility. HP Stream x360 has 1TB of cloud storage on OneDrive which is more than enough for the amount of pictures I have to upload everyday! Try it 🙂
Mi vida esta siempre llena de viajes y cojo al menos un avion cada una o 2 semanas! No solo suena estresante, pero realmente lo es :/ 
Cuando viajo necesito actualizar mi blog frequentemete, pero a veces suele ser imposible. Llevar mi ordenador conmigo es bastante incomodo y hacer los posts con mi ipad es bastante difícil, pero he encontrado la mejor solución que no es nada menos que el nuevo HP Stream x360 with Intel Inside! 
Tiene el tamaño perfecto, así cabe en mi bolso de mano perfectamente, tiene un color divertido y lo mas importante; no pesa casi nada! Lo he llevado por primera vez a Berlin y la experiencia fue estupenda. Lo pude llevar a todas partes conmigo, hasta a los desfiles, asi pude editar mis fotos rapidamente y preparar mis posts de cada dia. Algo importante sobre el HP Stream x360 es que se puede doblar facilmente y utilizarlo tambien como un tablet. Tiene 1TB de capacidad, que es mas que suficiente para la cantidad
de fotos que necesito descargar durante mis viajes! Es genial 🙂 Totalmente recomendable!
Photography: 

Iban Kosko

 (Instagram: @ibancm) and Nina Suess