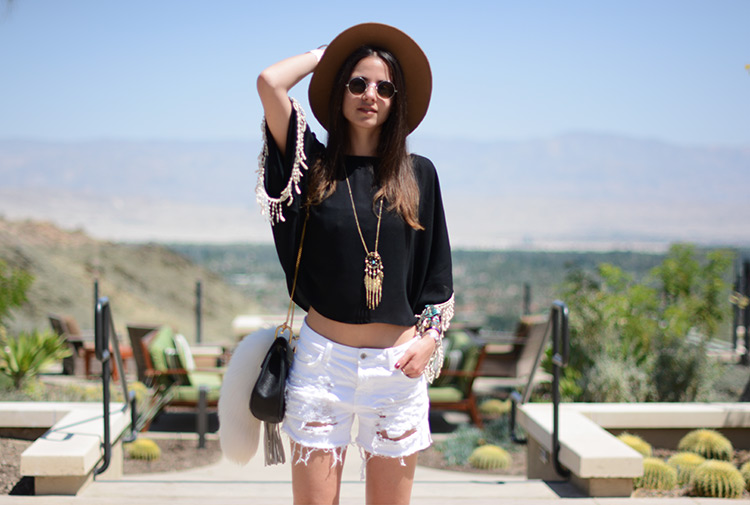 Posted by fashionvibe
On April 17, 2015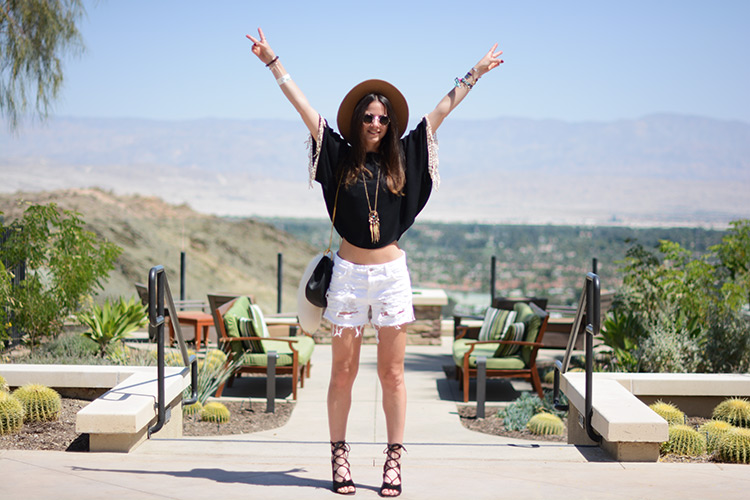 Coachella has been an amazing experience thanks to JBrand, who invited us to be part of an amazing project (me and Nina Suess). We were the main ambassadors for the festival and we took over JBrand's Istagram account (@jbrandjeans), sharing every moments of our trip.
Coachella is the biggest music festival in the US, taking place in Palm Springs and I still can't believe I was there. I really enjoyed every single moment and I saw many of my favourite artists performing such as Lykke Li, Florence and the Machine and Drake.
I'm sure many of you have checked my Instagram acount and seen my special Coachella moments, but I wanted to show you all the details of one of my outfits in this post. Enjoy 🙂