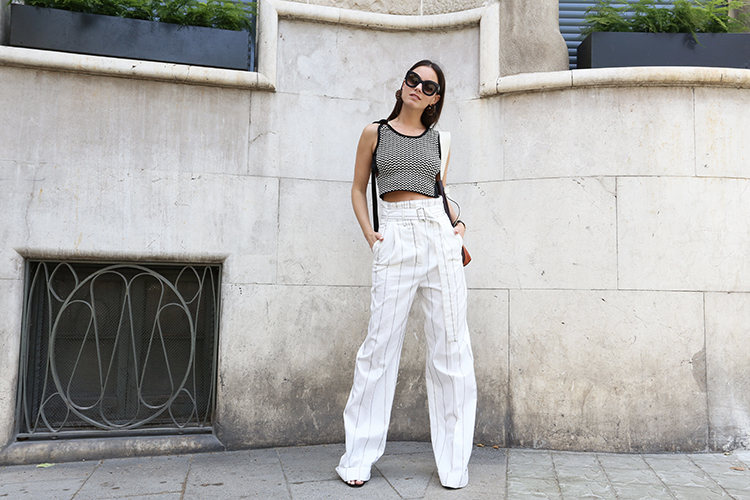 Posted by fashionvibe
On July 11, 2016
The Summer Chic Look
Hi guys! I hope you all had an amazing weekend, since the weather is amazing!
Today I´m presenting a hot look that consists of key pieces of the season. At the moment everybody is buzzing about the high waisted pants which have been all over the runways and they are perfect for day time or cocktails. Combine them with high heels and a crop top and you´ll look amazing. If you like to be more urban and casual, you can always style them up with sneakers or flat sandals and a loose blouse. I chose to wear them with my Aquazzura sandals (in black) which are my favourites for many reasons. They look great with all my outfits, they are rediculously comfortable and they make my legs sexier, especially when I put them on with evening dresses. The crop top is from Celine and you can find it available at Santa Eulalia (my favourite boutique in Barcelona). If I´m gonna ever spend money on my outfit then it will always be on the bags. Today I´m wearing my favourite bag at the moment; the Celine Twisted in brown and orange shades. Love it! If you have any questions feel free to ask me and I will get back to you asap.
Hola a tod@s! Espero que hayáis tenido un muy buen fin de semana!
Hoy presento un look bastante actual, ya que todo lo que llevo son prendas clave para esta temporada. Ultimamente veo muchísimo los pantalones de tiro alto. Hace un par de años han estado presentes durante mucho tiempo y vuelven fuertes otra vez en la pasarelas y la calle. Os propongo a combinarlos con tacón alto y un crop top e iréis estupendas. En el caso que no os gusten los tacones, siempre podéis ir en algo plano. Yo he elegido estilizarlos con mis sandalias de Aquazzura que me chiflan y son super cómodos (importante para vosotras que lleváis tacón en todo el día) y un crop top de Celine que podéis encontrar en la tienda de Santa Eulalia. El bolso es también de Celine y queda maravilloso con las piezas en blanco y negro que llevo hoy! Que os parece?
Si teneis cualquier pregunta sobre mi look, no dudéis en escribirme.
Trousers by Balenciaga (Similar) // Crop Top by Celine (Similar) // Bag by Celine (Similar) // Earrings by Zara // Sunglasses by Celine // Sandals by Aquazzura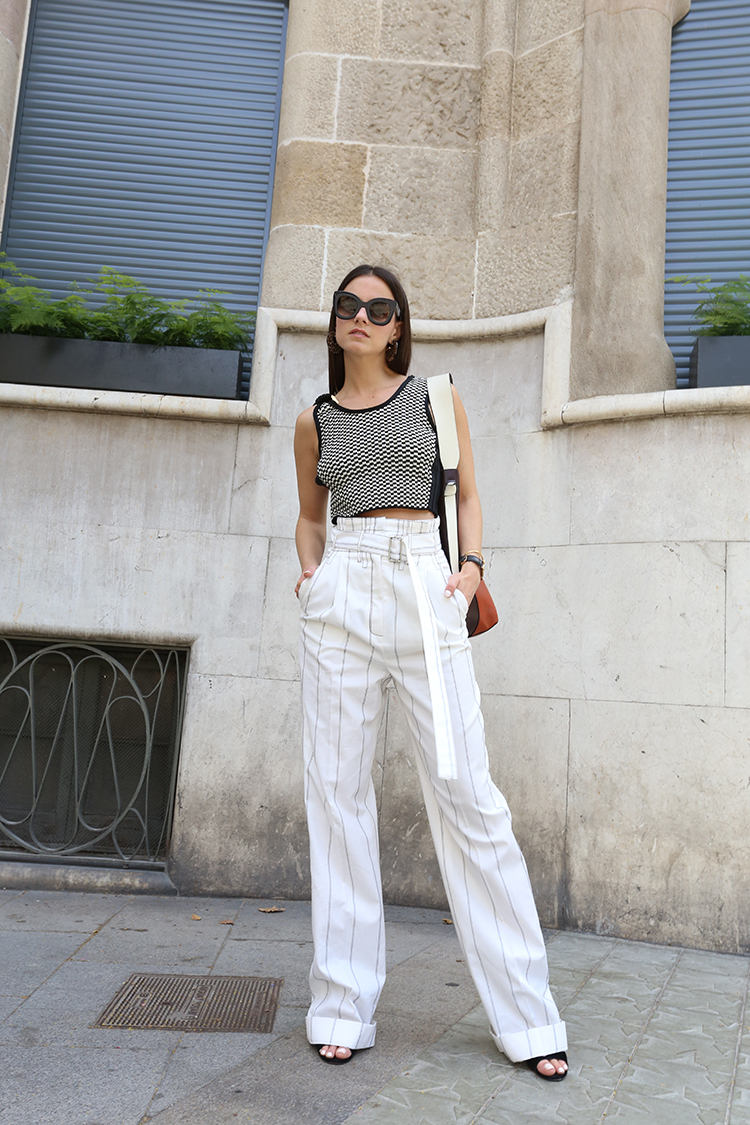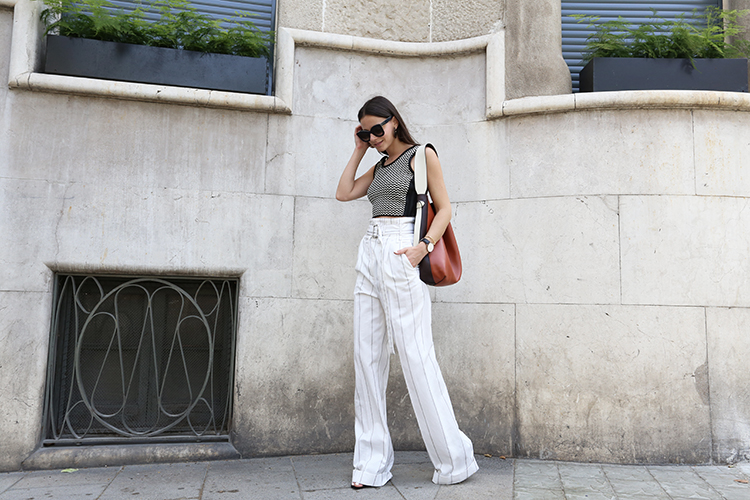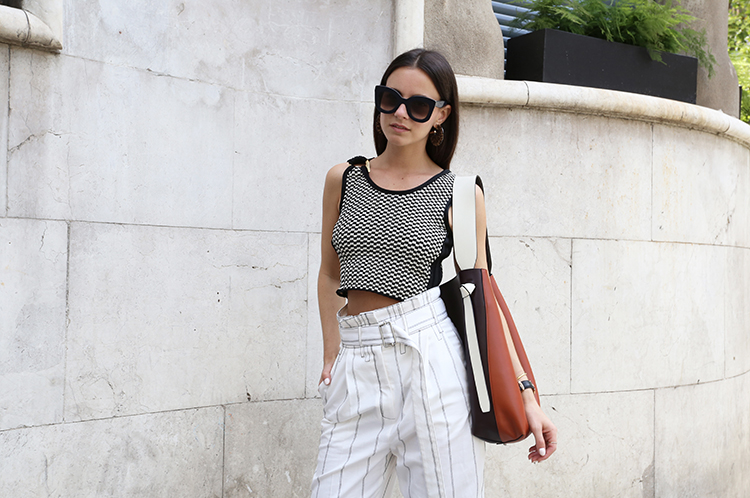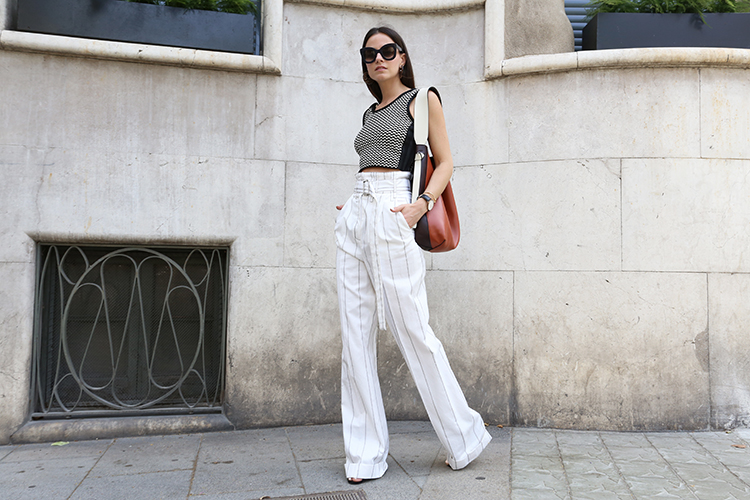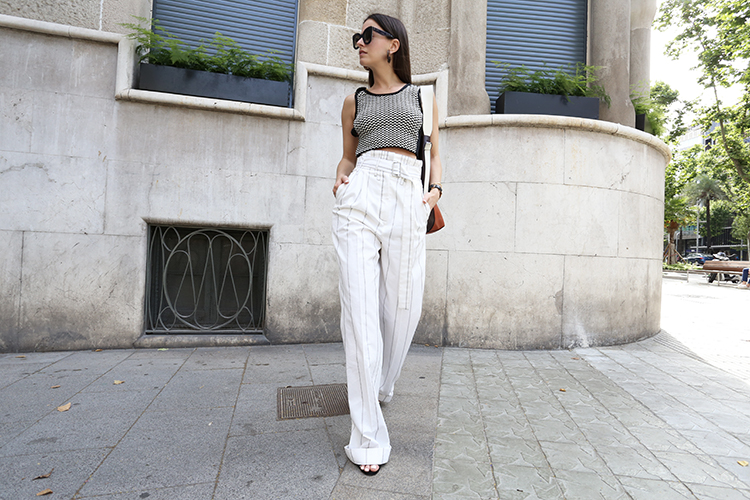 Photo by Iban Kosko
Thanks for reading!