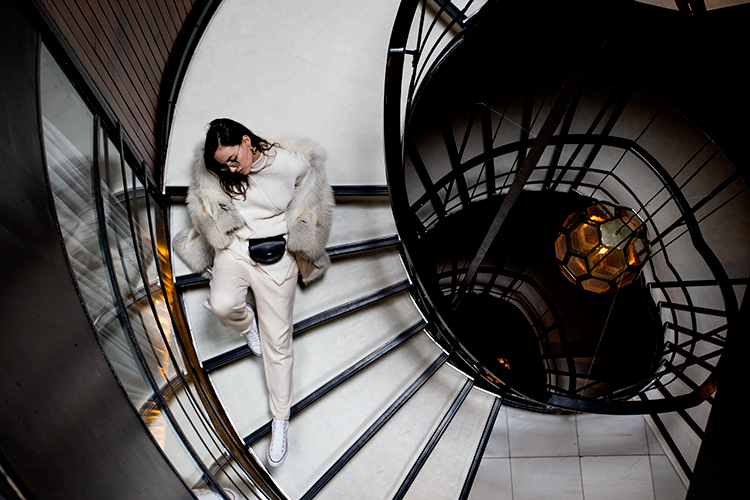 Posted by fashionvibe
On March 23, 2017
How To Pull Off The Total Knit Look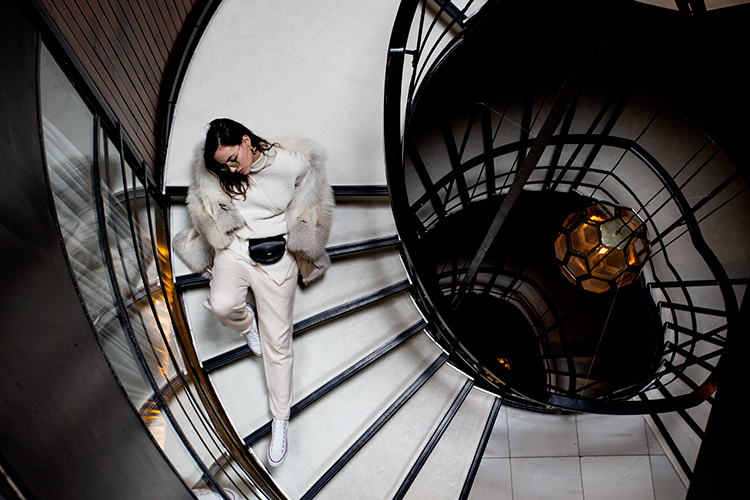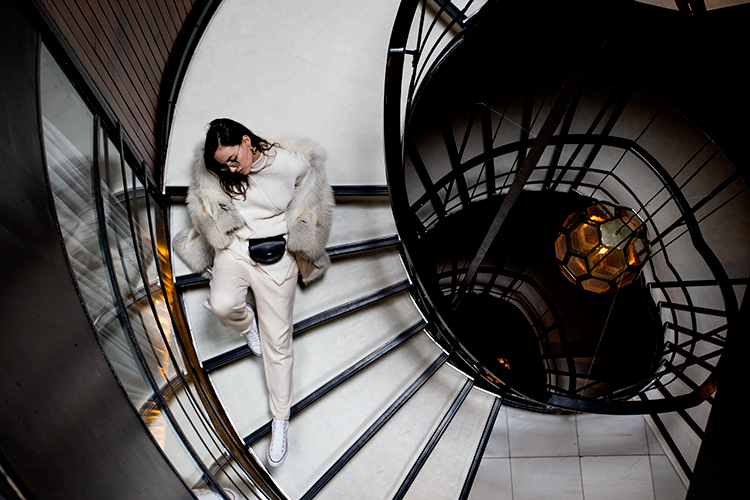 Knit oversize looks definitely work for me and my big tummy. I need to feel comfy yet confident at the same time, so I chose to combine a cool knit look in off-white, adding some more fancy elements in order to make the outfit more hip and special.
Starting from the the sweater, I got it from & Other Stories and it has an amazing hand-feel and texture. It fits really good and it goes perfectly (colour-wise and shape-wise) with the baggy knit pants I got from Zara. As many of you know I´m not really into pregnancy clothes so I always have to hustle so I find what I want until I get bigger again. I can´t wait for the plain summer dresses to be honest with you…so fresh, effortless and comfy.
Back to my look, as I said I wanted to add some more cool elements to make it look cooler than a simple off-white look, so I styled it up with a pair of All Star classic ankle sneakers, a belt-bag from Chloe, my super warm white fur and my new green-transparent shades. In terms or jewellry I thought a pair of gold round hoop earrings would look great with the look.
What do you think?
Sweater by & Other Stories (Similar) // Pants by Zara (Similar) // Sneakers by Converse // Bag by Chloe // Fur Made to Measure (Similar)
SHOT THE POST
And because I know you are very into white sweater I made a hip selection for you. Enjoy
SHOP THE OFF-WHITE SWEATER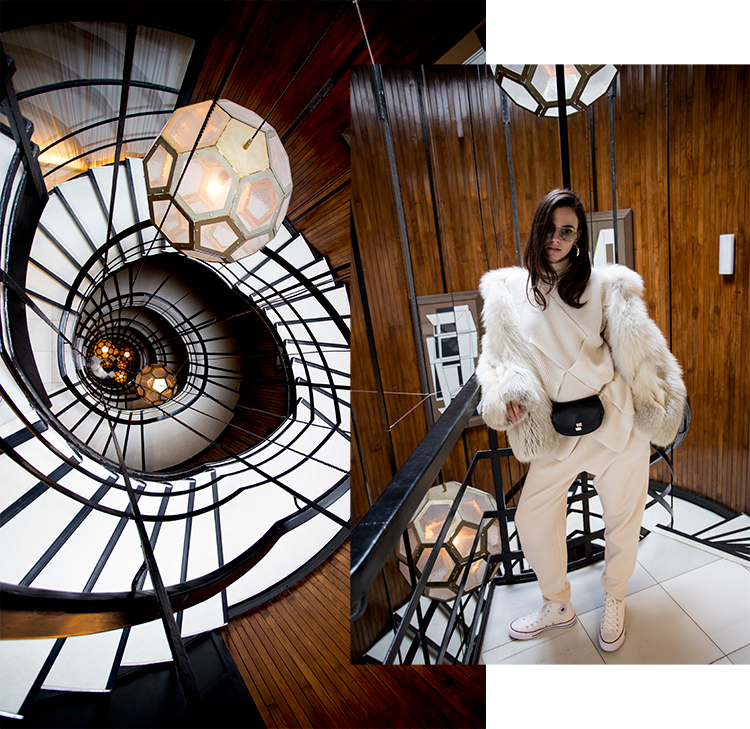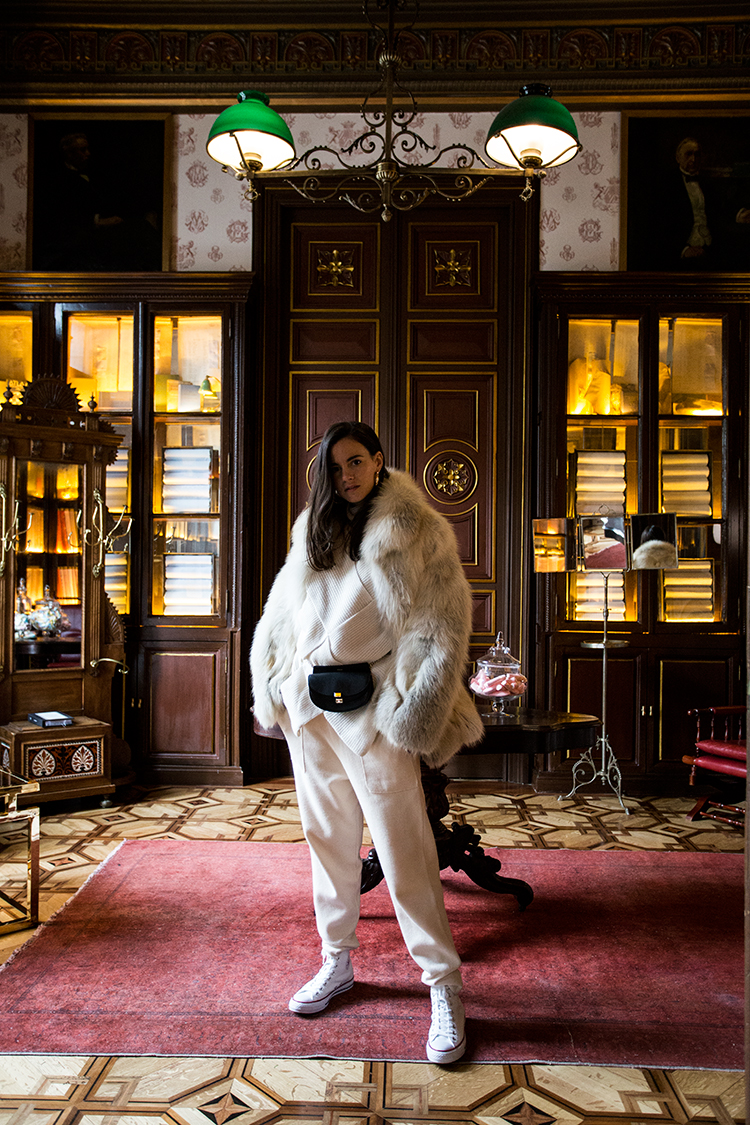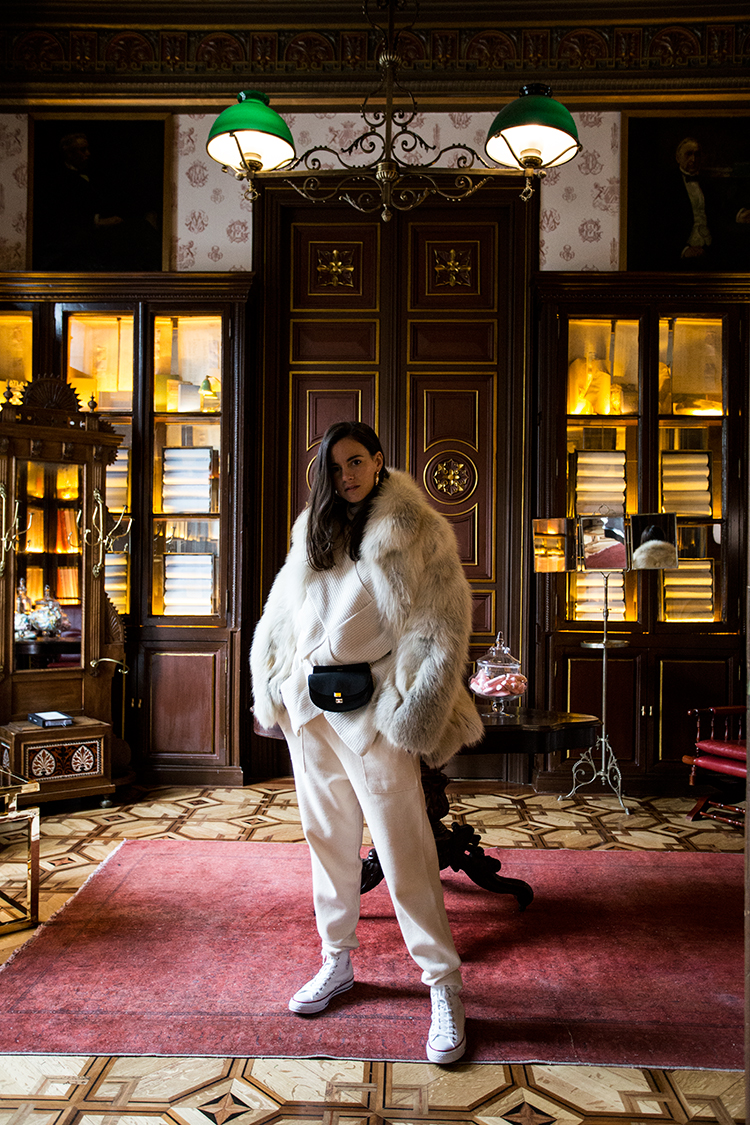 Ph by Iban Kosko
Thanks For Reading!!!