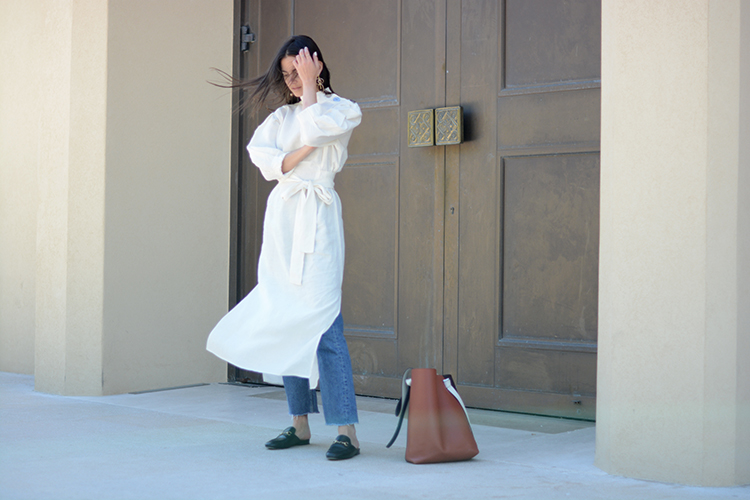 Posted by fashionvibe
On July 27, 2016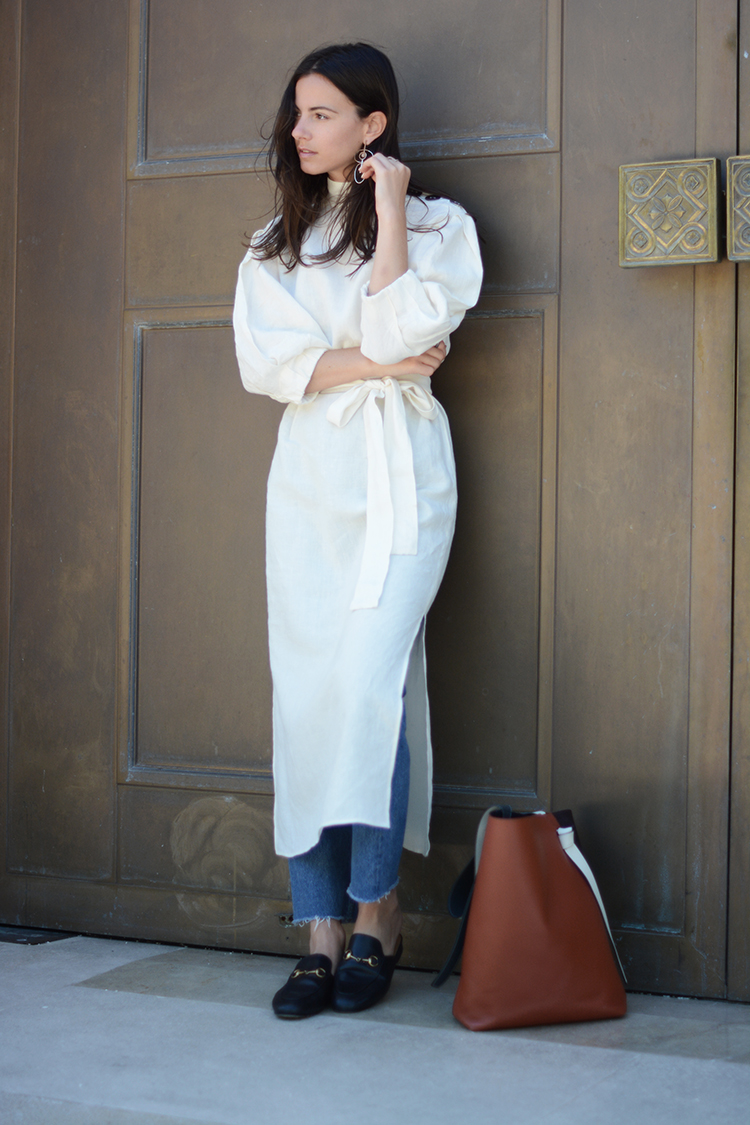 Chic Necessities
Hi guys! I hope you had a great week so far!!! I just got back from Florence and I´m currently in Barcelona waiting for Friday to go back to Athens for a couple of days. On the 9th of August I´m off to Skopelos, a beautiful Greek island, where I´m going to spend four days, before going to my favourite island…Mykonos.
I also have some really exciting and big news to tell you…I decided to quit my job (after 5 whole years) and do my blog full time!!! I am super happy about it and it´s the best decision I´ve ever made. It´s a huge change and a new start but I´m sure I´m not going to regret it 🙂
Back to my look; Today I´m wearing a chic off-white linen dress that I combined with a pair of blue jeans underneath and my Gucci sleepers in black. What do you think?
Dress by Zara (Similar)// Jeans by Levi´s (Similar) // Bag by Celine (Similar) // Sleepers by Gucci 
SHOP THE POST
And because I know you love the Gucci loafers, I found my favourite picks for you 🙂
Thanks for reading!