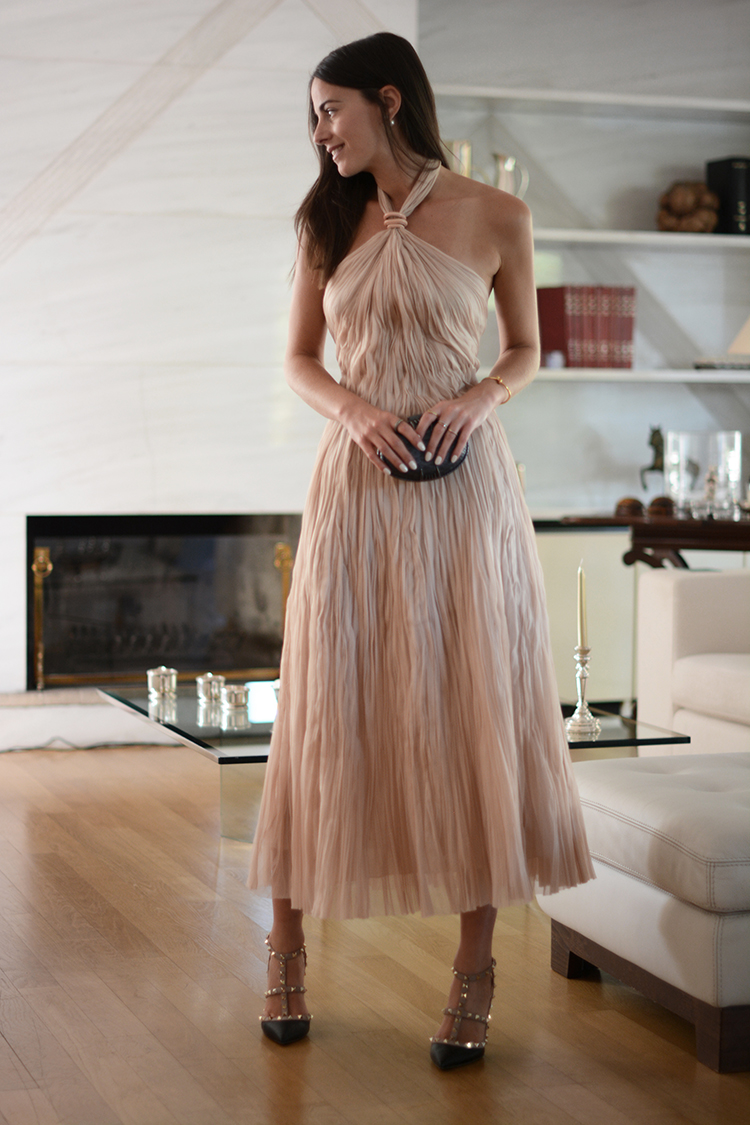 Posted by fashionvibe
On July 12, 2016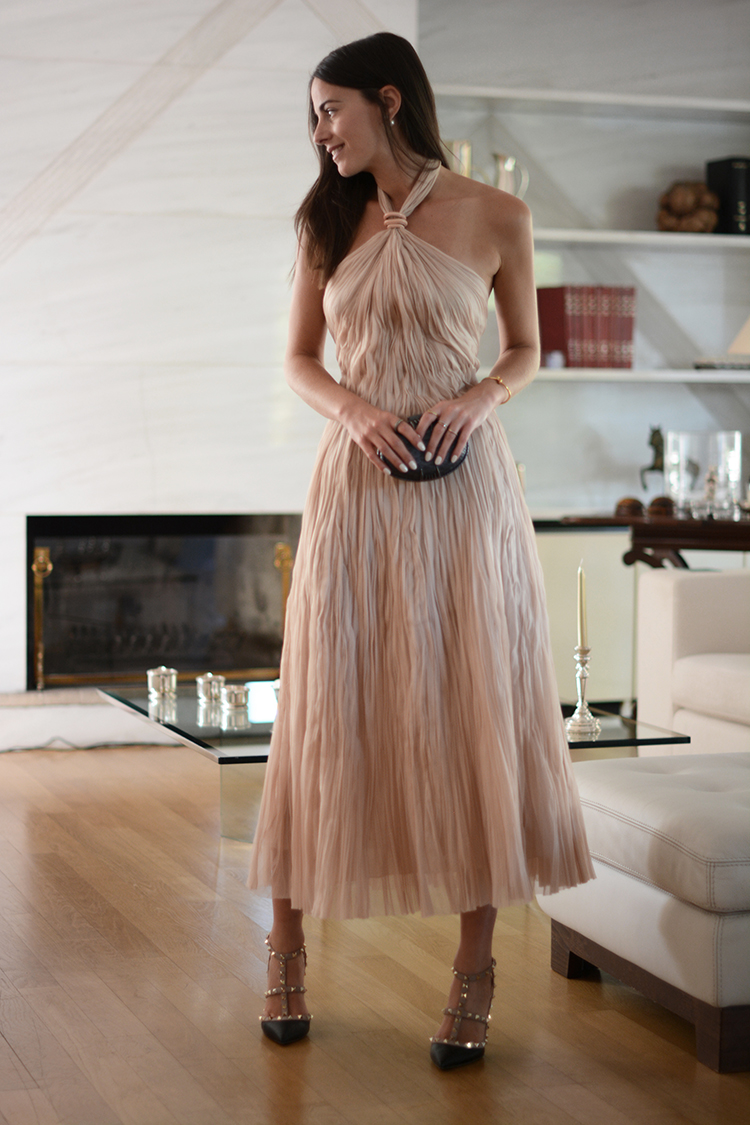 In Ermanno Scervino
Hello everyone! I hope you all started the week with a lot of energy and positive mood like I did. I am currently in Athens, spending time with my family and my boyfriend, but next week I have to be in Barcelona and Milan for meetings and work. I can´t wait until next month´s holidays. I´m going to be in Mykonos again but this time just to relax and enjoy the lifestyle of the island.
Today my post is all about how to dress up for a wedding. I have to admit that I never go to weddings because I simply don´t like them, but sometimes it´s inevitable (sorry to say that). One of the reasons why I don´t like them it´s because I can´t wear black or white which are my two favourite colours. As you can imagine I had a wedding this summer, so I´ve been looking for a dress like crazy for weeks and I found the perfect one from Ermanno Scervino. The colour is nude/pink and the fitting is rediculously good. I´m not a princess but it makes me feel like one. Chosing the shoes and accessories was super easy as my classic Valentino Rockstud look great with these kind of dresses and not only. The clutch is from Maison du Posh and I had it already in my wardrobe for a long time. I like how the colours match together and the colour contrast makes the outfit more unique and less boring. My earrings are by Folli Follie.
My tip for hair and make-up is to keep it as much natural as you can. I never over do it when I have a special event because as they say "less is more".
For any questions don´t hesitate to contact me.
Dress by Ermanno Scervino (Similar) // Shoes by Maison Valentino // Clutch by Maison Du Posh (Similar)
SHOP THE POST
Thanks for reading!