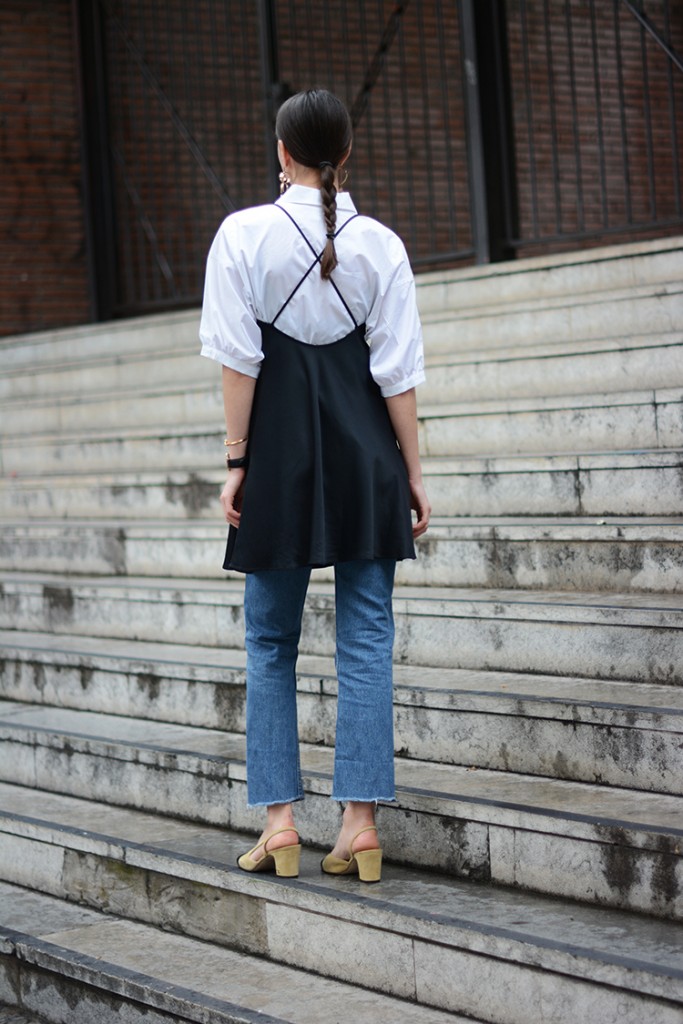 Posted by fashionvibe
On June 2, 2016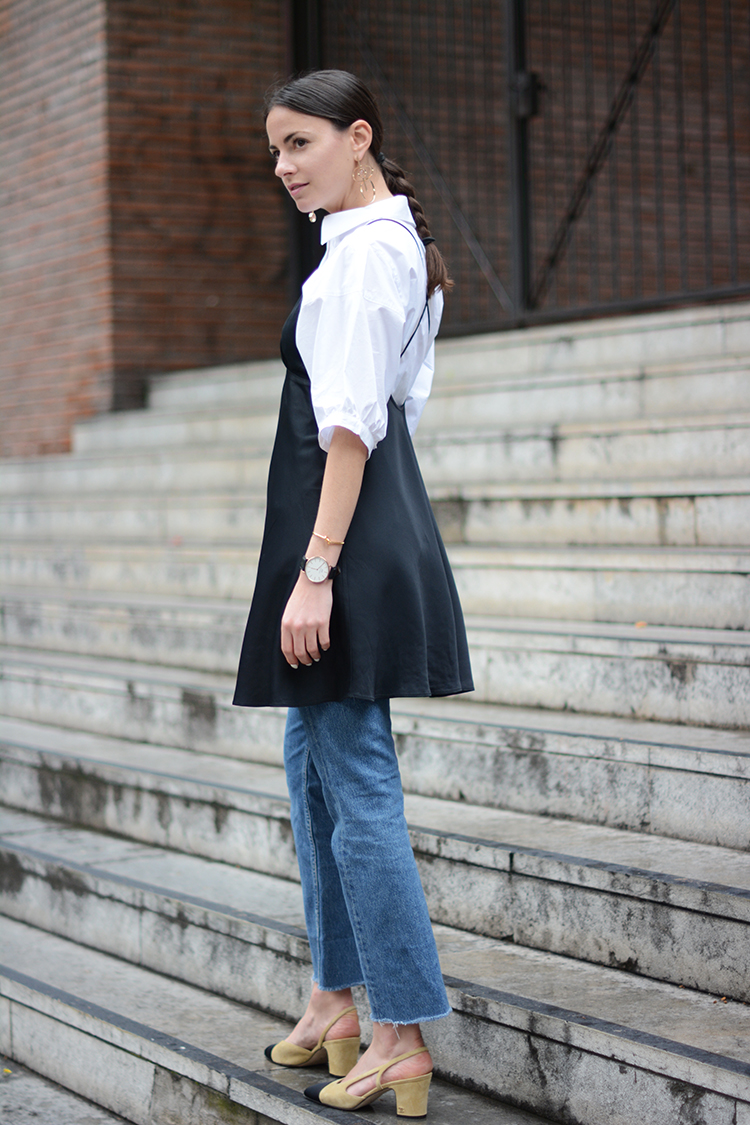 The other day I was making a trend report, looking for the biggest trends of the 90's. The satin dress was one of them and it's definitely back. Usually combined with a tee underneath to make it less sexy or adapt it for the everyday looks. Mine it barely looks like a dress, as I'm wearing it with jeans and a white shirt underneath. I like it this way though. I was looking a long sating dress for ages and I finally found one at Mango. For being a Mango dress was expensive (from the premium collection), but since it was all 100% silk I bought it. The fitting was so bad that I didn't manage to wear it not even once. I returned it straight way and I'm still looking for the perfect one. Even if sometimes I wear fast fashion, I realize that I should appreciate luxury brands more and buy less low cost. You get what you pay.
El otro día estuve haciendo un Trend Report, sobre las tendencias más importantes de los 90´s. Fue curioso por que me di cuenta de que casi todo lo que estamos viendo al día de hoy en revistas y blogs, viene de aquella década. Normalmente se ven combinados con una camiseta blanca (o camisa) debajo, y de esta manera es más llevable durantre el día, dejando de ser tan sexy. 
Estuve buscando un vestido satén largo en color crudo, y encontré uno en Mango que parecía muy bonito. Siendo Mango, el precio me pareció bastante alto, pero como la prenda estaba hecha de 100% seda me la compré. Cuando llegué a casa y me lo probé bien me di cuenta que el patrón era horrible. No habia manera…Ademas el largo era para una mujer de dos metros y no es mi caso. Intenté arreglarlo en la modista me me dijo que estaba cosido mal y no se arreglaba. Bueno,en fin…lo devolví enseguida.
Sabéis perfectamente que soy de las bloggers que empezaron a vestirse con estas marcas y todavía me visto de marcas low cost, pero cada día me doy cuenta que no vale siempre la pena. Al final gasto mi dinero en algo que me dura una semana porque la calidad es tan mala que mas no me lo puedo poner.
Dress by Zara (Similar) and (Similar) // Jeans by Levi´s (Similar) // Shoes by Chanel (Similar) // Shirt by H&M (Similar) // Bag by Sophie Hulme
SHOP THE POST