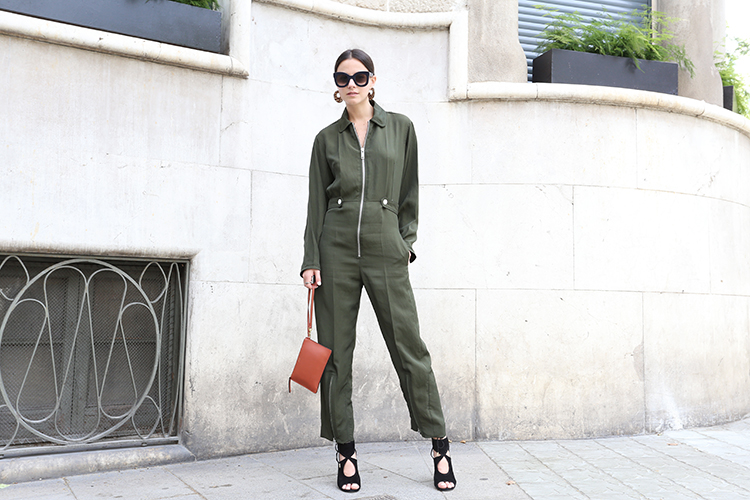 Posted by fashionvibe
On September 2, 2016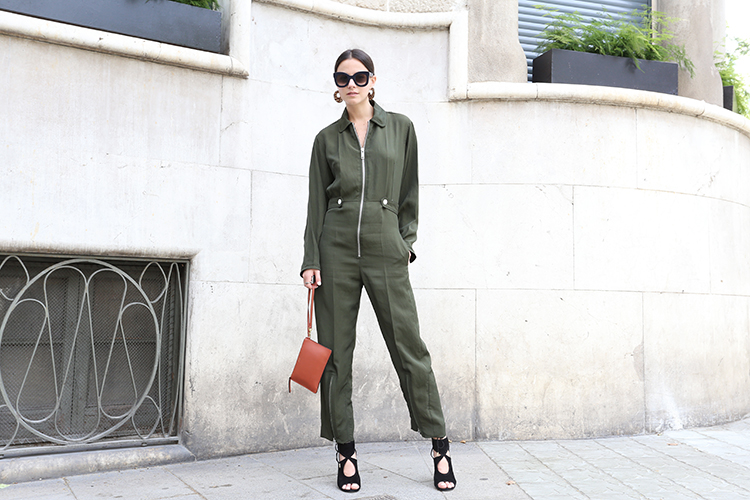 The Celine Jumpsuit!
Hi guys! I know I´ve been gone for a while, but I decided to enjoy holidays and relax for August. I bet you did the same 🙂 I spent my holidays in Greece and it has been a blast, since I love the vibe there during summer. Mykonos was great and I would go back in September if I could, but guess what? Fashion Month is about to start and I will be travelling a lot so, no more holidays for a while. On Tuesday I´m off to Boston and from there I go straight to NYC, London, Milan and Paris. This time I attend all Fashion Weeks and I´m really excited about it.
Let´s go back to my look! I´m thrilled to present you a piece from the new Celine collection, the khaki jumpsuit (available on Santa Eulalia). I combined it with my favourite Aquazzura sandals and a Celine clutch in dark orange. I paired the jumpsuit with high heels just to give it a more glamorous taste, but you can always try it with your comfy sneakers and I´m sure you will look great.
Jumpsuit by Celine (Similar) // Heels by Aquazzura // Clutch by Celine (Similar) // Earrings by Zara // Sunglasses by Celine
SHOP THE POST
And because I know how much you love jumpsuits I made a "Top List" for you!
Thanks For Reading!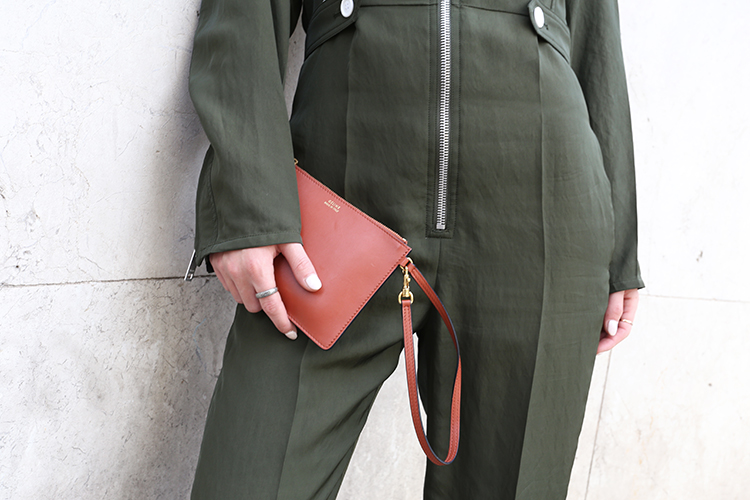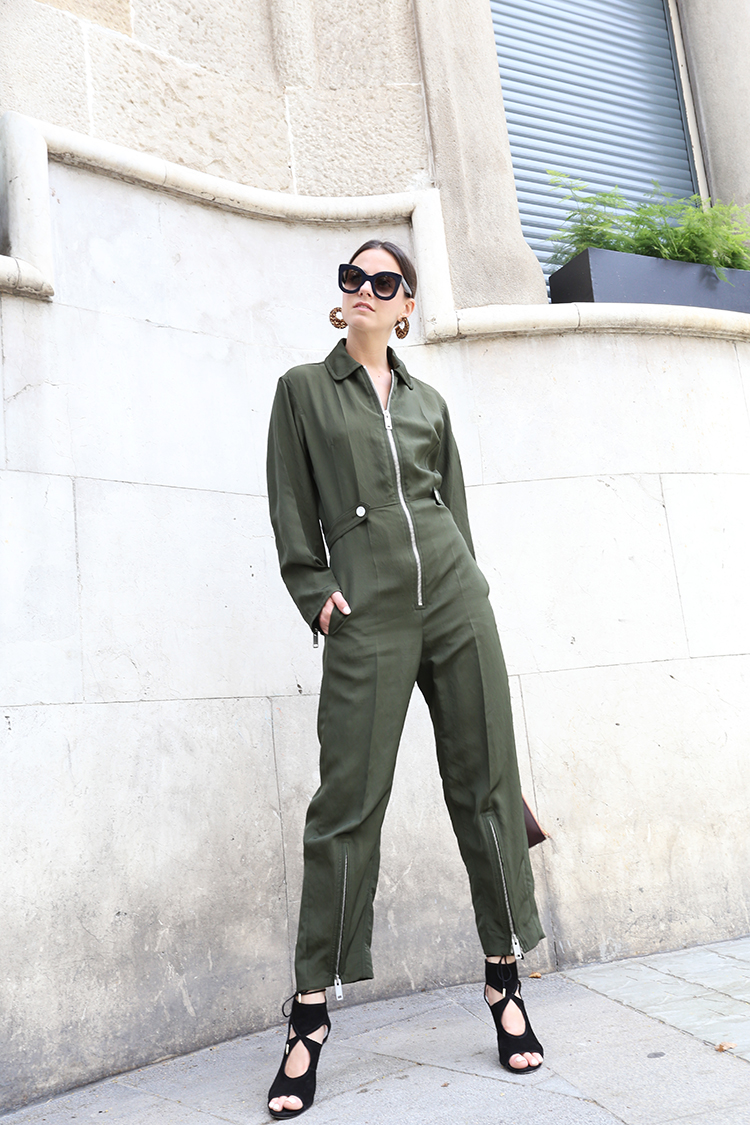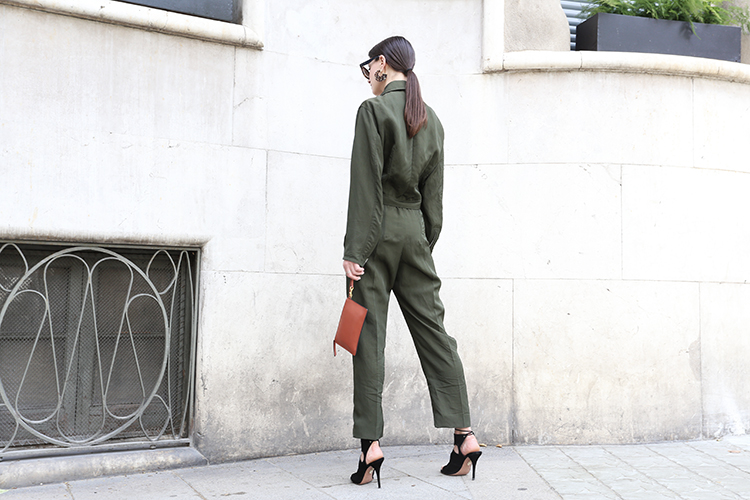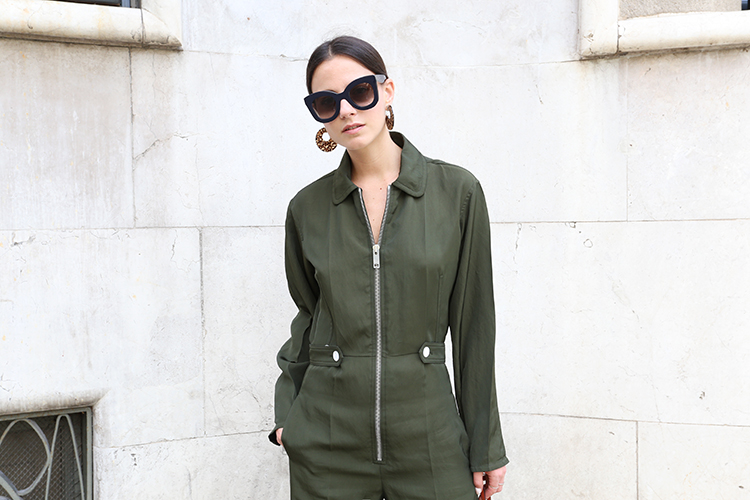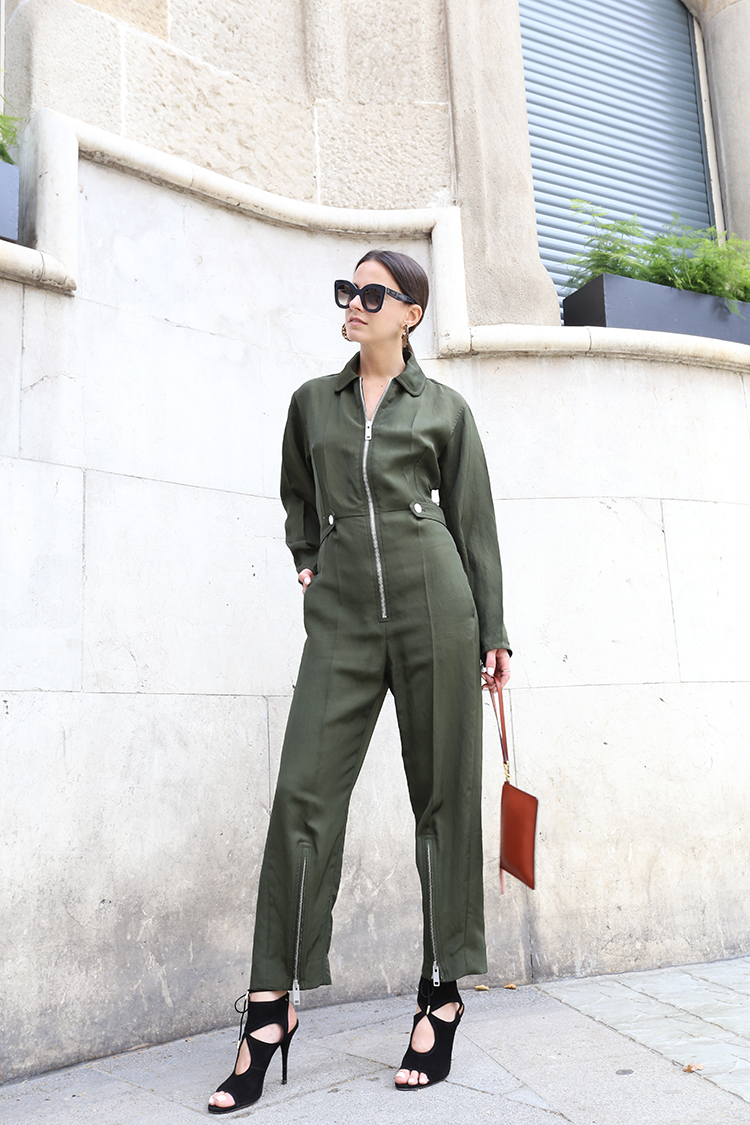 Ph: Iban Kosko