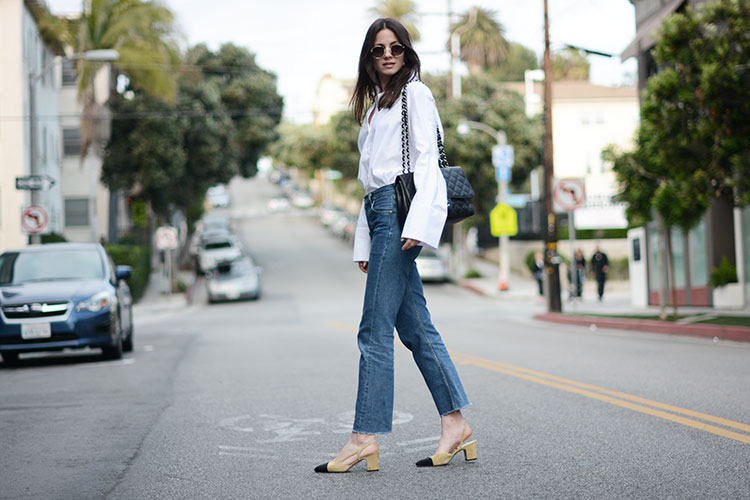 Posted by fashionvibe
On April 11, 2016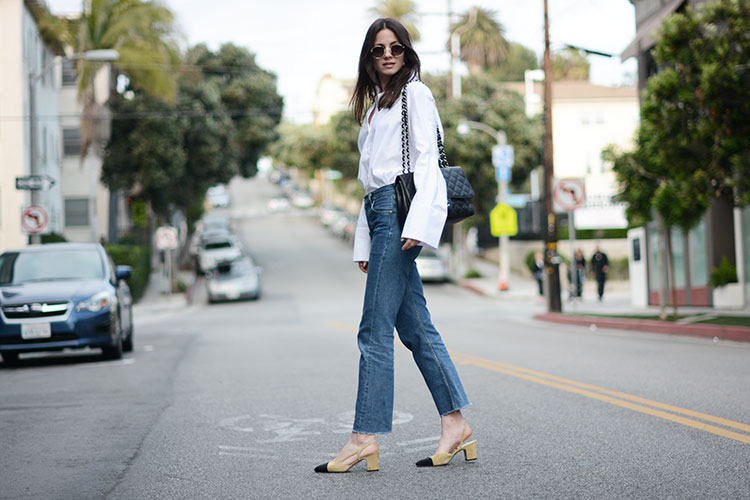 Jeans by Levi´s (Similar) // Shoes by Chanel (Similar) // Shirt by H&M (Similar) // Bag by Chanel // Sunglasses by Spektre
I´m currently in Los Angels and I´m really happy to be back and spend some quality time here, before leaving for Palm Springs. Coachella is on soon and I can´t wait to join my favourite festival!
The vibe is so cool here and I´m trying to enjoy every moment 🙂
Back to my look! I have been looking for a wide sleeve poplin shirt for ages and guess what? I found an amazing one at H&M (trend collection). I´m obsessed with it. Styled up with jeans, my new Chanel slingbaks and Chanel bag. How do you likr my very LA look?