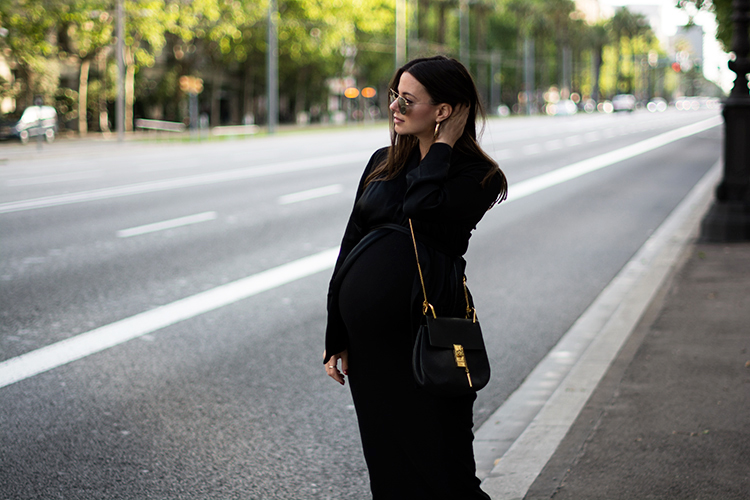 Posted by fashionvibe
On May 8, 2017
How To Look Chic During Pregnancy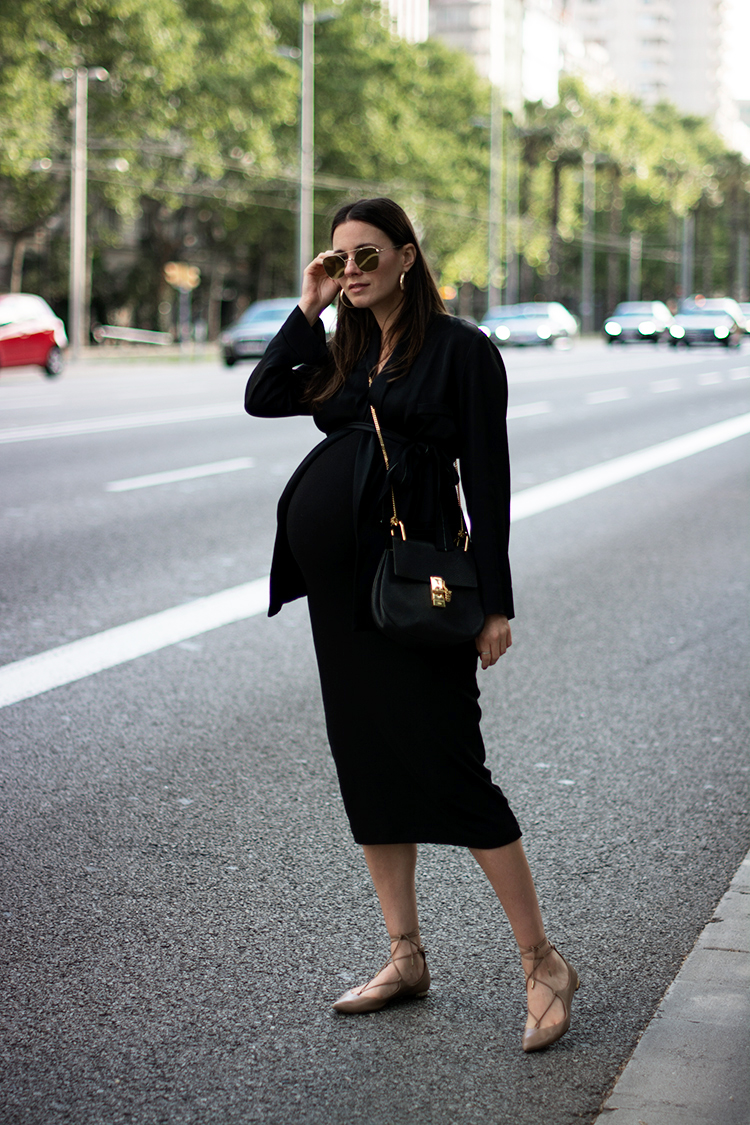 I might be ready to pop but I don´t give up on dressing up, even if I don´t really fit on anything anymore! I don´t think my size is normal (I´m huge), even if my doctor says so, and it makes my "everyday" really difficult. I don´t really sleep well at night anymore, but I try to walk one hour per day, which is the best way to work out a bit. I am 34 weeks pregnant now, which means I have 6 weeks left and my baby boy has not turned head down yet. I am really worried because there isn´t much space left for him to turn easily and in case he doesn´t I have to do c-section, which was not an option for me. The doctor has recommended different exercises and additionally I do yoga, which helps to create more space for the baby. If you have any ideas or tips for me, please feel free to leave a comment.
Back to my look today. Black is always a good idea while pregnancy, because it makes you look thinner. I chose to wear a tight rib dress combined with a satin kimono, my black Chloe Drew and Aquazzura flats in beige. It´s a way to look chic and comfy at the same time during pregnancy. I have bought the same type of dresses in loads of colours and I mix them with the outerwear I already have in my wardrobe.
Dress by ASOS // Blazer by ZARA (Similar) // Shoes by AQUAZZURA // Bag by CHLOE // Sunglasses by SPEKTRE
SHOP THE POST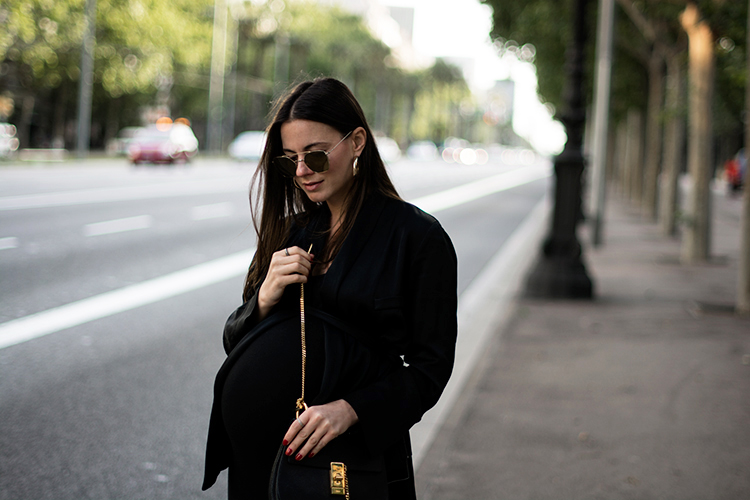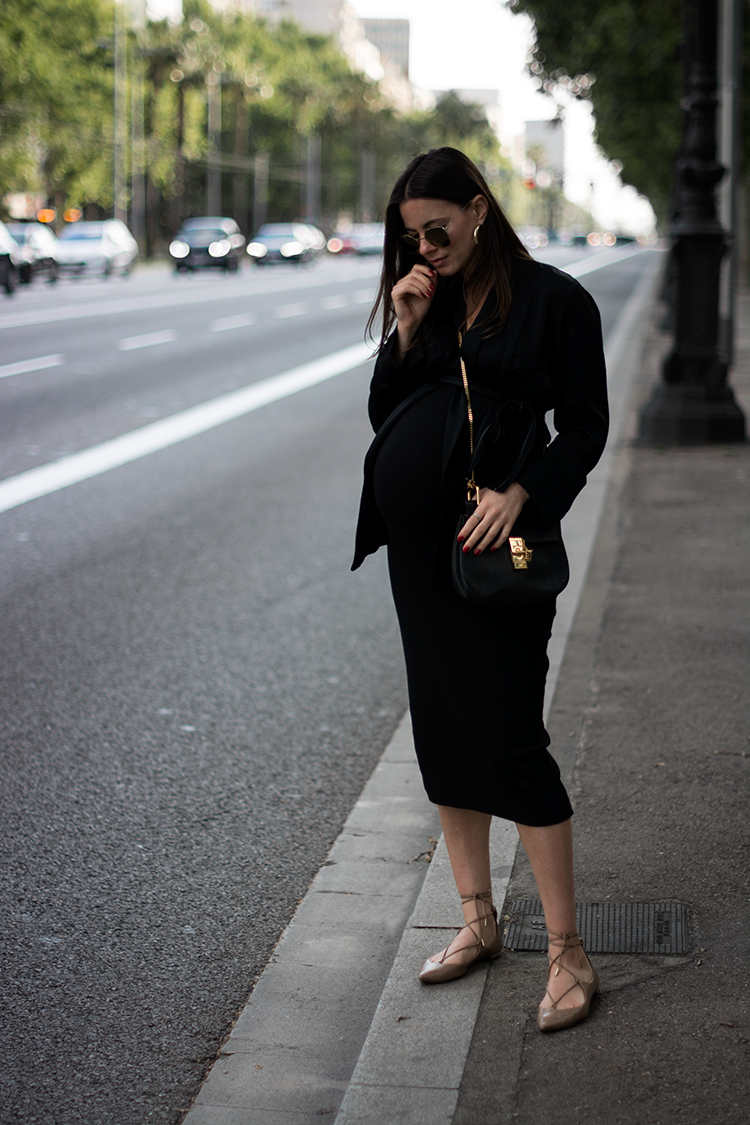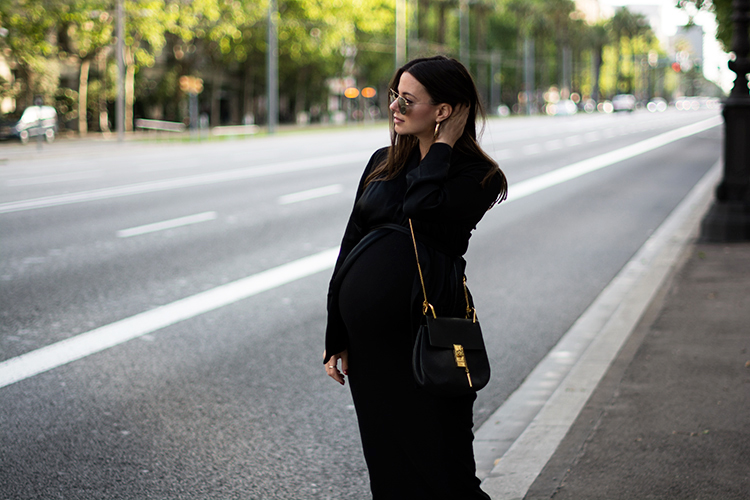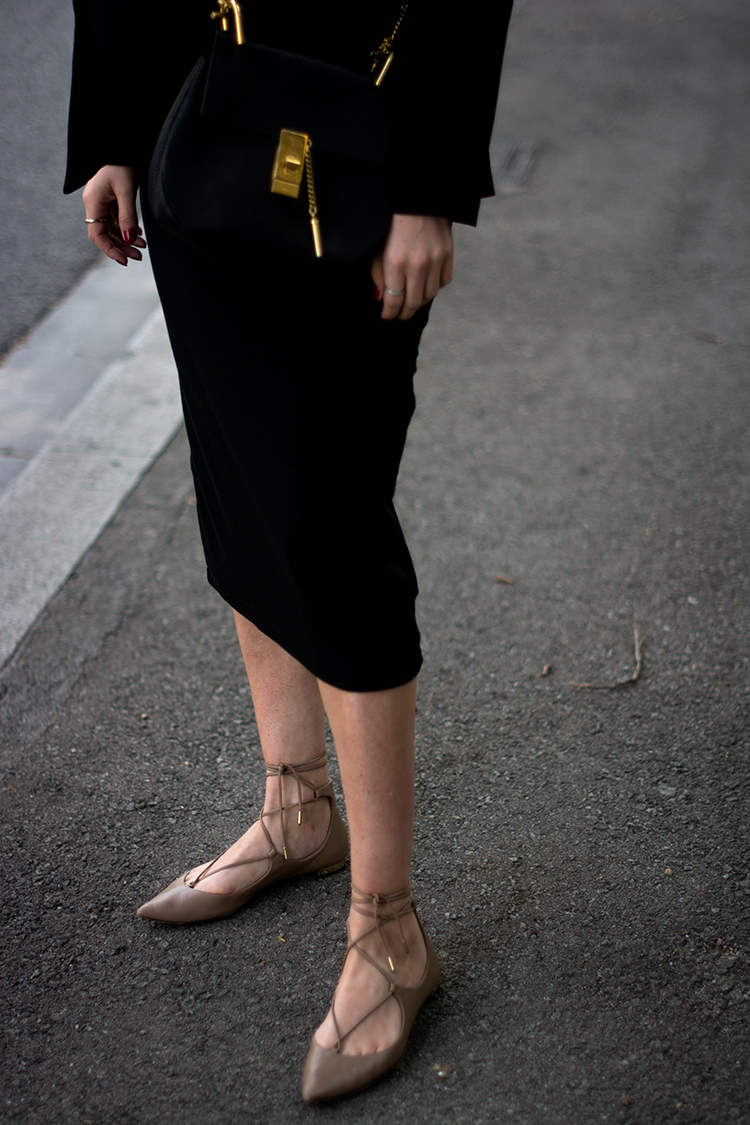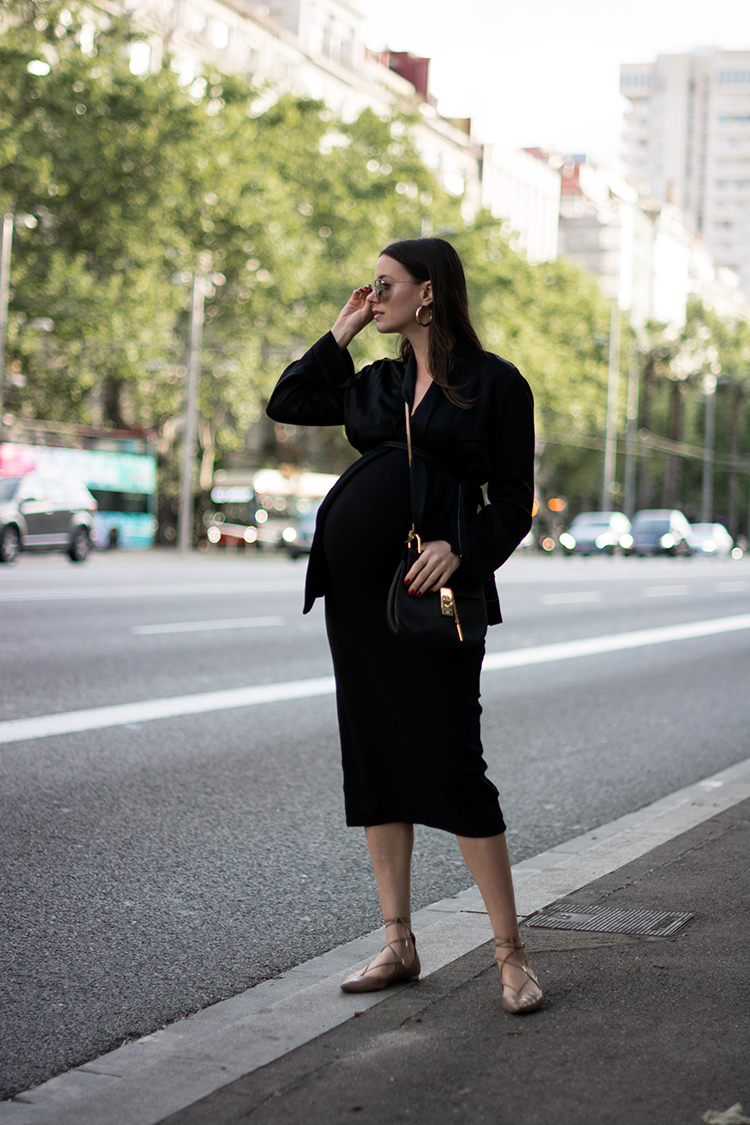 Thanks For Reading!!!