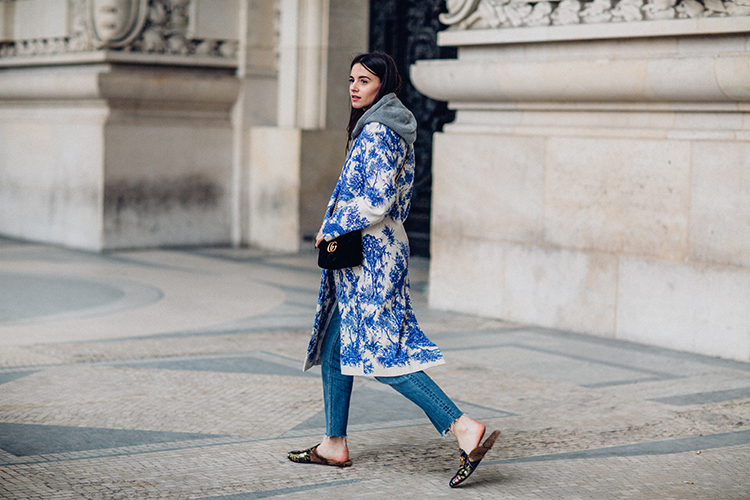 Posted by fashionvibe
On March 14, 2017
Victoria Beckham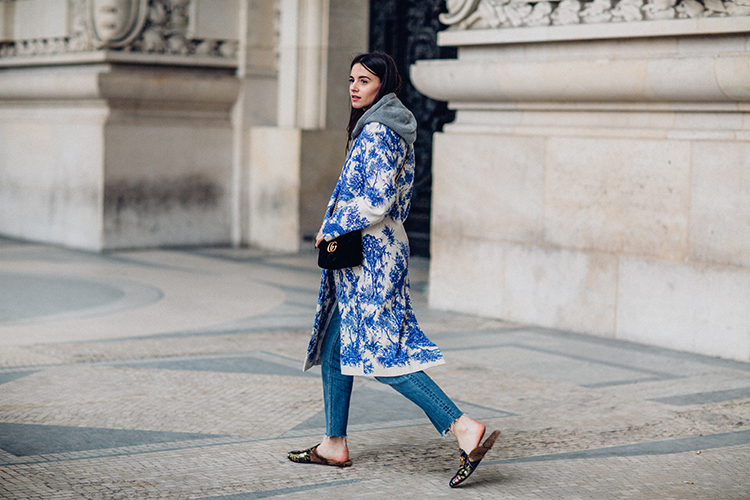 What can I say about my pregnancy? I feel blessed I can travel and do sports or even go out (if I´m not too tired). I know I haven´t told you much about this amazing period of my life, so maybe it´s time to start to. I´m sharing with you fashion, but since I´m going to be a mum, it´s awesome to be able to share with you my motherhood adventures as well from now on. What do you say?
I have to admit that finding the perfect outfit during pregnancy is almost impossible, but I have decided I don´t want to buy any pregnancy clothes, so I get everything 2 sizes bigger. I obviously have gained weight and everything is kind of unconfortable, but I manage to wear oversized pieces and of course as much comfy as possible.
Today I´m sharing with you one of the Paris Fashion Week looks. I´m wearing a super simple outfit underneath, just a pair of jeans and a grey hoodie, combined with this spectacular coat from Victoria Beckham and my furry Gucci printed sleepers. I chose to hold my velvet Gucci monogram bag, which I adore 🙂
What do you think?
Coat by Victoria Beckham // Bag by Gucci // Jeans by H&M (Similar) // Slippers by Gucci // Hoodie by H&M (Similar)
SHOP THE POST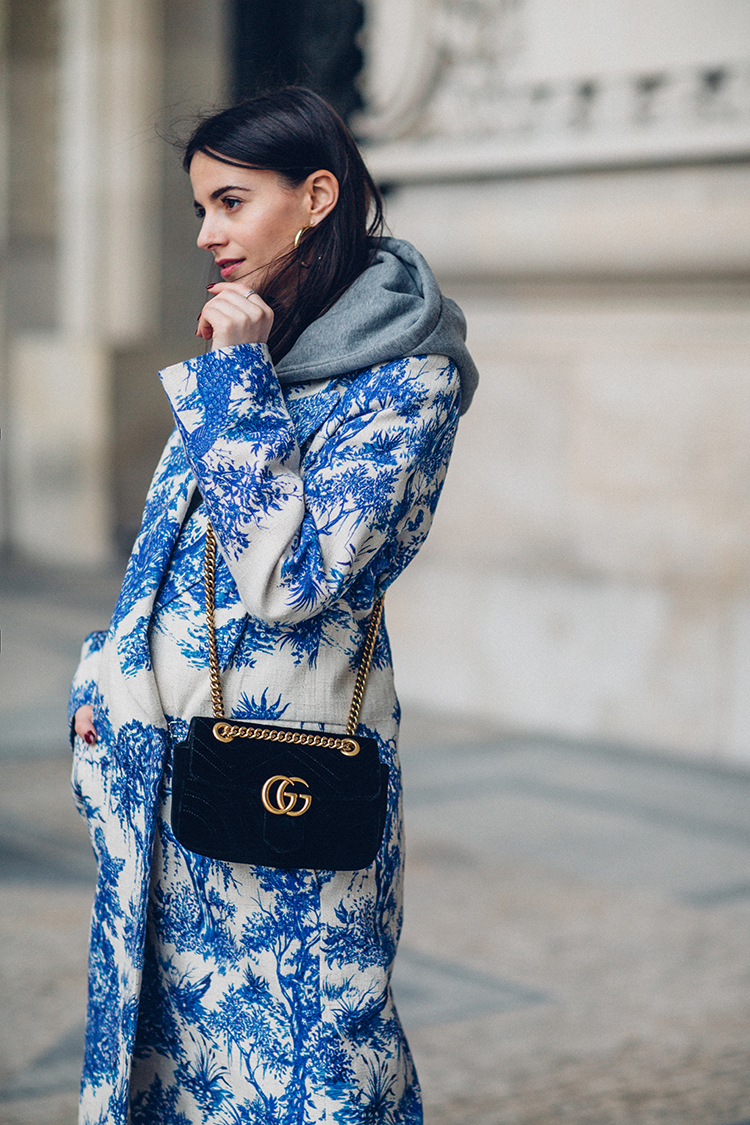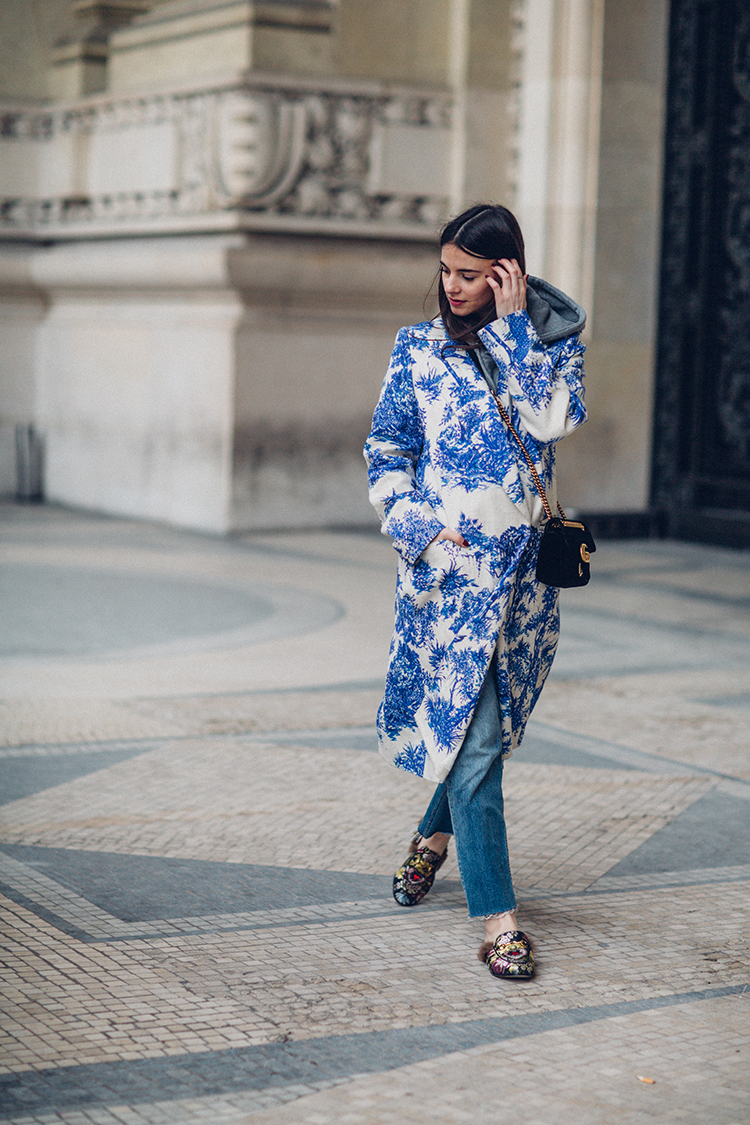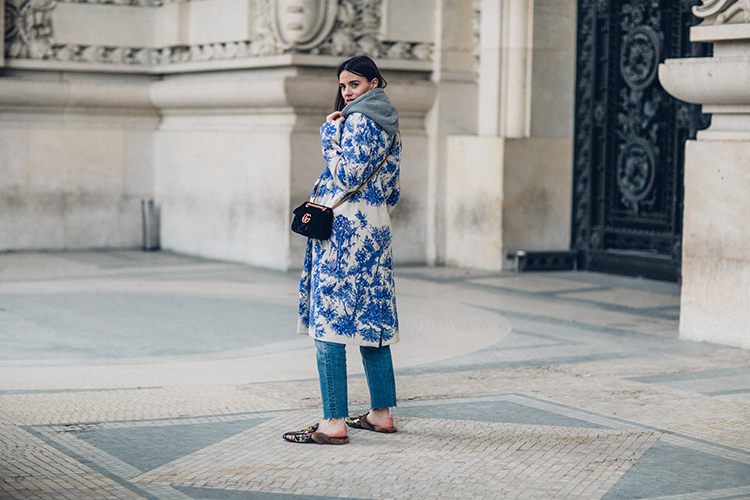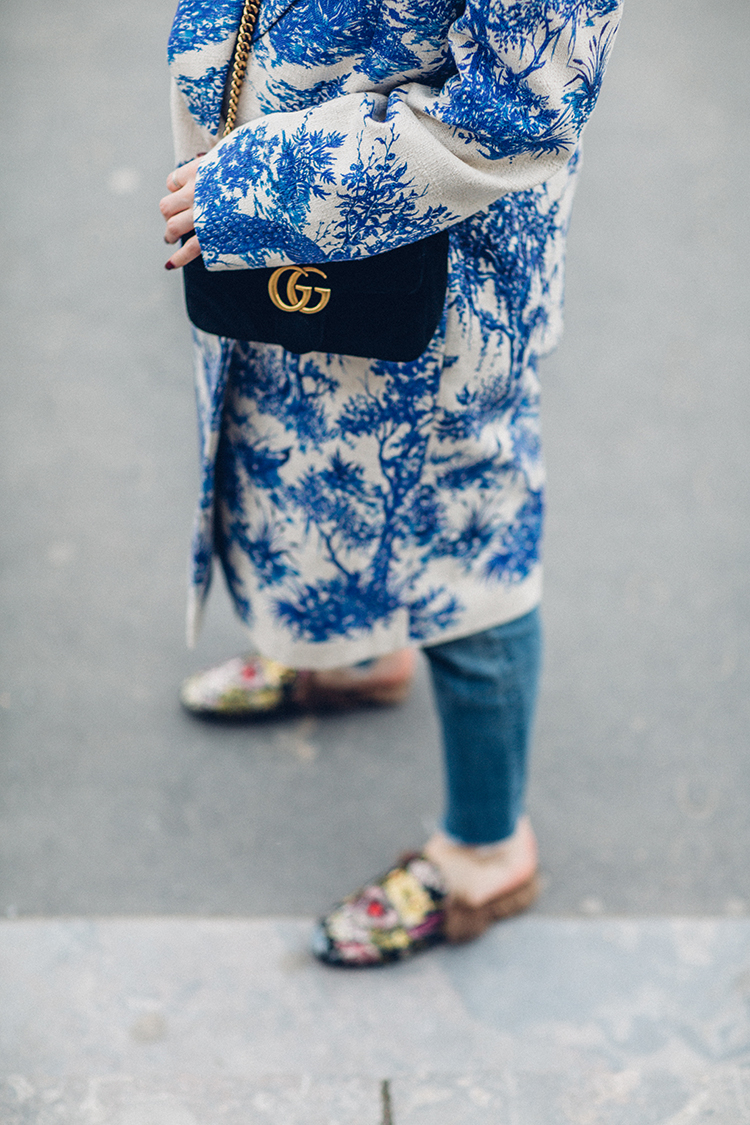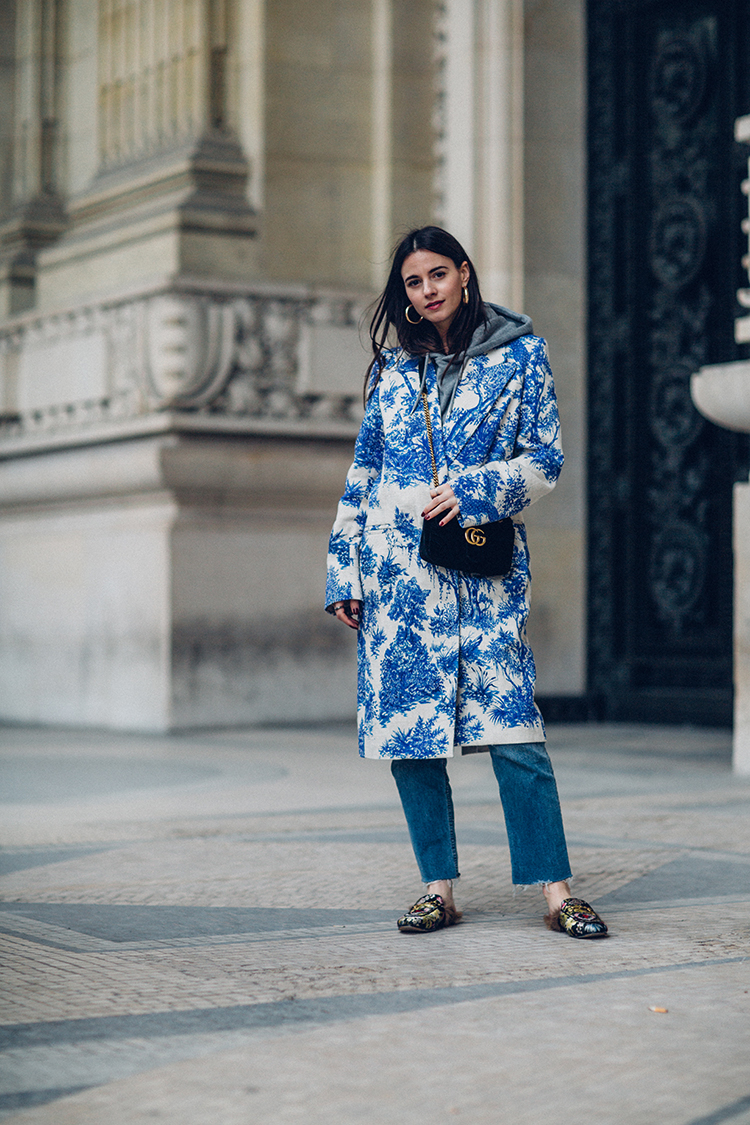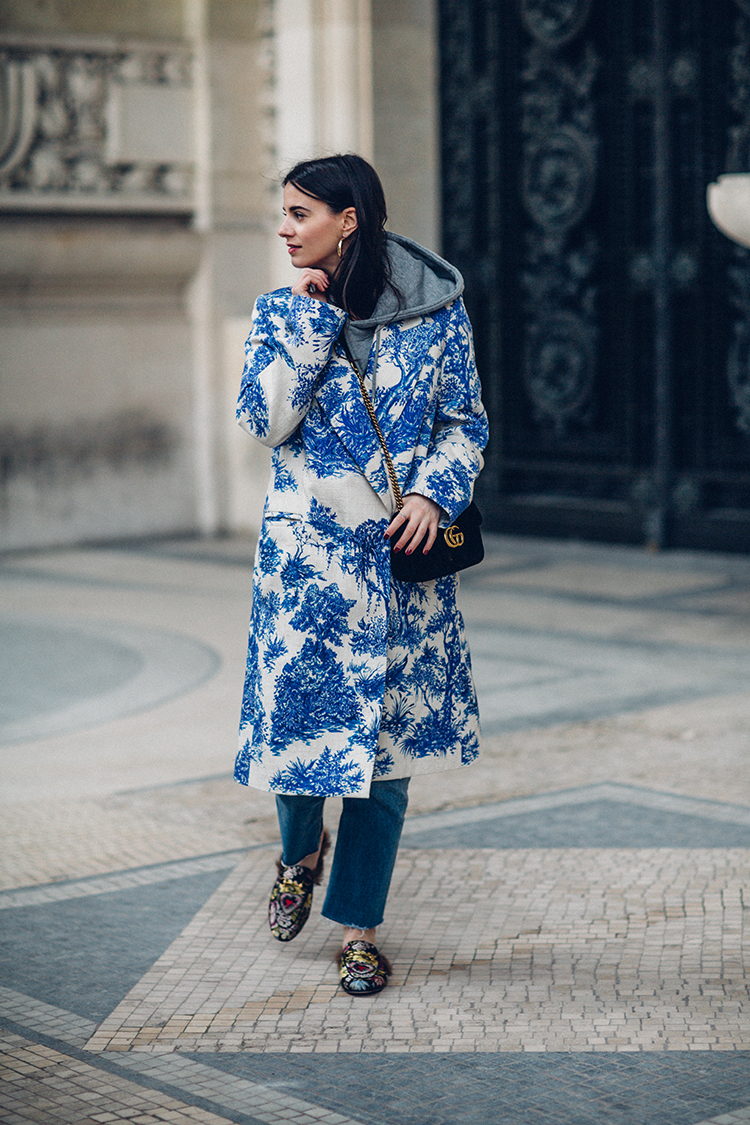 Ph by Moeez Ali
Thank you for reading!!!