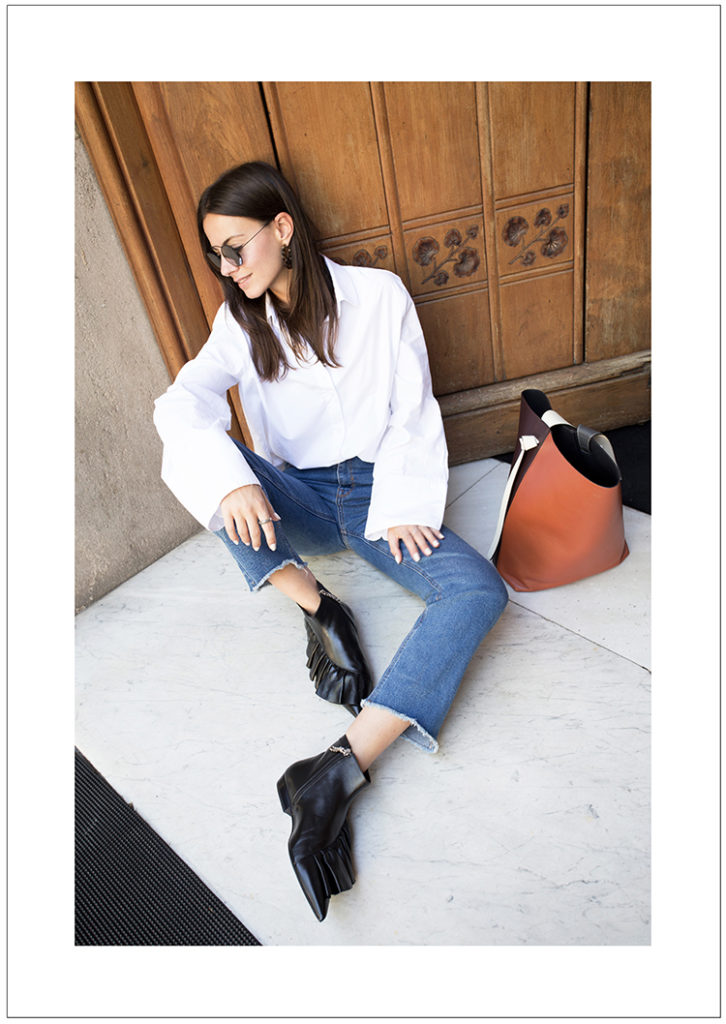 Posted by fashionvibe
On August 30, 2016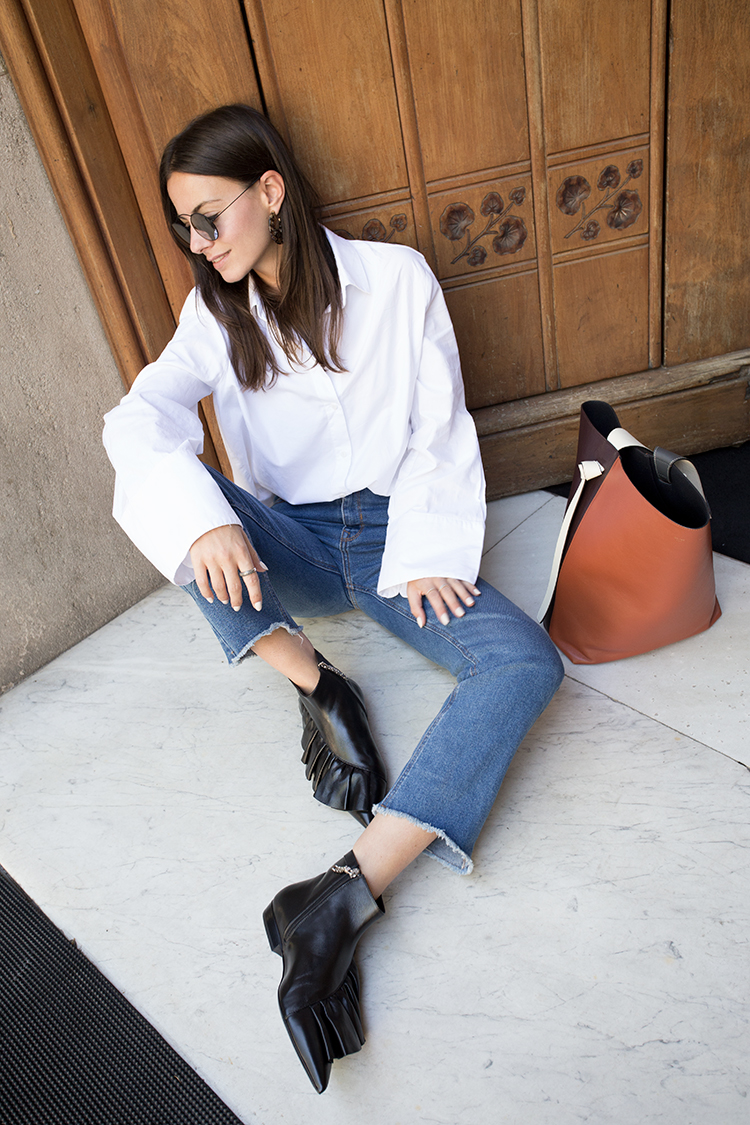 Hello J.W Anderson Boots
Summer is not over, but most of the brands have launched already a part of their winter collections and I am super excited to get my favourite items for autumn. The "Fashion Month" will start soon and I have to think of what my outfits are going to be. I definitely need some simple looks with an edgy taste and I'm pretty sure that the best way to achive that is to pick the right accessories and shoes of course.
Since last year I had my eyes on J.W. Anderson and their cool, fresh and extravagant collections that made a revolution in the fashion world. I couldn't take out of my mind these pointed ruffled flat ankle boots and I finally found them available on Farfetch.
Farfetch is an online shopping world where you can find the most fashionable and exclusive brands from the best luxury boutiques worldwide. It's one of my favourite online shops because I always find real treasures given to their great product selection.
Getting back to my look today, I am super excited to present you this simple outfit I put together with the J.W. Anderson booties. Since the boots are rock n roll I decided to wear them with a pair of simple blue jeans and a cool white shirt with extra large cuffs. During winter I´m sure I will wear them a lot with short skirts and dresses.
I invite you to check out the "New In" items on Farfetch, in order to create your key looks for this season.
Happy shopping!
Thanks For Reading!!!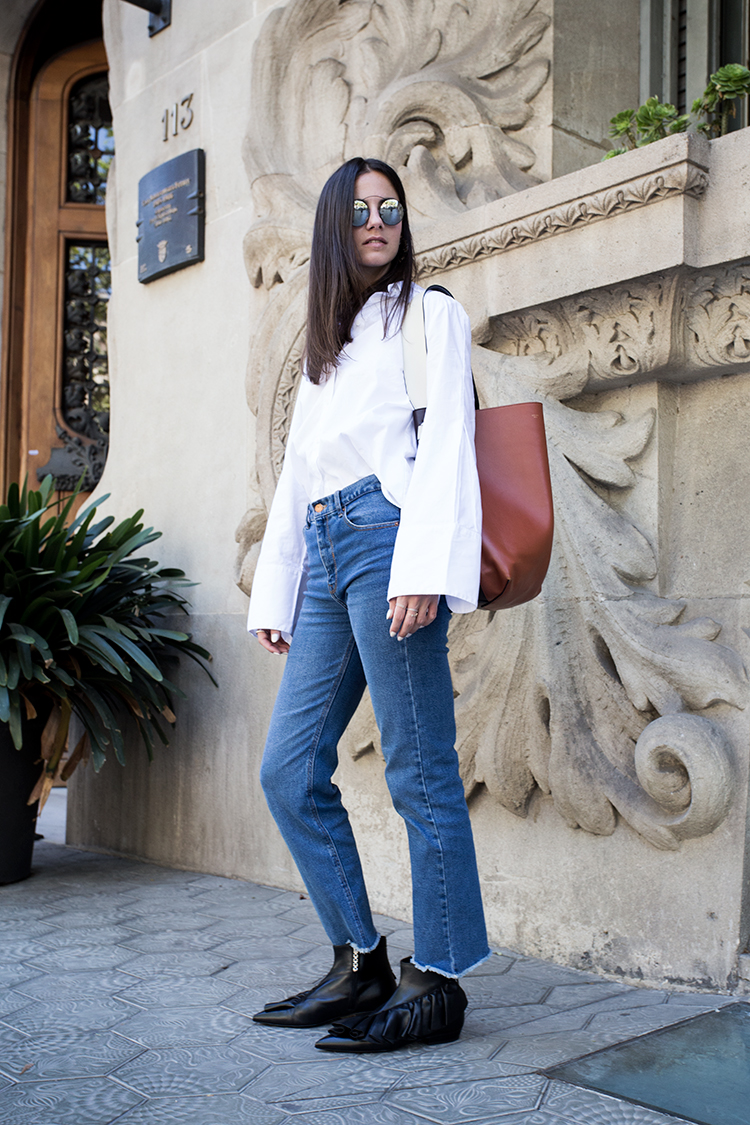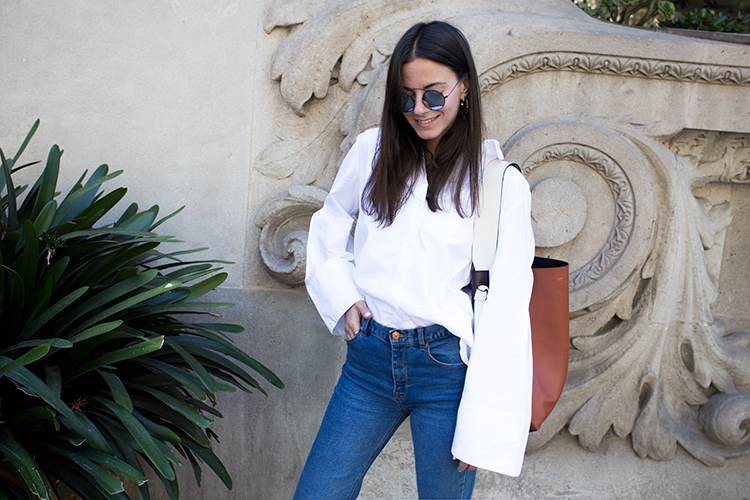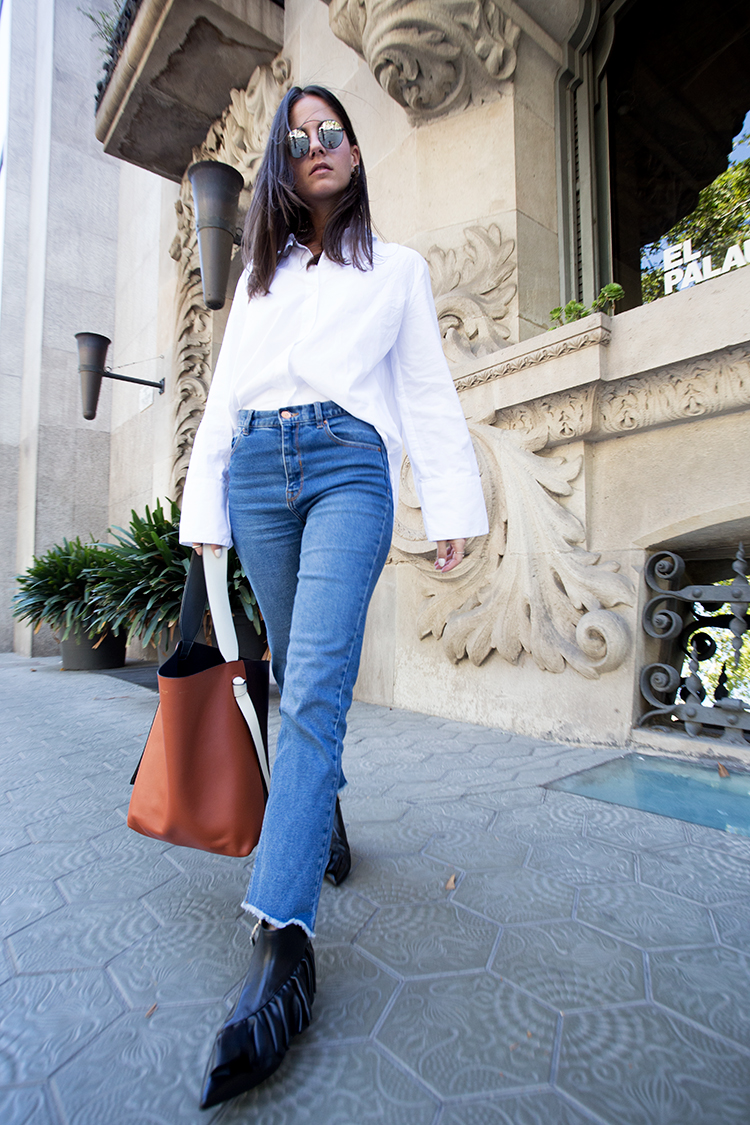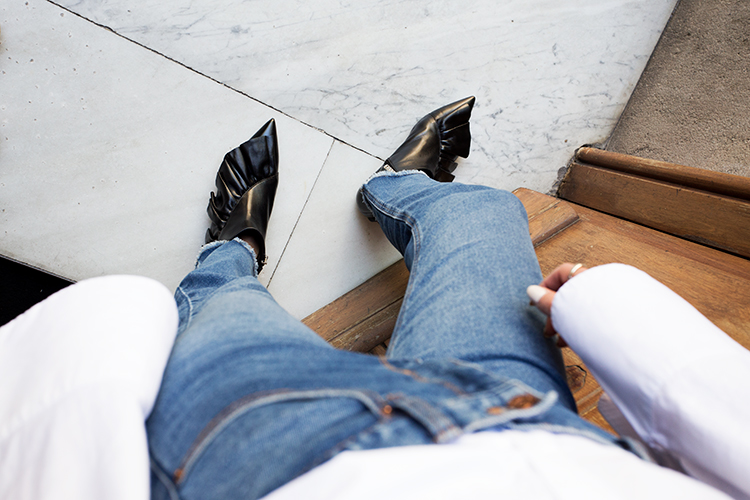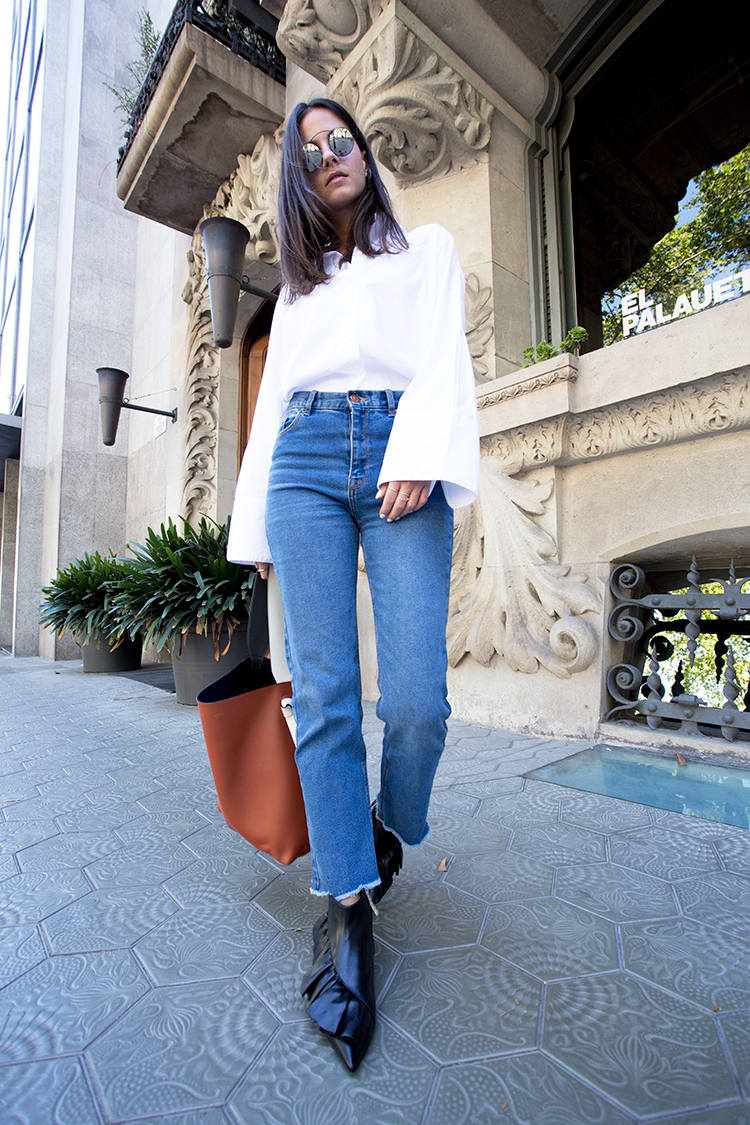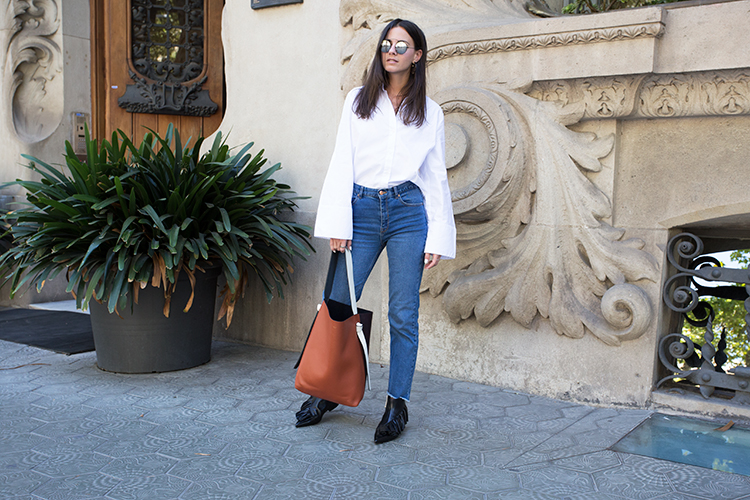 Ph: Iban Kosko