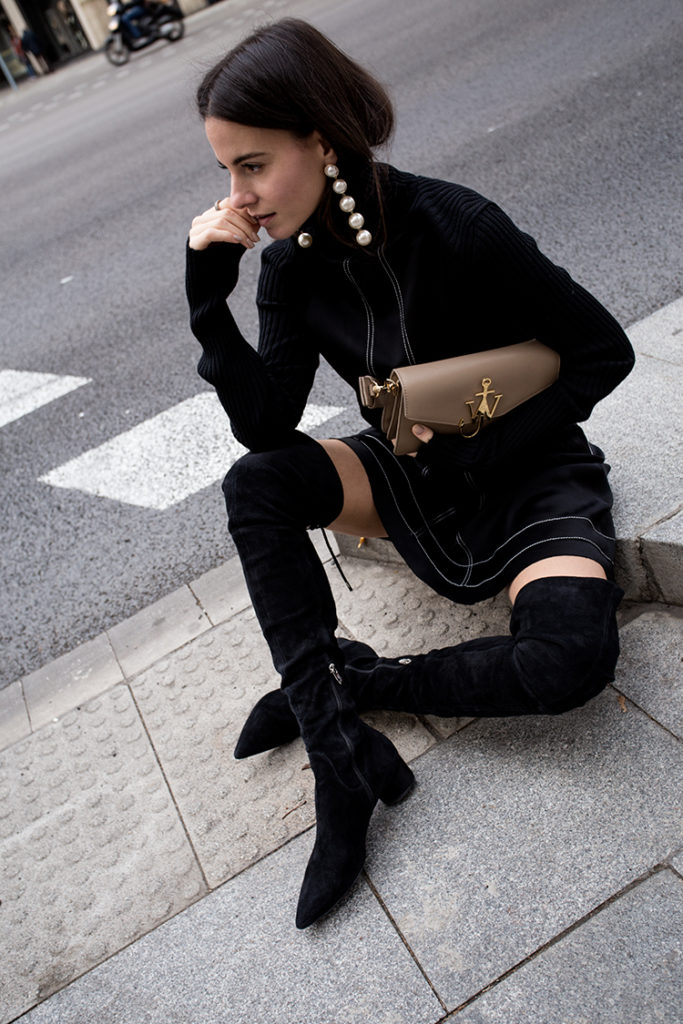 Posted by fashionvibe
On December 21, 2016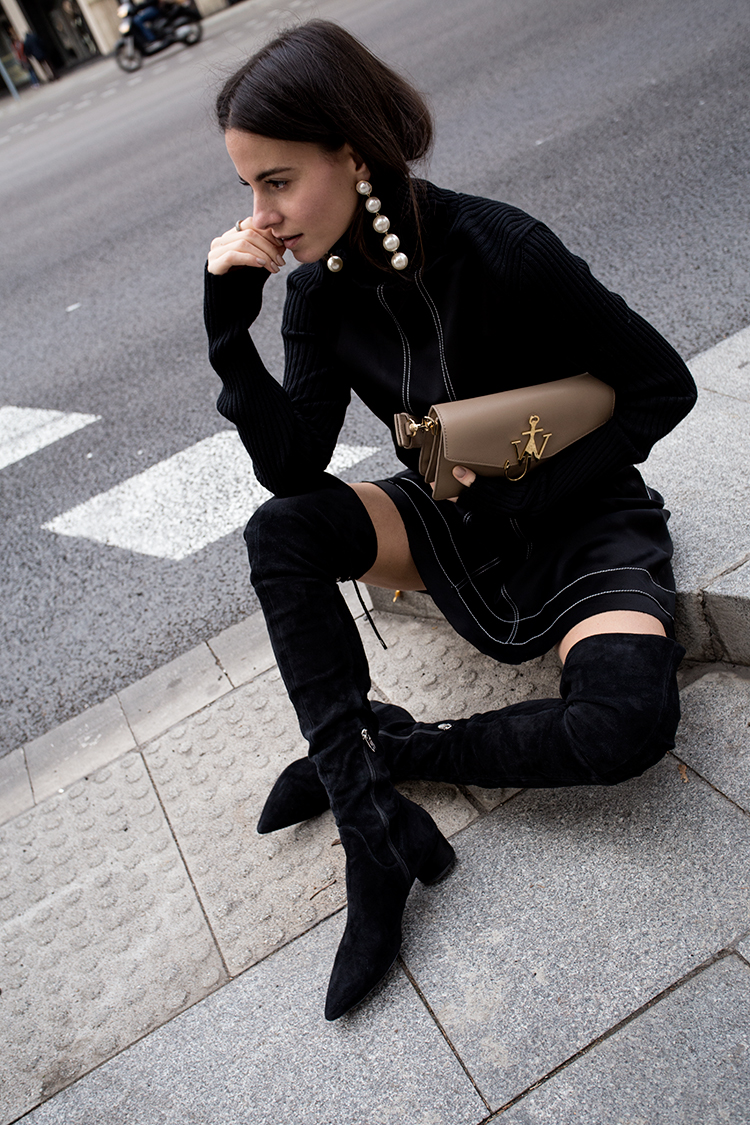 Farfetch Shopping Experience
I´m sure most of you know about Farfetch and probably have experienced their online shopping. However I want to give you a brief tour for the ones who don´t know much about it. Farfetch is one of the biggest shopping platforms which partners with the best luxury stores around the globe. This unique model guarantees you a huge range of pieces and of course variety.
Thinking of the up-coming Holidays, I´m starting to put together looks that make sense and they are not too exadurated. I have the feeling that everybody is trying too much, which is kind of fair enough for these dates, but personally I prefer to stay easy and comfy this year and not go with the flow. This doesn´t mean I don´t want to look fabulous thought!
Back to my outfit…
If I ever spend money on something that´s for accessories, especially bags! I had a big crush on the J.W. Anderson monogram bag since forever and I finally found it on Farfetch in this amazing nude colour. Most of my handnags of cluthes are black but this time I was craving something lighter which would also go with my winter looks. The shape is perfect (not too big, not too small) and I love the fact it´s not at all heavy! I adore the minimal design and how simple it is. So glad it´s finally mine 🙂
I paired my new bag with a simple yet elegant sating dress and over-the-knee boots in suede…How do you like it?
Bag by J.W. Anderson // Dress by Zara // Boots by Sigerson Morisson // Earrings by Zara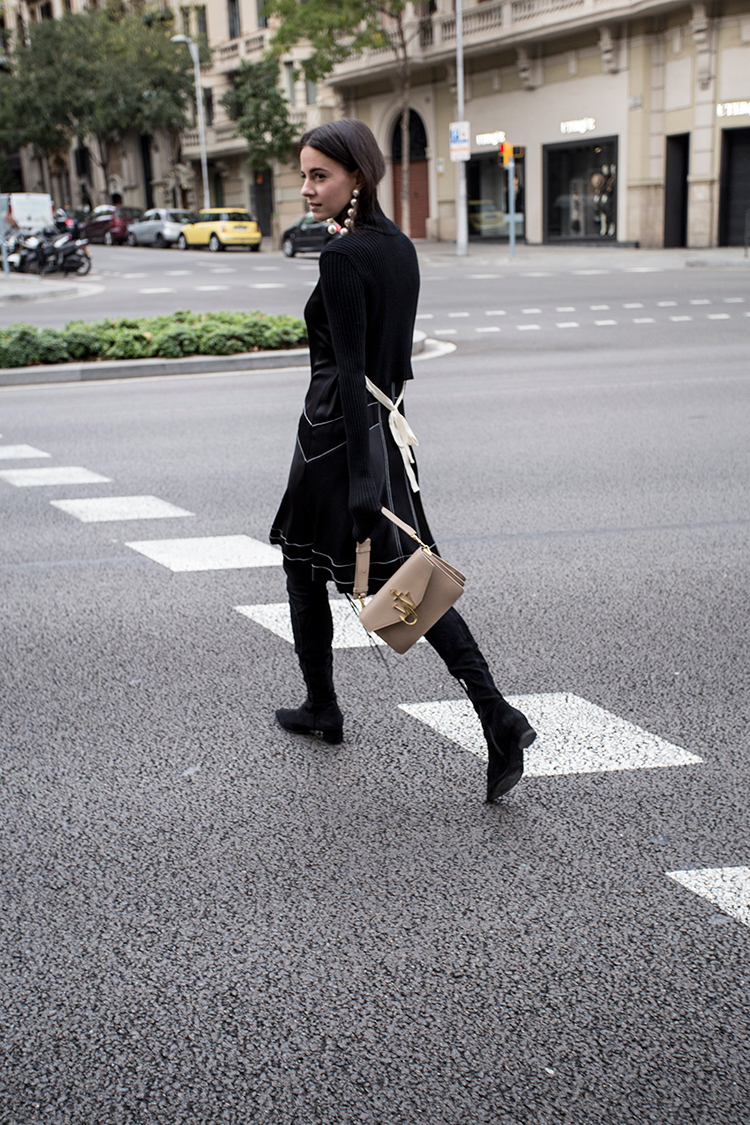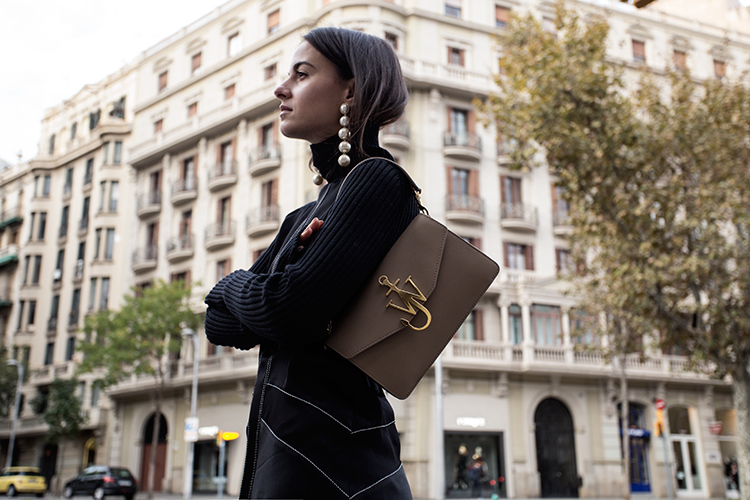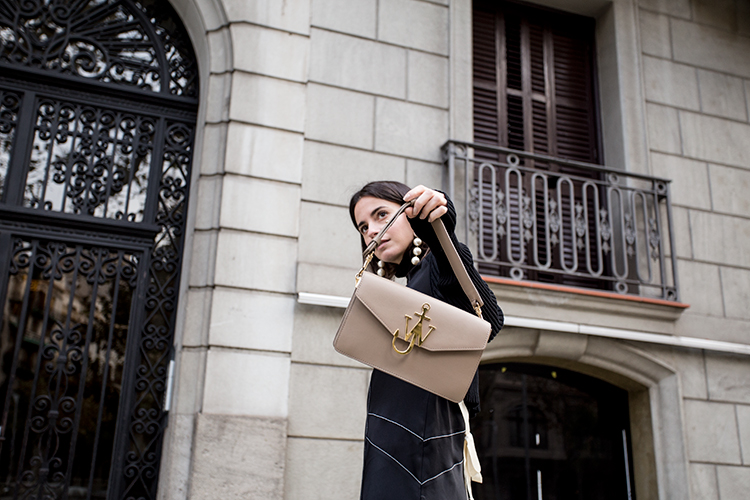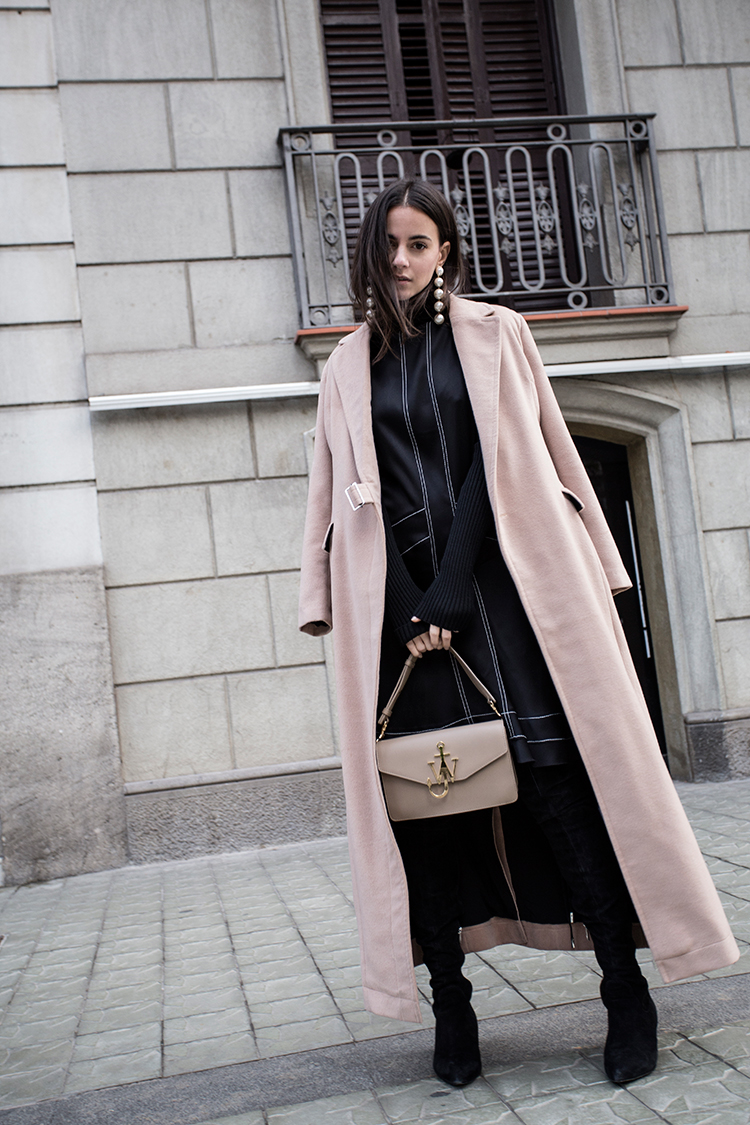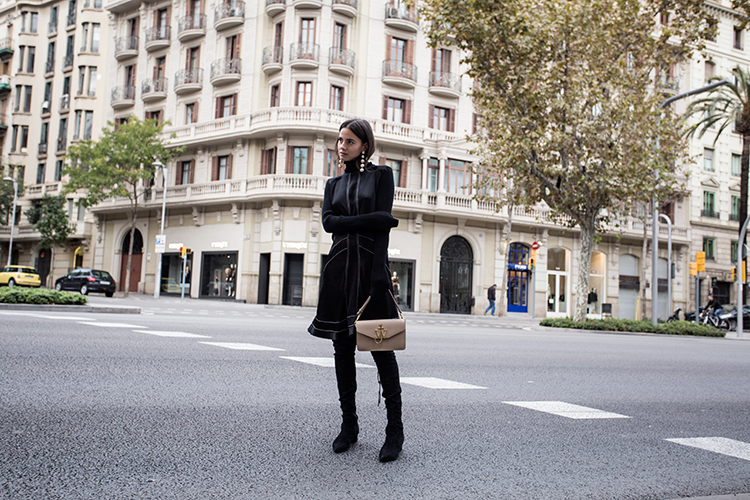 Ph by Iban Kosko