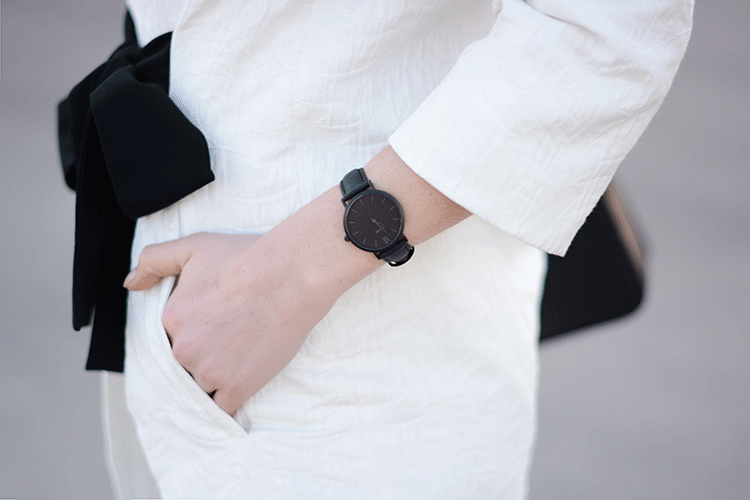 Posted by fashionvibe
On April 4, 2016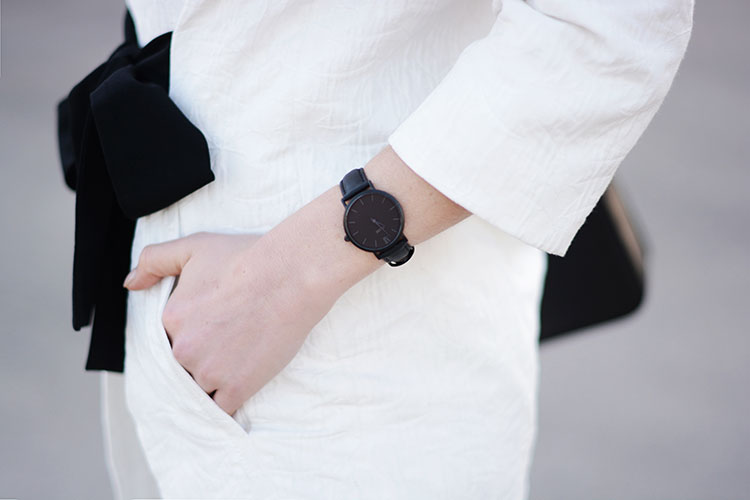 When it comes to watches, I like them as simple as possible and to me, that means minimalistic. I´ve been looking for one in black and I finally found the perfect one from CLUSE. I chose the "Minuit Full Black" one in matte  combined with a black leather strap which can be easily interchanged, allowing you to personalise it. I love the quality, the size and of course how elegant it looks with my outfits. My second best option is the B&W Murble one, which I´m sure I´m going to make mine soon, since I´m a huge fun of watches. I invite you to check more on the CLUSE website. Good shopping 🙂
¿Hablamos re relojes? Me encantan los que son sencillos y minimalistas y nunca llevo nada demasiado llamativo. Estuve mucho tiempo buscando uno en color negro y lo encontré en la marca CLUSE. Elegí el modelo "Minuit Full Black" en negro mate, combinado con correa de piel negra. La correa se puede cambiar fácilmente con otras en diferentes colores, permitiendo te personalizarlo. Me gusta mucho su calidad, el tamaño y sobretodo como queda con mis looks diarios. Mi segundo favorito es el "La Roche Full Black Murble" y seguro que será mío en breves 🙂 Elige tu favorito en la página web de CLUSE.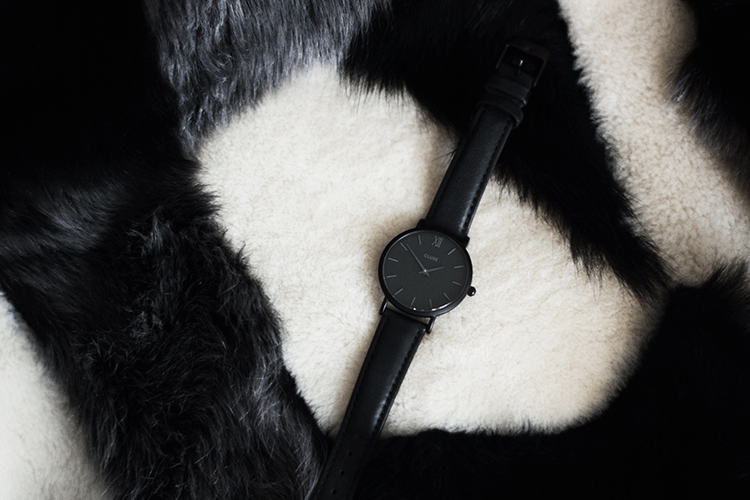 I suggest you to combine it with black & white looks for a clean and elegant result.
Os propongo llevarlo con looks en blanco y negro para un resultado limpio y elegante.